Lewis Tan's moves are as powerful as his stance. The 31-year-old Manchester-born powerhouse has long traded the British Isles for the Hollywood allure, having moved to L.A. as a toddler for his father's role in Tim Burton's iconic take on Batman. There's no doubt that film runs through Tan's veins. Known for his kick-ass action scenes and martial arts finesse, last year Tan awed us with his immaculately drunken Kung Fu moves as Zhou Cheng in Marvel's Iron Fist and has gained our respect with his relentless fighting for Asian representation in Hollywood. Now starring as the indomitable Gaius Chau as a series regular on AMC's Into The Badlands and continuing his Marvel legacy as the redheaded X-Force member Shatterstar in the highly anticipated sequel to Deadpool, Tan is ready for the light to shine on him. As Deadpool 2 hits theatres, we talk to Tan about stepping into the Mojoworld mutant shoes, bringing his dad story to the screen and why joining DC would be a full-circle for him.
This year is looking pretty big for you with your roles in Into The Badlands and now Deadpool 2. Are you excited to be stepping into the limelight a bit more with such prominent roles?
I am excited for people to see the hard work of the last year. I also feel really grateful to be collaborating with such talented artists. Both of these projects are dream roles for me and I gave them my full dedication, so hopefully, fans have as much fun watching as I did making it. 
Deadpool 2 is your second project in the Marvel universe. Do you feel the pressure of the superhero fandom?
I went to Comic-Con San Diego and when I was there, I had a lot of younger teens come up to me with tears in their eyes, they were saying how happy they were to see an Asian American in a superhero show because they hadn't had that before. This experience deeply affected me, [it] still does. It inspires me to want to lead the way for the future that's coming next and do my best possible work. 

That's amazing. You play Shatterstar, part of Deadpool's X-Force alongside Terry Crews' Bedlam and Zazie Beetz's Domino. What first attracted you to the role?
Honestly, I didn't know too much about Shatterstar at first. When I got the role, I wasn't even sure whom I was playing because it was so secretive, even to my team and I. When I found out, I remembered having the toy as a kid. The swords, outfit and hair stood out to me. I had to do research later on and really fell in love with his complicated backstory. Also, Deadpool is one of my favourite Marvel characters and I would have done almost anything in that film. 
Complicated backstory indeed, and he first appeared in 1991. What research specifically did you do to prepare for the role? Did you have a read through the comic archives?
Of course! I bought all the books I could find, I looked at all the info there was online and I talked to fans and experts. Then I took all that began to understand his intentions, his goals, his physicality — and embraced it. It was fun because there is so much to explore with him. He is very intriguing. He is his own grandfather and that is just the beginning. 
From one superhero to another: a lot of people online see you playing Nightwing, and you seem to be up for it. Are you trying to conquer all superhero universes? Looking at the bigger picture, what would be your dream role?
One of the main reasons my family is here is because my father was hired on Tim Burton's Batman as a fight choreographer. Warner Bros, DC and Batman are responsible for the start of my family career in the film industry. So it would be full circle for me to do a part in one of those films and obviously, they have such an epic legacy I would jump at the chance to do it.  
Apart from the anticipation from Deadpool 2, your appearance in Into The Badlands is receiving overwhelmingly positive critics. How did you find out you were cast for the role of Gaius Chau?
The showrunner Al Gough reached out to me on Twitter, he said he had seen my work and might have a great part for me. A few months later, he sent me a few scenes to put on tape. I loved the character right away, he felt familiar to me. I know Master Dee Dee and Andy Cheng from their work on Kill Bill, Matrix, Rush Hour and more… I knew it would be a huge platform for me to showcase my abilities dramatically and in martial arts.  Some things are just meant to be, this had that energy to it. 
Since you were immediately attracted to him, how did you set out to play him and what can we expect from him as season three advances?
Gaius is a warrior with heart. He has always followed it and it has landed him in prison. When we first meet him, that is where he is. Once he gets out, the world opens up, but the world is in a very dangerous time and nothing is stable. You will see the Chau family backstory and how it ties in with the main Badlands characters. Expect to see violence, romance, passion and sacrifice. 
As you mentioned before, you are an actor but also a martial artist in your own right. When did your interest in martial arts begin and how were you affected by your father's career?
My father has a huge impact on my martial arts: he began training me when I was very young and we bonded over this time together. I used it to defend myself and be confident. I had some anger in my teens and fighting would help me release some of it. As I got older, I learned to use [martial arts] as meditation and it became a crucial part of who I am as a man. Understanding the body, who I am in my body, how I can use it and feeling, flowing, feeling connected to it or disconnected to it, how I express and what it means: it is all related to emotion and in return, it is related to my acting. 

Do you have any favourite discipline?
I trained mostly in Kickboxing/Muay Thai but, over the years, I have explored briefly many different styles and the best style is no style. The best style is just being able to move your body however it is needed at that time. Ready for anything but calm and collected. That is a good place to be. 
Obviously, your father has been a great influence in martial arts but what about acting? Your whole family seems to be involved in the business in one way or another and you started when you were merely 3. How was it growing up with such involvement in the industry?
Growing up around movie sets, costumes, [and] travelling all the time had to have an influence on me, no doubt. I think I fell in love with make-believe as a kid (like most do) and it really just never left. I just trained the art and got to understand it on a deeper level. My family has always been supportive and down to earth, and if I didn't want to do this, they would just want me to be happy. They would want me to have a goal. 
Apart from acting and doing stunt work, you also write and direct. How did your interest in these start?
I love films. I have a deep love for cinema; I couldn't live without it. I always wanted to be an artist who did it all. Writing and directing was something I was working on from a young age shooting short films and experimenting with cameras. It just so happened that the acting took off and I had to focus my energy there for now in order to really make an impact and do good work. I still write and I am working on a few different projects now and, in a few years, I will direct again too. It is just as much of a passion for me as acting. In fact, it is all the same to me. I am a filmmaker. [A] storyteller. That is it.  

On that note, we hear you are working on bringing your father's story to the screen. What can you tell us about that?
Tucker Tooley, the producer of The Fighter with Christian Bale, is collaborating with me on an amazing project that will be based on my father's childhood, mixed in with a fantasy element. It will be dark, full of action, diverse and will reflect something that has never been seen before on American TV. 
No doubt about it. You are really outspoken about defying false Asian stereotypes in film. With the multiple whitewashing scandals that have gained notoriety these past years, what would you say the industry needs to change to provide better representation for minorities? 
These films failed at the box office due to controversy and audiences not interested in seeing those stories anymore. The art form of film is alive: always changing and evolving. Great work was born out of this time when we felt we were not represented. Black Panther and Get Out are great examples. Pressure creates diamonds; we are about to see a lot of shiny things. 
To end on a lighter note, you seem to have a lot already on the pipeline but, is there anything else coming next from you that you can tease?
Look out for the series I am developing and watch Gaius Chau (Into the Badlands) Sundays on AMC. I have no plans on stopping or slowing down, much more to come…
Catch Lewis Tan as Shatterstar in 'Deadpool 2', which premieres in theatres worldwide today, and as Gaius Chau on 'Into the Badlands'.
This Schön! online exclusive has been produced by
photography. Mynxii White @ OPUS reps
fashion. Douglas VanLaningham @ Photogenics Army
talent. Lewis Tan
hair. Nathaniel Dezan @ OPUS beauty
fashion assistant. Jeremy Friend
words. Sara Delgado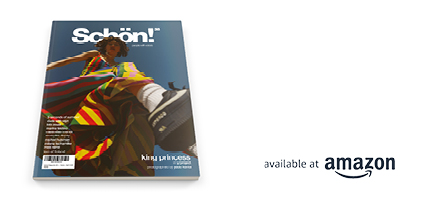 Discover the latest issue of Schön!. 
Now available in print, as an ebook, online and on any mobile device.