Few people in Hollywood can boast a career as diverse and successful as Jonathan Tucker's. Often dubbed a dark horse, Tucker's charisma and magnetic presence on screen are undeniable. Joining the Boston Ballet Company at only 7, Tucker's love for performance art is one that's been nurtured professionally for nearly one-quarter of a century through 1994's European Spaghetti Western, The Night Before Christmas, alongside Terence Hill and Bud Spencer, all the way to multiple high-profile roles in current cult TV series like Westworld, American Gods, Justified, and Hannibal.
It is precisely Tucker's undying devotion to his craft and wholehearted determination to his performances that have gotten him this far; coupled with a pinch of avowing self-sacrifice, persistence and perfectionism — as seen in his role as Jay Kulina in Byron Balasco's MMA drama Kingdom. Although the series came to an untimely end last year, these are all attributes we'll see further from Tucker in Showtime's forthcoming series, City On a Hill, produced by Matt Damon and Ben Affleck, as well as FX's Snowfall, centred around the first crack epidemic in '80s L.A. We catch up with Tucker to discuss working with showrunner Dave Andron again, method acting and his potential future in theatre.
For your performance in Kingdom, you were dubbed as "one of the most underappreciated actors on one of the most underappreciated shows". How does that make you feel after the cancellation?
This is my 25th year working as an actor and I'm more convinced than ever that hard work, talent, and kindness win the long game.
In the show, you transitioned seamlessly from comedic moments to heartfelt drama and you have been praised for this chameleonic ability. How do you manage to do it? Is it something you strive for in your performances?
I am focused on creating rich, authentic, dynamic characters that reflect the diversity of people we see and know around us. Everybody has a story to tell and everyone is compelling when they're fully grounded. 
You notoriously lost 30 pounds for the character. Have you ever done something quite as drastic committing to a role? Would consider yourself a method actor?
I've never been asked to alter my physicality to such an extent and I welcomed the challenge because it was imperative to the character's journey. I would consider myself method-y, but I believe it's critical to treat your crew and family respectfully, so I'm unsure how to reconcile that demand with committing fully to the method.
Recently we saw you as Major Craddock leading the Confederados in Westworld. What does it feel like being part of such a complex and acclaimed show?
[To be part of] such a large production, with such talented collaborators, was thrilling. There are few things more fun for an actor than playing on such a large scale.
Your cast mate Jimmi Simpson has been honest about getting a bit lost in Westworld's complexity from time to time — and so have some viewers. Did you ever felt that way whilst filming? 
As my grandmother used to say, "man plans and god laughs." I took that to heart and went for the ride.
You've been in some of the finest TV shows of the last decade: American Gods, Justified, Hannibal, Westwold… If you could choose to join or create any project, what would be next on your bucket list?
I'd like to do a show about rodeo.
We've seen you acting professionally for almost a quarter of a decade. Looking back, is there a specific project you're most proud of or is there anything you wish you'd done differently?
I wish I'd done theatre, read more plays, and been in more classes. 
As your career advances, you are not afraid to take risks. What do you look for when accepting a role?
I'm in a constant process of developing my creative source or gut instinct. That creative source always knows whether it's the right match — be it a role or relationship or a transaction or any decision that presents itself in life.
You revealed that you are dying to go on stage in a theatre environment. Has this dream come any closer to fruition?
How do you eat an elephant? One bite at a time. I'll get on stage soon enough.
Acting is an essential part of your life and your creative self. If you had to describe your experience somehow, what metaphor would you use for the importance your craft has upon you personally?
It's the prism through which I see the world. That's a blessing because it provides me with an intoxicating amount of empathy.
City on a Hill has been green-lit after the success of the pilot. How does it feel to continue with this project in the fall?
Every character, every story, is daunting as it comes with the responsibility of honestly reflecting a world, a person, a life.
You went back home to Boston to film, which you described as a quasi-personal conundrum, and you'll be going again in a few months. Is it any different this time around?
Digging up your own backyard offers buried treasure and rotten fruit. I expected to find more of both.
There are talks that your character in American Gods, Low Key Lyesmith, could be returning for a meatier part in season 2. What can you tell us about that?
Unfortunately, I won't be joining my dear friends for the second season of American Gods. They know I wish them the very best.
Regardless, we'll be able to see you next on FX's Snowfall. How was it working with Dave Andron again?
Dave and I became good friends on Justified. He's a first-class writer and I'm excited to collaborate with him for many decades ahead. Dave not only has a unique voice on the page, but he's a tremendous leader on set, organically translating his words into action on the day with the many complications that physical production provides.
You've said that is a minor role, but how was it joining the cast for the second season? Can you tell us a little bit about what we can expect from your character?
You join like a train robber on horseback — as much as you can do as effectively as you can do it without concern about who owns what. I'm Carter Hudson's brother, a former Vietnam War helicopter pilot. I bring my brother a load of support and a bunch of humour.
Apart from acting, you've also done your stints in music. Appearing on Jay-Z's 'Legacy' video but also co-writing songs such as your Kingdom co-star Nick Jonas' 'Champagne Problems' and Ferdinand's 'Watch Me'. How did your interest in songwriting begin? Is it something you'd like to explore further?
[It was the] right place and [the] right time to be a part of those two songs. I've donated the proceeds to Nick's charity, Beyond Type 1. And if somebody else needs a hit, please call me. 
Back to acting: as your career progressed, your path transition from a more film-based résumé to a plethora of great TV. Was this something you set out to do or was it serendipitous?
Television became significantly more appealing in terms of the roles and stories, the talent behind the camera, the quality of execution, and the guaranteed distribution.
What do you feel TV offers nowadays that traditional films can't? 
Better budgets, guaranteed distribution, and the opportunity to explore a character and tell a story [for] longer than ninety minutes.
Snowfall's Season 2 airs Thursdays on FX. 
This Schön! online exclusive has been produced by
photography. Filip Milenkovic
fashion. Catlin Myers
talent. Jonathan Tucker
grooming. David Cox
words. Sara Delgado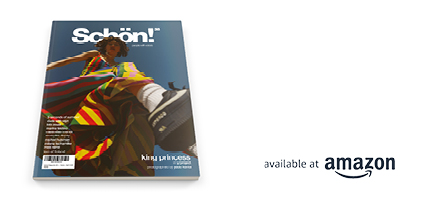 Discover the latest issue of Schön!. 
Now available in print, as an ebook, online and on any mobile device.