Constantly on the move yet laser-focused, Jack Griffo is a young man with his eyes on the path of upward mobility. Currently on break from playing his superhero/villain role Max on Nickelodeon's hit sitcom The Thundermans, he keeps himself busy as ever, spending most of his so-called free time developing his craft.
The Big Apple is audibly bustling behind him, horns honking as Griffo navigates his way through the busy sidewalks, he tells me that he's been sent to New York to attend Nickelodeon's Halo Awards. "It's really cool because we all get together as members of the network, people in the industry – 'Young Hollywood,' or whatever you want to call it – some of these kids are doing really great things. Nickelodeon is honouring them for specific things they're already doing within their communities."
He was also invited to the stage while in New York. "My good buddy Wesley Taylor hit me with these short plays that he had written for Actor's Fund, which is an organisation that raises money for artists and creatives like myself, so obviously I was all over it. My play was about a girl whose date was picking her up, and the mum basically tempts the boy. There's a bit of flirtation, and my character, the boy, falls for it. It's pretty funny. I was working alongside Tony Award-winning actors, so I felt very intimidated to say the least." He describes his experience graciously: "Up there on stage reading with them, I didn't even have to try. They gave me so much, and that's the best – when you have good, strong cast-mates that make it easy for you by always being generous with their acting."
Griffo is driven, but humble, and comments regularly about things he's appreciative for. "Now I can really look back and be like 'Wow. I got just the right show. I really got a great one. That's the thing for a lot of kids – to come out and get on the networks, whether it be Disney or Nick. It's just kind of like, THE GOAL." He gives credit to the writers of The Thundermans for its success. "My character has really gone places, and really evolved. To do good by the show, by the writing and by the creators, I'm constantly checking in with them. They've given me a lot, and I want to do good by them."
Aligned with Jack's love of the stage, which requires exaggerated physicality, he details some favourite parts of growing into his "super"-persona: "Doing my own stunts has been something I'm really into. I was a gymnast before I got on the show, so I've gotten to use a lot of that. I do a lot of flips, and the writers are starting to let me fight!" In addition to acting, the promotions also have their perks. "Just this year, I'm starting to work with stylists a bit more closely, and I have a great team behind me that sets all that kind of stuff up. I've really been given the opportunity to explore new things, so I'm looking forward to what's to come in that area." While fashion continues to grow in importance, it's always been of interest. "When I was 13, I was so little. My waist was so small that I couldn't wear mens designers clothes, so I'd buy the women's! [laughs]"
Unexpected proof of his style-consciousness is evident when asked about his inspirations: "Lenny Kravitz is amazing. I'm not saying that his style is necessarily something I'd wear on the street, but he's just really inspiring. The way that he chooses, it feels like he picks things to wear for a reason. His intention is clear in what he puts on, and puts before us. He's just got a really great look and feel to his whole aura, and that's something that I can admire and appreciate in someone like that. He's so talented and his music is so amazing, but he also has a really cool sense of style."
Most of December will be spent working, so Jack's voice lights up at the thought of holiday travels. "I'm going to Lake Tahoe for the New Year. I'm a big snowboarder, so whenever the season comes around I like to get out as much as I can. I'm going to Snowglobe, which is a really cool music festival. Then I'll get on a flight with my other group of friends to go to Bora Bora for the first week of January. People have told me that it's amazing."
Already working with top names in his trade, Jack Griffo is on a trajectory to make big moves in short strides. The trailer for his newest release just recently hit the web. "I actually just saw it for the first time. It's up on YouTube, called Apple Of My Eye. It's going to be a great little family film!"
Watch the trailer for Apple Of My Eye here
Words / Landra Dulin 
This Schön online exclusive was produced by
Photography / Ricky Middlesworth
Fashion / Brett Alan Nelson
Talent / Jack Griffo
Grooming / Mynxii White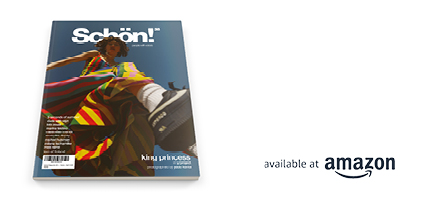 Discover the latest issue of Schön!. 
Now available in print, as an ebook, online and on any mobile device.