As art permeates every level of digital existence, social media is progressively becoming part and parcel of artists' practices, so much so that platforms are becoming the very space of the artwork. One photographer who believes himself to be 'anti-selfie' is Ibiza based, Giuseppe Pepe who has developed this belief into an art project he calls '#LoosingMyMind' – where he quite literally, removes the minds and heads of his subjects – using only their body language and backdrop to convey identity. Schön! speaks to Giuseppe Pepe, to unveil the identity behind the faceless personae.
How did you fall into photography and graphic design?
I started doing this work in 2002. I was about 15 years old – It was a very hot summer, I was very  young, and since then I started to work in a summer club (I've always been interested in club culture). Tons of flyers and posters arrived in the club every week for promotion (there wasn't any web promotion by that time). So, whenever I had free time I used to stare at them, study them and try to understand their meaning, to understand what it was behind those images and illustrations, I still remember the "just-printed" smell I used to love.  So, it was the end of the summer, I bought a computer and started to spend many nights in front of that box CRT dreaming about what today is my actual work and my art, my reason for living. 
How does your artistic process take place?
I start everything of with a photo search, from Instagram users scattered around the world; I'm always looking for the shot particularly where in fact all that has to be the protagonist is not the face, but the whole outline, because it is precisely that final touch of taste and importance.
From taking a look on your Instagram, it is evident that images are also submitted to you. Do you have a criteria that specifies how you choose which images to use?
Surely! I am very meticulous in choosing the shot that will be part of my project. The perspective, the angle, the position of the body or the object contained in the pic, the lights and colours – in short, all of which make a perfect picture even without the head.
By removing the heads of the subjects, do you intend the focus of the audience to be on the backdrop and what is surrounding or do you simply intend on removing the identity of the subject?
Exactly, the former. I answer with a question, with this project, I wanted to understand how the world around us would be if we had not the main part of ourselves, or our head? Everything could invert and then the secondary part could become the main one.
Did you expect the audience to relate or feel involved within the imagery?
I started this project by chance, but I did not want to do it with my pictures. So I thought that to expand my project globally I had to do it with many people, so I thought the speed of communication that Instagram offers lovers of photography. I started asking various people who I followed their photos, but I never expected to have an incredible success.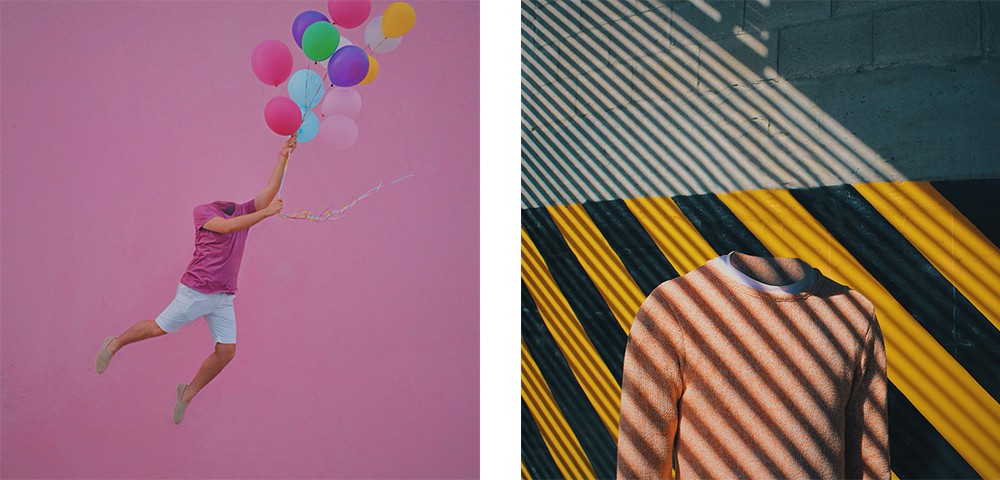 Removing the heads of the subjects – would you class yourself as anti-selfie?
How would you define anti-beauty?
It depends, I take care to remove the part that makes us different from one another; I propose a kind of anti-selfie, definitely. From what is contained in the beauty, what we fail to bring out of ourselves, anxieties and fears,  or all those factors that we would never want to go out but that make us unique, just clear and natural to everyone from us.
In what way does the body language of the subject help convey a message?
Body language is very important when you consider that the main part for expressions is removed; a simple jump, a gesture, a specific posture, a bouquet of flowers or colourful balloons… in some cases it communicates something.
When creating original imagery, which comes first, choice of body or backdrop? 
There is no real choice, most of the pictures I have of course come complete. I only to remove the head from all those pictures, where I can imagine that the result is remarkable, where I see something special, then in all those pictures where you turn me into that creative spark.
Discover Pepedsgn's work here.
Words / Emily Gallagher
Follow her here.
All imagery courtesy of Pepedsgn.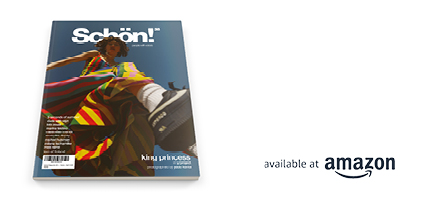 Discover the latest issue of Schön!. 
Now available in print, as an ebook, online and on any mobile device.