Dubbed the 'Princess of Singapore', Fiona Xie has been reigning Mandarin TV and it's now taking over our screens with her Hollywood debut, Crazy Rich Asians, which, after phenomenal success in US theatres, finally premieres in the UK today. The esteemed Singaporean actress exclaims that the reason for her transition from Mandarin TV to Hollywood was "Celluloid dreams!" Having acted in Mandarin dramas for "an entire decade", she expresses that she felt as though it was "time to not rest on my laurels and challenge myself." She felt ambitious to take on Hollywood because of its renowned reputation as "the ultimate dream of every actor." Signing to Mediacorp as a full-time artist at only 19, acting has been her "one and only job" and the talented actress jokes that she was discovered after being "kidnapped by talent scouts."
Part of the highly anticipated film adaptation for Crazy Rich Asians, Xie herself dubs the highly regarded film as the "Asian Avengers." Xie humbly attributes her casting in the world phenomenon to "the stars [being] aligned," but she discloses that every other member of the "dream team" was cast organically. "Everyone has a weird story of how everything came about… it's almost like the universe wanted this to happen," she reveals. "And I'm so glad it did." She expresses that after being convinced to meet up with the director, Jon Chu, "the rest was history."
But, despite feeling "hard-core had vibes" with the acclaimed director, Xie confesses that she did have reservations about taking on "such a controversial role." She explains that as an "endorsement queen" she was concerned about her clients. Nevertheless, she heartily expresses that "it has been the best thing that has happened to me. I've grown so much, overcome so many personal barriers and just let go and let my soul take over the role and I hope it translates with our amazing team effort on screen for the whole world to see. Every one of our talented cast and crew really put in their pure passion, heart and spirit into this."
The actress, nominated more than eight times at 'The Star Awards', portrays the illustrious Kitty Pong; a saucy, money-hungry, soap opera actress and girlfriend of Alistair Cheng, played by Remy Hii. When asked what was most challenging when taking on such a dubious character, Xie jokes that she was always "first in the make-up chair, last to leave. But hey, the higher the hair, the closer to God. I think I'm sorted." Despite the long hours in hair and make up, the Singapore-born actress discloses that "it was liberating to be part of a character that could just be bigger. Almost like [Gloria] on Modern Family or the Pretty Woman of our generation. It was a blast."
The 36-year old actress ardently states that being on set for this cinematic phenomenon "felt like the best summer camp of my life. It didn't even matter who the end audience was or that it was Hollywood." Xie also emotionally expresses with gratitude that she feels "so blessed to have been part of this Crazy Rich Asians family and there is this unmistakable supernatural bond that is beyond comprehension. A group of people on fire to spearhead this movement to ignite the rest of the world. It feels like we are invincible with the amazing support that we never in our wildest dreams could ever imagine. I am beyond grateful and thankful. There is a God."
When it comes to the similarities Xie herself shares with the seductive Kitty Pong, the actress laughs. "I'm Kitty Pong personified without the compromised morals," she jokingly admits. "Somehow I am very Asian in that I have a huge capacity for respect and never crossing the line. But yes, I'm pretty much always the life of the party with all my friends too! And love to love and be loved." The actress, who sees herself alike to Kitty because of her "go with my feelings" attitude, conveys that this attitude is why she believes that so many fans love Kitty Pong. Xie also declares that her character "has the most interesting character arc in the book trilogy and is the most real and vulnerable and funny in the same token." Following the release and success of her breakthrough role in Hollywood, Xie has returned to Mandarin TV to star in the crime thriller Gifted. "Starring in Crazy Rich Asians reignited and stirred my passion for acting again," she says. "What can I say? It runs through my veins and keeps me alive to have amazing roles and to be constantly working. I'm a masochist!"
As well as starring in acclaimed TV shows and films, Xie has become a renowned TV presenter, hosting shows such as City Beat and Coffee Talk and Hawker Woks. The actress tells that when it came to hosting, "I was signed on to a huge studio system. We didn't have a choice. We were made to jump off into the deep end and just swim for survival. We worked crazy hours and on so many different projects. We had no life. But it was great foundational training. I feel almost like a superhero where I can take on anything now."
On top of that, Xie has also starred in campaigns for the likes of Tom Ford, Fendi and YSL Beauty and hopes to take on the fashion and beauty industry in the future by launching her own line, which the bubbly actress asserts will happen "Someday. Somehow." In the meantime, Xie expresses that she is "honoured to have the opportunity to have worked with these amazing brands." She also reveals that she is "highly selective and a perfectionist. I always only work with companies I love and believe in over the money." Ultimately and when asked Fiona how it feels to be branded the Princess of Singapore, the delightful actress jokingly responds, "the pleasure is all mine." 
'Crazy Rich Asians' opens in UK cinemas today, September 14.
This Schön! online exclusive has been produced by
photography. Randy Tran
fashion. Sarah Kinsumba
talent. Fiona Xie
hair. Victor Mendoza
make up. Jadyn Ngo @ The Visionaries
photography assistant. Azusa Takano
words. Tamara Hamandi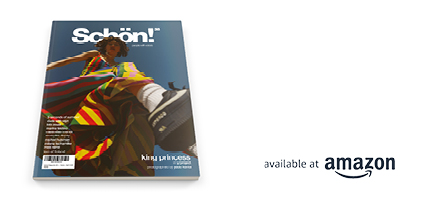 Discover the latest issue of Schön!. 
Now available in print, as an ebook, online and on any mobile device.