The success of Dermot Kennedy's career is undisputable. The Irish singer-songwriter has been said to possess a unique sense of personality that literally oozes from in-between his verses. Kennedy is managed by Tap, and has just recently signed deals with Interscope and Island Records. Selling out worldwide tours, hitting amazing streaming records on Spotify and Soundcloud whilst also complimenting his work with visual aids, for himself and his audience, seems to be no big feat for this musician. Like striking a balance between the vocal and the visual, Kennedy finds the fine line between the smoothness and lyricism of topics addressing love and heartbreak, alongside other intimate issues, and the explosive and more urbanised voice with which he addresses such matters. Although likened to James Blake and Bon Iver due to a distinct R&B and hip-hop influence within his music, Kennedy is discerning himself by finding the individual within his work. He focuses on his own experience to come closer to the role of the artist, creating not only for himself but for his thousands of fans across the globe. As he prepares for his 2018 European tour, which includes his headline show in London's Scala, Kennedy sits down with Schön! to discuss his captivating mood-board, the juxtaposition between light and dark and the 'magic' within music and life.
How did you first venture into music? Could you give us a little breakdown of how your career came to fore?
I first wanted to pick up a guitar when I saw my cousin playing Thin Lizzy's 'Dancing in the Moonlight' at a party when I was about 10 years old! Then, I wrote my first song when I was about 14. Fast forward through 3 years of open mics accompanied by my dad, lots of very bad songs and broken strings, and I then went to University to do a degree in classical music. I started a band with some friends I met in college, and after a few years we split up, which led me back down the solo road. I then took to the streets to busk, and with the money I made I recorded a few songs. Then I uploaded them to Spotify one at a time, the first one being 'An Evening I Will Not Forget'. Then, about a year ago, those first three songs started getting lots of plays, and I've been writing, recording and playing shows a lot more since then!
How would you describe your music? What qualities are carried along all your songs?
I always find it hard to describe my music, which is potentially a good thing! It varies quite a bit and has progressed so much since I started out with nothing but an acoustic guitar. But no matter what song, whether it's a completely stripped back folk song or something much bigger with some hip-hop production and affected vocals, I guess I always want honesty and passion to come across, and for those two qualities to be evident in my music, no matter how it's been built. 

You draw inspiration from the light and dark in life when creating your music — would you say that personal experience is integral to your producing music? Do you feel it has to always produce an emotional connection with the listener?
I feel like personal experiences are definitely integral to the music I make. And if it strikes an emotional connection with the listener, then I'm happy about that. But it's not something I think too much about in the process. I just sing about whatever I'm feeling, and if people can relate to that and they can take something from it, then that feels really great. 
You've worked and toured with some of the hottest names in the industry. What was it like supporting Lana Del Rey on tour? Do you feel like there are similarities in your music style or in the way that you work?
Supporting Lana Del Rey was an awesome experience. It's always a nice seal of approval when an artist of that calibre is happy to have you on their bill. It was in Brixton too, so it was the biggest crowd I had played to yet, about 5,000 or so. Seeing how a production of that size works was fun. I don't know if there are similarities in our music, but there's an honesty and an integrity in what she does that I admire and would like to have in my work too. 
You're currently working with Nabil to produce a visual for 'Moments Passed'. What can we expect from this? And can you give us three words that wholly encapsulate the video?
Yea, it was possibly the most exciting moment I've had yet when I heard that Nabil was up for doing the video for 'Moments Passed'. To have someone like that on board, who has worked with some of my favourite artists like Kendrick, Kanye and Bon Iver, it just felt perfect. I was honoured to learn that he was a fan of the song and wanted to do the video for it. Also, it's my first official video ever, so it's hugely important to me, and I'm really really excited for people to see it. 
You're going on a worldwide tour come January! You must be super excited. What are you most looking forward to?
I can't wait for tour time! What I'm most excited about is simply sharing my songs with the people who come to the shows. But really sharing. It feels like an exchange for sure. To know that there are people in cities all over the world listening to my music is a very special feeling, and so I'm just excited to play for those people, sing the songs with them and for them, and to chat to them afterwards. It's surreal to see all these people at the shows, and I'm just very grateful that they would buy a ticket to come see me!
We've noticed that you've saved Dublin for your final tour date. Why did you decide to do this? Is there something special about performing in your home city?
I think it just felt right to finish the European tour in Dublin. I must admit, it does feel a little extra special to play in your hometown. Especially 'cause we're playing the Olympia Theatre, a stunning venue I've dreamt of playing in for a long time, and it's already sold out, which is nuts! 

We've looked through your mood-board. Do you find that visuals are important to the process of creating music? Does this link back to your interest in the light and the dark?
Yes, absolutely. When it comes to my music at least, I think visuals are hugely important. I know when I sing, all I do is have a little movie play out in my head. Imagery is massively important to me and the way I write my lyrics, so there's definitely a visual aspect to what I do. It's also like a comfort blanket when you're playing live too. If you're ever nervous or anything, you can just close your eyes and relive a certain memory while you sing a line that was inspired by it. So that's cool. 
What is so important about 'magic' – as featured in your mood-board?
I think magic is a thing, or a feeling rather, that is all too rare in our everyday lives, so any time you find some, whether it's in a piece of music, in a film, or in a relationship, I think you need to hold onto it and get everything you can from it. 
What do you do in your spare time? Is there anything that fuels your melodic creativity aside from personal experience?
Spare time is definitely at a premium for me these days, so whenever I get it I like to just chill at home, keep writing, and see everybody I can. But I think that does fuel me creatively too, just experiencing life with the people I care about. I miss playing football (soccer) so much!! That used to be such a release, and a guaranteed chunk of time every week where everything music was briefly put to the side. So I miss that. 
We've also noted that you love New York — any particular reason for that? Any plans to relocate?
Yea I really have a lot of love for New York. I dunno, I just warm to the energy, the fact that everybody seems to have passion and character. It's such an exciting city, and it truly does feel like a place that's just bursting with opportunity. I'd love to experience it for a while, but I don't know if I could do full-time city life. I need open spaces and trees!
Lastly, can you tell us about any future plans you have for your career? Do you have a goal you're working towards, whether that may be musically, personally, creatively, or in a more world widely sense?
I've got tonnes of plans for the future. Short term, I want to release a debut album that I'm properly proud of. I want to release an album that hints at all of my influences and draws on all of them to make something unique. And then, in general, I just want to be an artist who is respected by his peers, across all genres. I want to keep making music that's fresh and makes people feel something, and I want to keep playing shows to those same people, and sharing special moments with them. Also, random side note, I definitely want to travel through Africa and help animals as much as I can in my lifetime. 
Dermot Kennedy's world tour starts January 16th in Paris. Get your tickets here.
This Schön! online exclusive was produced by
Photography / Andrew Boyle
Fashion / Heather Dunphy
Grooming / Matthew Green
Photography Assistant / James Schieberl
Fashion Assistant / Evan Woods
Words / Marianna Mukhametzyanova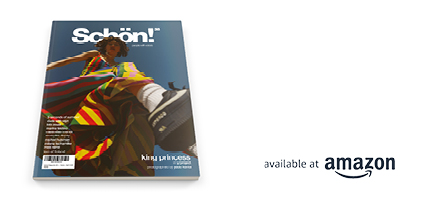 Discover the latest issue of Schön!. 
Now available in print, as an ebook, online and on any mobile device.