Getting an early start in the industry as a model with a face that could turn up the temperature in seconds, it came as no a surprise Daniella Alonso landed the role of Catherine on the brand new hit drama Animal Kingdom. Smart and smouldering, this talented woman is heating up the silver screen every week, giving us something to look forward to that doesn't involve inmates or a dragon.
Learning confidence and charisma in front of the camera was easy for Alonso. Having fun and enjoying her teens was key to a stress free career that hardly felt like work at all. "I had fun, and a lot of the girls at Ford were my age, which was fun you know, walking around New York City. We're all new Yorkers, you know, having coffee and going to cafe's together, and just working together. We're in high school and we're making money! It wasn't my career, it was just fun for me. It was like a part time job." Developing her skills on set was what paved the path to what has now become a very successful career in acting. "I think it has kind of helped me in a way. I was always the shortest girl at castings, or a job, so it kind of helped me develop confidence. I knew I was going to book it, and I knew that there was going to be an obstacle, so I tried to figure out ways to overcome the obstacle every casting. I realised I can use my personality to book these jobs and that really helped me when it came time to. It was just like a full process." Danielle explains. Her history with Ford was an integral part in her growth to working her way around a full working set. "I learned about cameras and lighting and finding your light, and posing and working with other people. All that, but in a safer environment, because when you get on set when you're doing TV shows or movies, it just moves so fast. They don't have time to teach what you're expected to know. Working with Seventeen, they treat you like you're a kid, so it was fun. It was a nice way to grow and learn. Then I used all of that experience when I would get to set, so I grew. It definitely helped me."
Daniella is on fire about her new project Animal Kingdom. "This is next level! The writing is incredible. These characters are so flawed in such a great way. It's a show about a family of criminals, and they live in southern California in a beach town. They are a dysfunctional family, but they always have each other's backs. It's just a very twisted, action-packed, adrenaline-fuelled show." Determined to leave the corrupt life she grew up with, Catherine fights to keep her daughter out of the illicit activities of her counterparts. "She grew up with the guys, and her parents sucked so she was always at their house. She became friends with them and never left, but then she got older. When we first see her in the pilot, they are her family, but she's about 40 years old so her daughter is getting older, and she sees her growing up in this criminal element, and does not want that for her kid. She's the only person that has an issue with what they do for a living. She's trying to find a way out of this situation."
Playing Catherine isn't easy, and in a lot of ways is a far cry from what Daniella is like in real life. "I think she is the household is just desperate to hold onto somebody or something to feel loved. It's not that they didn't have love, but its just a really dysfunctional kind of love, and when they get it they don't even know what to do with it," she explains. "I think she is really dysfunctional: she knows what she wants, but she doesn't know how to get it, and she's very dependent. She just wants to be loved, and she wants to be accepted. She wants to be loved even by people she doesn't want to be around." Watching Scott Speedman next to Daniella definitely adds to the perks of the show, and keeps us addicted to the excitement.
We're also keeping our eyes peeled for her new movie out at the end of the year, Isolated Victim. Alonso has a finesse for collecting roles in high intensity dramas, and her talent for commanding the screen is not lost on her audience.
Animal Kingdom airs on TNT on Tuesdays.
This Schön! Online Exclusive was produced by 
Photography / Robert John Kley 
Creative Direction, Make Up & Interview / Mynxii White
Talent / Daniella Alonso
Fashion / Catlin Myers
Hair / Ashley Hall 
Assistant / Mikayla Gottlieb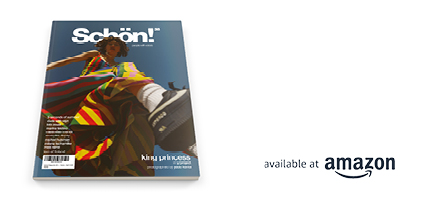 Discover the latest issue of Schön!. 
Now available in print, as an ebook, online and on any mobile device.