Fiercely fabulous and fearlessly free, Bebe Rexha embodies the future of pop music. In the past, she has captivated us with heartfelt lyrics, provided us with pop anthems, awed us with her live music and entertained us with her unapologetic attitude. No stranger to the charts, Rexha rose to fame with her acclaimed EPs All Your Fault: Pt. 1 and Pt. 2 and as the mastermind behind tracks like Eminem's Monster and her own and G Eazy's Me, Myself & I. Most people were expecting a third part to the All Your Fault musical anthology, but the 28-year-old disruptor feels its finally time to release her debut album: Expectations, which will hit shelves (and digital devices) on June 22.
"The landscape for music has changed," Rexha explains. "When releasing All Your Fault, it was about singles, and putting out a full album didn't feel like the right thing for me at the time. I feel now is the perfect moment to release a full album; it makes sense for who I am as an artist and where I am in my career." And it certainly does. This year, Rexha's solo career has taken off astoundingly with the success of her genre-blending hit track Meant To Be, featuring American country duo Florida Georgia Line, which peaked at a coveted number two spot in the US Billboard Hot 100 and has amassed over 439 million views on YouTube.

The release of Expectations certainly hails a new time for Rexha. "This album really shows the artist I truly am," Rexha confesses. "I've taken all the things that have influenced my life, the artists that have inspired me musically and created an album that is honest and real." For those who preorder Expectations, Rexha has offered a taste of what's to come with the anthemic track Ferrari, which tackles the fast-paced nature of today's society, as well as 2 Souls On Fire, featuring Migos' very own frontman, Quavo. But Rexha promises that this is not the only collab we will get. "There are a few [collabs but] I wanted to really keep it more about me," she says. "I really love my collab with Tory Lanez on the song Steady."

The singer and songwriter teased Lanez' involvement in Expectations via Instagram a month ago, which got fans' excitement to unspeakable levels. As far as future collaborations, Rexha admits that she "would love to collaborate with Destiny's Child if they ever put out another album," which doesn't seem too far-fetched after this years' Coachella. Incidentally, this past Coachella gained particular significance for Rexha's own career after performing as Eminem's surprise guest just hours after appearing at the ACM Awards, singing the song she'd penned five years prior, Monster. "It was incredible, having never had the chance to meet Eminem until that point and then when I do it's performing to all those people at Coachella for his headline set…and I hear Rihanna was in the crowd, I hope she liked what I did," Rexha says. Monster, holds a very special place in Rexha's heart. "At the time it was very hard giving up Monster," Rexha confesses. "I knew when writing it that it was a big song but it was necessary in order for people to really take me seriously as songwriter and as I say for it to come full circle with me performing the song with Eminem at Coachella was incredible. Songwriting is absolutely essential for me both as an artist and person; it's a therapy for me".

And we certainly can expect plenty of this in Expectations — no pun intended. "People can expect a lot of guitar sounds over 808 drums, mixing a lot of what I've done before with my influences also included – for me it's a fresh sound," Rexha teases of the forthcoming album. "I named the album Expectations because I feel like we all have certain expectations of how we feel our lives are going to turn out, where we will be at certain points and what we want in life. Did I think being a girl from New York I would have a pop country hit? No, never but that's the point."
Many people have indeed wondered how a born and bred New Yorker ends up reigning the country charts, but Rexha herself doesn't. "I don't know, I just went in and did what I do best and FGL did what they do best, and we were lucky to create this incredible song," she says. "It's rare for a song to work in the country and pop chart simultaneously. I never thought being a girl from NY that I would ever have a country hit but I feel lucky that the country community has been so welcoming."
"Being from NY has influenced me both musically and as a person," she continues. "I think people from NY know what they want and are not afraid to get it. It's like a melting pot of cultures and that has definitely inspired me as well." We could say that Rexha's music, as a self-described pop disruptor, is also its own melting pot. "I don't ever want to be in a box," she says. "I want to be able to do what feels right and true to me, so wherever that takes me I'll go. I think it just comes back to me doing what is honest and real. I would always explore what feels right." 

That right now is breaking boundaries with her genre blending. But beyond that, Rexha has stated in the past that music is about making people know they're not alone. "With my music, I always feel that it's important to make my fans feel like they are not alone," she reinstates. "I think life, in general, is beautiful but also hard at times, I feel like if I can make someone feel better for 3 mins and 30 secs then I've done my job." The songwriter recently took to Twitter to state precisely that she's tired of being defined by numbers. "Numbers truly don't define us," she says. "Love defines us. Loving ourselves, being at peace with ourselves, and finding what makes us happy is all that matters."
As of now, Rexha's own happiness resides in her music, songwriting and, ultimately, fans, who eagerly await the release of Expectations later this month. Mark June 22 in your calendars but keep Rexha on your radars, as she teases: "I would love to tour the World in 2019".
Bebe Rexha's debut album, 'Expectations', comes out June 22. Pre-order it now here. 
This Schön! online exclusive has been produced by
photography. Francisco Gomez Villaboa
fashion. Fernando Torres
talent. Bebe Rexha
hair. Rio Sreedharan using Oribe
make up. Brittany Paige using Skyn ICELAND
photography assistant. Maddy Temple
fashion assistant. Leena Mistry
words. Sara Delgado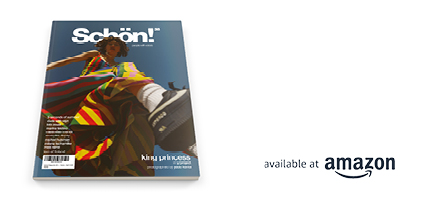 Discover the latest issue of Schön!. 
Now available in print, as an ebook, online and on any mobile device.