You may recognize Alex Roe from TV series such as The Fugitives or from parts in Holby City and the infamous Hollyoaks. But, the twenty-seven-year-old London-born actor has traded his series regular chops for independent roles, with films such as Hot Summer Nights alongside Timothée Chalamet, which premiered at the South By Southwest festival last year to overwhelmingly positive reviews. While handling a sports career playing for football clubs, to singing in his upcoming role in Forever my Girl, Roe seamlessly travels from the UK to the US as he goes from role to role, with plenty more film genres falling into his lap in the upcoming months. Schön! sits down with the rising star to discuss all thing sports, film and singing.
Before you were known for acting, football seemed to be your main career. Could you tell us a bit about your career and start in football? You reached pro status at 16…
For the record: it was for a Division 2 team. But I'm pretty proud of it. I played for my local team and, when I was 16, I found an open trial online, travelled an hour and a half on the train with my best mate for moral support, and managed to get signed for a professional team in North London. It was a humbling experience. You go from being the best player in your hometown to being pretty average. But I learned a lot and got transferred to Spain where I played for a season. Eventuall, I came back to England, went back to school and played for a semi-pro team before acting took over.

What's it like playing for LA's Atlético Silverlake? You mention Spain and the UK, but what is football like in America?
It's a decent standard for an Amateur team, and it's a great bunch of lads. We've been promoted to the top league and just lost out in the final of the playoffs last season. Fingers crossed for next season, though. They are cool about letting me drop in when I'm in town but there's pressure to score a few each time I play so that it's worth their while.
Both acting and football are notorious for the hard work that's needed to succeed. How do you organize your schedule so that you can do both?
I'll find a team everywhere I shoot —Vancouver, Atlanta, LA… It's an important part of my life. I'll show up to a training practice of the local team and explain my situation and my experience and I usually get on the team after a training session and a few goals. It's lucky that I'm a striker because once they know you can score, you're usually in. And then I just make it to as many games as I can. Once I came straight from set and played the whole game with a huge prosthetic wound on my neck!

What interested you in acting?
I'm not entirely sure where it started but I remember going to the theater in London and leaving feeling really inspired, more so than watching football, actually  —I think I was more of a fan of football but a student of acting. I got inspired by movies and performances growing up that made me want to act. From DeNiro in Mean Streets, to Fassbender in Hunger and then older classics like Robert Redford and Paul Newman in Butch Cassidy and the Sundance Kid. And obviously James Dean and Marlon Brando. As far as doing both [acting and footbal], it's a lot easier as a kid but you have to prioritize eventually. I get a lot of enjoyment out of playing now but definitely miss the higher level of competition.

Despite prioritizing, you still kept up with both. What was it like actively learning lines and rehearsing while practising football and staying pro-level fit?
Haha… I'm not sure if I'm pro-level fit. I'm sure my previous managers would be very underwhelmed by my fitness now. But I live a healthy lifestyle and the drive that I get to dig deep and push past barriers of fatigue playing football beats anything I could do in the gym. Then I make sure that I use the rest of my free time to rehearse and learn lines. Sometimes it can be a bit of a scramble, but I think you can accomplish a lot in a limited amount of time with good focus.

You've been in a lot of classic British television —such as Hollyoaks, Holby City, and the Fugitives. How are you finding venturing more into film?
Loving it. Seriously. It's a dream come true. I feel incredibly lucky to be getting the opportunities I'm getting in Hollywood. And to be inspiring friends and family back home that they can follow their dreams. It's challenging and I have so much to learn but I'm soaking everything up like a sponge. And we'll see what happens.
You've done horror in the past, what makes you decide on a script and want to audition for certain roles? What do you look for in a film or TV script?
It sounds cheesy but it's kind of like falling in love. When you know you know. And you can't really explain it. It makes you fight and push yourself to make sure you get the part. And I think my competitive nature kicks in at that point. It hurts when you don't get it but you have to know when to let it go and move on to the next one.

Could you tell us about your upcoming movie, "Forever My Girl" and your character, in particular?
Forever My Girl is a love story. I play a country singer who has been kind of swallowed up by fame and fortune and has lost himself and hurt people along the way. The story is about him trying to make amends and coming of age as he rediscovers his roots and gains the love and trust of the 8-year-old daughter he never knew he had.

As you mentioned: you sing in this film, is that a hobby of yours? Did you know you could sing before landing the role or is it something you had to train for?
Thank you for insinuating that I can sing. I'll take that as a compliment! I have been a closeted singer for a long time —in the shower or when no one is home and occasionally at karaoke. But I never imagined that someone would trust me to take on a role like this. A British footballer with no singing experience playing a country superstar from Louisiana? But they did and I worked with our music producer, Brett Boyett, every day pretty much for 3 months prior to shooting. He recommended singers for me to listen to and we found Liam's [my character] sound. Then we went to Nashville and recorded the soundtrack. It really helped to get into character because the process wasn't a lot different to what new country artists go through while putting together a debut album.
Lastly, what film roles do you have coming up in the future? What's next for you – in whatever field that may be?
My next movie [out for the public] will be Hot Summer Nights with Timothée Chalamet and Maika Monroe. It's set in the 90's in Cape Cod, Massachusetts. It's a coming of age drama being distributed by A24 [Moonlight & Lady Bird] and it comes out this summer. I'm really excited about that one too.
"Forever My Girl", starring Alex Roe and Jessica Rothe, premieres this Friday, January 19th
This Schön! online exclusive was produced by
Photography / Ben Duggan
Fashion / Douglas Van Laningham @ Photogenics Army
Grooming / Garret Gervais @ MCH Global using MAC Cosmetics Fashion Assistant / Jeremy Friend
Studio / Red Castle Studios
Words / Estefania Hageman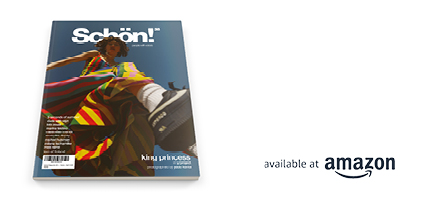 Discover the latest issue of Schön!. 
Now available in print, as an ebook, online and on any mobile device.