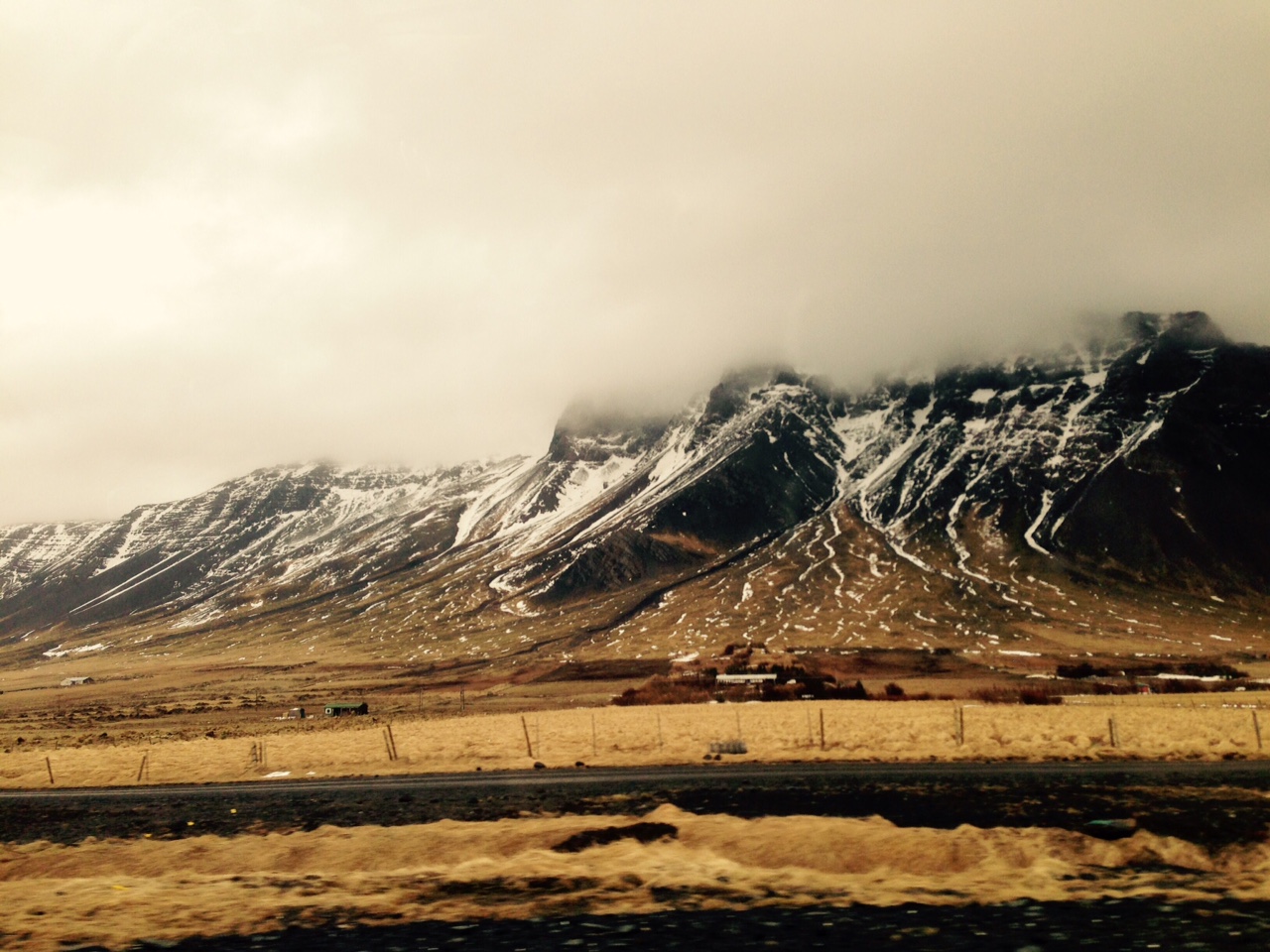 Iceland was probably put on the map thanks to queen of quirk Björk and later, post-rock band Sigur Rós. However, it wasn't until recently that the Nordic island has been a coveted travel destination, thanks to Game of Thrones' wintery battles and Interstellar's exploration of an icy planet. What's more, the seventh instalment of Star Wars was filmed in Iceland as well. Now that Wow Air offers affordable flights to the country from Europe and now the United States, today is your chance to visit the land of fire and ice.
Volcanoes, glaciers, and wildlife in Iceland make up one of the most naturally beautiful places in the world. As the most sparsely populated country in Europe (population: 323,000), Iceland is so vast that you could travel hours without seeing another person on the road. When you do eventually encounter someone, you'll find that Icelanders are very friendly.
To start your journey, visit Iceland's capital and largest city: Reykjavik. As one of the cleanest and safest cities in the world, Reykjavik is a hub of a variety of local boutiques and unique restaurants. You won't be able to find a McDonald's or any mass marketed brands here, and thankfully so. Uncovering Iceland's treasures means disconnecting oneself from the familiar, and plunging into the exceptional sites Iceland offers.
In Reykjavik, be sure to check out Hallgrimskirkja Church. The architect Guðjón Samúelsson designed the building to look like the basalt lava flows of Iceland's landscape. For four British pounds, you can take a lift to the top of the tower that provides a spectacular view of the city.
Stomach growling? Look no further than Tapas Barinn, a toasty restaurant highlighting a range of savoury Icelandic cuisine in small portions. The menu is extensive, so if you're adventurous, you can let the chef choose for you. You can find special dishes such as smoked puffin, kangaroo, and minke whale up for grabs.
For a quick bite, head to Noodle Station. This cute restaurant gives you the choice between chicken or beef served on top of noodles in a warm broth. Located on the main road leading up to Hallgrimskirkja Church, this Thai restaurant isn't hard to find.
The entire goal of Iceland is venture outside the capital, so be sure to rent a 4×4 (four-wheel drive) car. Simply driving is a wonderful opportunity to experience Iceland's changing landscapes. Thingvellir National Park is one of the closest natural sites to the capital, lying in a rift valley that marks the crest of the Mid-Atlantic ridge. Take a hike and enjoy the immense breadth of it all.
Ion Luxury Adventure Hotel is a great choice of accommodation, found nearby Thingvellir National Park. Its modern and sleek design in the middle of mountainous lava fields makes your stay an unforgettable experience. Ion's Lava Spa boasts a warm 10 metre long outdoor pool that you can soak in, even during the snowy winter.
Popular attractions in Iceland include Geysir and Gullfoss. However, perhaps one of the most remarkable experiences is a relaxing spa day at Blue Lagoon. The natural geothermal spa is located in a lava field in southwestern Iceland. Bathe in the hot waters, and then try the sauna and steam bath. A silica mud mask is available in crates around the lagoon, made from the very minerals emitted in the lagoon. Entrance tickets range from 35 to 165 Euros, depending on add-ons you'd like, such as massages and exclusive access to lounges. Purchases in the facility are made with a wristband, making your overall experience quick and easy, without the fuss of cash or credit.
Take a drive to Vik. On the road, you will see Iceland horses, sturdy and pony-sized. It's OK to stop and touch them, although they are curious and will try to nibble you. Along the way, Seljalandsfoss and Skógafoss are two waterfalls that should not be missed. Skógafoss is one of the largest waterfalls in Iceland with a width of 25 metres and a drop of 60 metres. Since the waterfall consistently produces a lot of spray, rainbows are frequently spotted during sunny days.
As you get closer to Vik, stop by Reynisfjara Beach, an extraordinary black sand beach with towering basalt columns. Juxtaposing textures are seen everywhere: smooth volcanic rocks against jagged columns; rolling waves and prickly grass. Stand inside the cave and look out onto the water as they hit the shore. With a bit of fog and mist, this experience is incredibly mystical.
In the Snaefellsnes Peninsula, located in the northwest part of Iceland, Kirkjufell Mountain towers over all. As an iconic location to see the Northern Lights during the winter, Kirkjufell is home to small waterfalls as well. As you drive along the peninsula, you will come across remarkable black sand beaches without a soul in sight. Go during low tide; with a little water on the sand, the entire ground becomes a reflection, which can make for stunning photographs.
Back in Reykjavik, finish your trip by dining at Sjavargrillid, an exquisite seafood grill serving the freshest catch of the day. The cosy atmosphere and conceptual lighting creates a sophisticated and intimate dining experience. Try the Juicy Pasta with Grilled Langoustine & Tiger Prawn and the Grilled Pork Belly with Spicy BBQ Sauce.
Fans of the Cohen Brothers' film will appreciate having a drink at Lebowski Bar. The décor of the bar is reminiscent of the bowling alley in The Big Lebowski and a 50s diner. Treat yourself to a milkshake or some Icelandic beer, enjoy a bacon burger, and participate in movie trivia night!
Iceland is very seasonal, meaning that some activities can only be done during the winter like exploring the Jökulsárlón Glacial lagoon; or during the summer when exploring the colourful mountains of Landmannalaugar. Do your research on the type of experience you want, and go during a suitable month so you can make the most of it.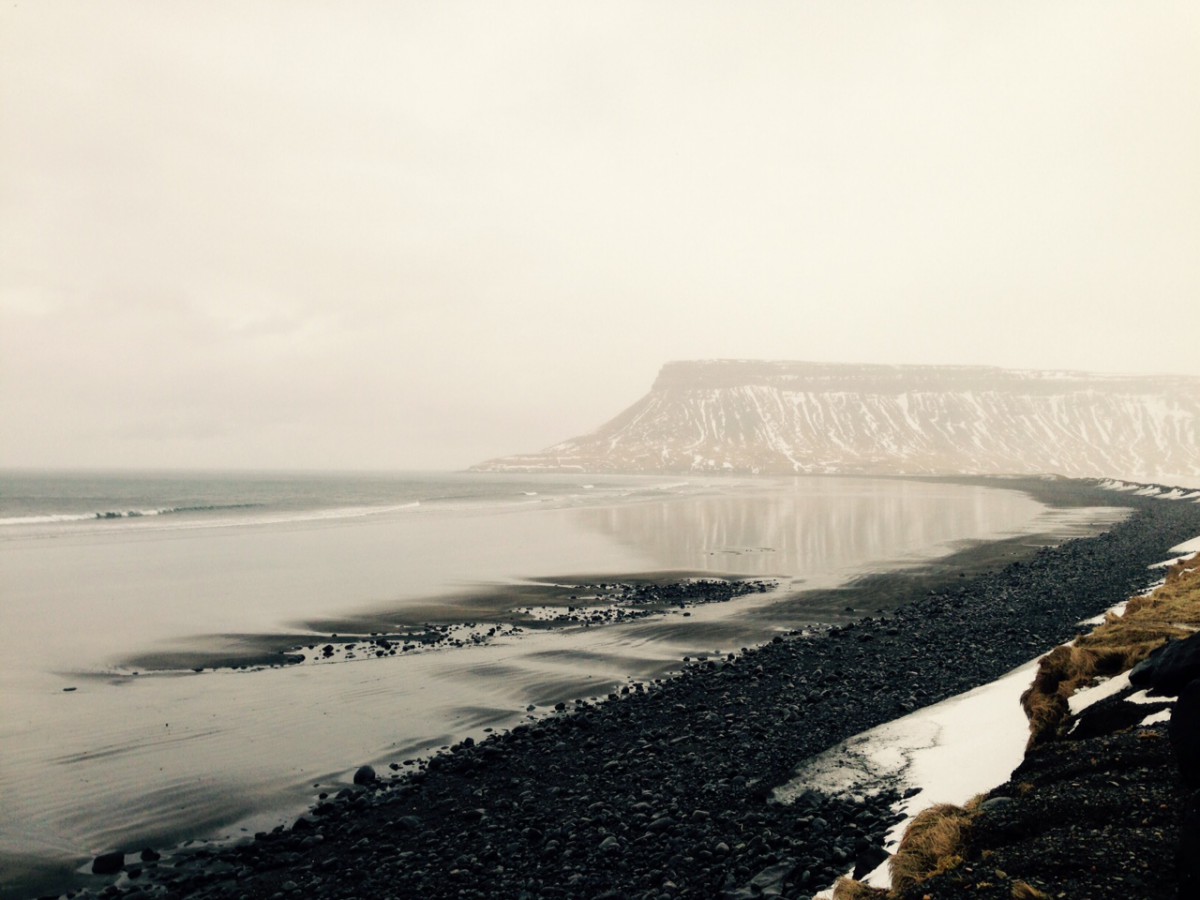 Despite its relatively small size, there is so much to do and see in Iceland that one trip is just not enough. Given its contrastingly beautiful landscapes, Iceland is a playground for adventurous excursions. It's no wonder everyone wants to come here.
Words & Photography / Sheri Chiu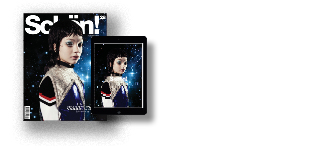 Discover the latest issue of Schön!. 
Now available in print, as an ebook, online and on any mobile device.