MiLK Management's Aj, Dalia, Grace and Lola bring Stanmore Riding School's flowery fields to life in this Schön! online editorial, photographed by Mathieu Rainaud. The mischievous bunch adorn themselves with flowers, run around and find a creative use for a stray wheelbarrow. Styled by Tahnee Mitra, the models animate the countryside with their playfulness and smiles, and we can't wait to see them bring the SS19 runways to life the same way.
This Schön! online exclusive has been produced by
photography. Mathieu Rainaud
fashion. Tahnee Mitra
models. Aj, Dalia, Grace + Lola @ MiLK Management
photography assistants. Stefan Hanegraaf + Reuben Chapman
special thanks to Stanmore Riding School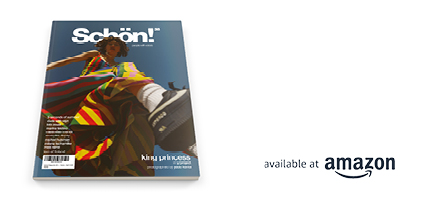 Discover the latest issue of Schön!. 
Now available in print, as an ebook, online and on any mobile device.