It's in the brand's very DNA: leather has been the signature excellence, savoir-faire and style since the house's inception. An alternative perspective on the stretch leather that the house works with was presented by Jitrois for Spring/Summer 2017. Venturing away from the weighty idea of leather, Jitrois experimented with textures and treatments: leather, suede, organza and other materials were delicately embroidered with tattoo-inspired materials, further reinforcing the idea of garments as an extra skin.
Lingerie, incorporated in dresses and as separates, played with layering – mixing outer with inner wear – and adding a punk tone to the whole collection. Blues, yellows, and reds in suede and leather presented a colour palette that conjured up images of English Roses. True to the image of the image of a British waif, an additional post-punk detail meant that pieces were covered in metal studs or embellished with beautiful lace and metal detailing, always with a sylphlike quality. More than a rebel without a cause, this was a woman who could subvert, reinvent and re-fashion any traditions of beauty. Bring out your inner rebel Rose in style next season with Jitrois – just make sure you do so in leather. 
Discover the full collection here.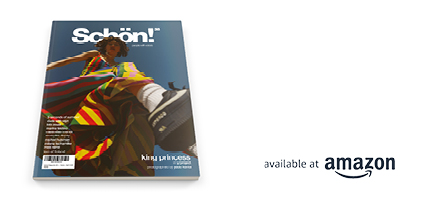 Discover the latest issue of Schön!. 
Now available in print, as an ebook, online and on any mobile device.