Photographer Anja Boxhammer, stylist Daoud Daftarie and set designer Elke Rüss team up to create an exquisite wintery scene in this Schön! online editorial. Drawing on the dichotomy of girl meets boy and androgynous silhouettes, models Julius, Julia, Jil and Otto are seen clad in a fashion extravaganza by the likes of Paul Smith, Hermès, Prada and Jil Sander. Hair by Carolin Jarchow and make up by Helge Brandscheid provide the ultimate urbane inkling to an already suave scene.
This Schön! online exclusive was produced by
Photography / Anja Boxhammer @ Hille-Photographers
Fashion & Production / Daoud Daftarie
Models / Julius @ Kult Models, Julia Reiss @ M4 Models, Jil @ PMA, Otto @ M4 Models
Make up & grooming / Helge Brandscheid using Chanel H/W 2017/18 @ Klaus Stiegemeyer
Hair / Carolin Jarchow using Aveda @ Nina Klein
Set design / Elke Rüss using furniture from Axis Mundi @ Liga Nord
Fashion Assistant / Natascha Hudecek
Retouch / Studioreuter.com
Special Thanks to Axis Mundi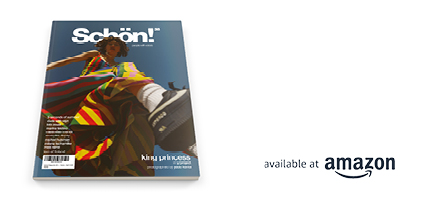 Discover the latest issue of Schön!. 
Now available in print, as an ebook, online and on any mobile device.