Today, Parley unveiled its latest venture to fight marine plastic pollution by teaming up with Corona on the aptly named initiative "Clean Waves". The first of two drops, Parley and Corona have launched a limited edition collection of sunglasses, made from the company's very own innovative technology. The powerhouses aim to add a new island to Parley's commitment to protecting 100 islands by 2020, adding a new island to the list for every 100 pairs sold. What's more, all of the proceeds from the collection will go towards supporting the cause.
"Plastic is everywhere, a design failure which harms sea life and human health. While we can't phase it out overnight, we can stop making more," says Cyrill Gutsch, founder of Parley for the Oceans. "Clean Waves is the urgently needed fundraising platform where creators support our movement by designing products from Ocean Plastic®, a premium material made from upcycled marine plastic debris."
This initiative highlights the ethos behind Parley for the Ocean, a global collective that fights to raise awareness about the external causes harming and threatening our oceans with projects across science, art, fashion, and entertainment — to name but a few fields. With supporters such as Corona, adidas and the United Nations, Parley sheds light on the "the beauty and fragility" of the oceans but also serves as a call to action with its innovative creations such as Ocean Plastic®, its own range of premium materials made up from upcycled plastic waste from marine pollution across the globe. "With approximately eight million metric tons of plastic being dumped into the ocean each year, we recognize that the problem is bigger than any one island," says Felipe Ambra, Global VP of Corona. "The creation of Clean Waves is a way for other ocean warriors to support upcycling and help us build on our existing commitment."

Clean Waves' limited edition sunglasses will be available for purchase exclusively on NET-A-PORTER with a waitlist opening today here. For additional information on the partnership and 100 Islands Project, click here. 
words. Sara Delgado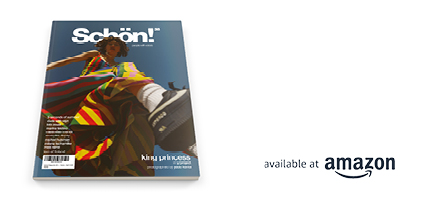 Discover the latest issue of Schön!. 
Now available in print, as an ebook, online and on any mobile device.