In an effervescence of red lanterns, lights and dance of the dragon, China celebrated its dawn of the New Year. Russia turned to its neighbour for the celebration of the Chinese New Year this last week, with GUM, the department store located directly on Moscow's Red Square – also, incidentally, Russia's biggest store. This Festival of Spring is being honoured in full pomp with celebrations at GUM throughout the month of February. To mark the occasion, GUM partnered with internationally renowned artist Jacky Tsai to work on the scenography of the store. A mastermind in combinations, Tsai brings together pop cultural elements with more traditional iconography. For the occasion, the prominent artist created a series of Art installations for the Happy New Chinese Year at GUM festival, and also showed a series of individual works, that included two exclusively produced works. Following the festival, the works will be on show at Moscow's Museum of Modern Art, until March 11th, 2018.
Speaking of his work on the festival, Jacky Tsai was enthusiastic about the scale and the cultural potential to bring together two spheres: "These decorations are to show thousands-year-old Chinese art and culture in a simple and a little bit kitsch form, as well as to connect them with Russian motives," he explained. Teimuraz Guguberidze, Managing Director at GUM, was equally animated by the potential to bring this project to life: "This holiday in GUM is to show what GUM is and what China is. This is the large-scale project, which is about new GUM decoration, exhibitions, menu, a special tourist map, and new flavours of ice cream."
Food is a large part of the menu, with world-famous chef Albert Au Kwok Keung joining GUM to create a special menu in the GUM restaurant, Bosco Fresh&Bar. A career prominently celebrated with three Michelin stars, Kwok Keung brought together ingredients from all over the world. Guests will be able to enjoy the creations on all GUM lines, with a selection created by Kwok Keung that includes timber fungus served with spicy sauce, soused peanut dressed with soy sauce, mooncakes, onion cakes, almond balls, Hong Kong pie, panda and pumpkin cakes, to name but a few.
Guests travelling to Moscow will also be able to enjoy further celebrations at GUM, with theatre performances of the Dance of the Dragon and Dance of the Lion. Tea ceremonies will also be conducted, tapping into a long heritage of ceremonial social exchanges; screenings of iconic Chinese films will also be organised. The photography exhibition titled China New 100, held in partnership with Condé Nast Traveller China, will represent the country's modern atmosphere, as captured by the eyes of young photographic talents – an invitation to discover the land's culture in GUM, but also to see the sights with their own eyes too. 
Discover more here.
Words / Patrick Clark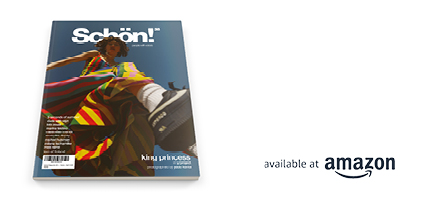 Discover the latest issue of Schön!. 
Now available in print, as an ebook, online and on any mobile device.