Photographer Rico Kinnard builds a futuristic city in this Schön! online editorial. Styling by Emilie Berger produces visions of an urban warrior in bionic apparel on model Jonathan M. Louis Vuitton, Alexander McQueen and Moschino pieces fashion a dapper future.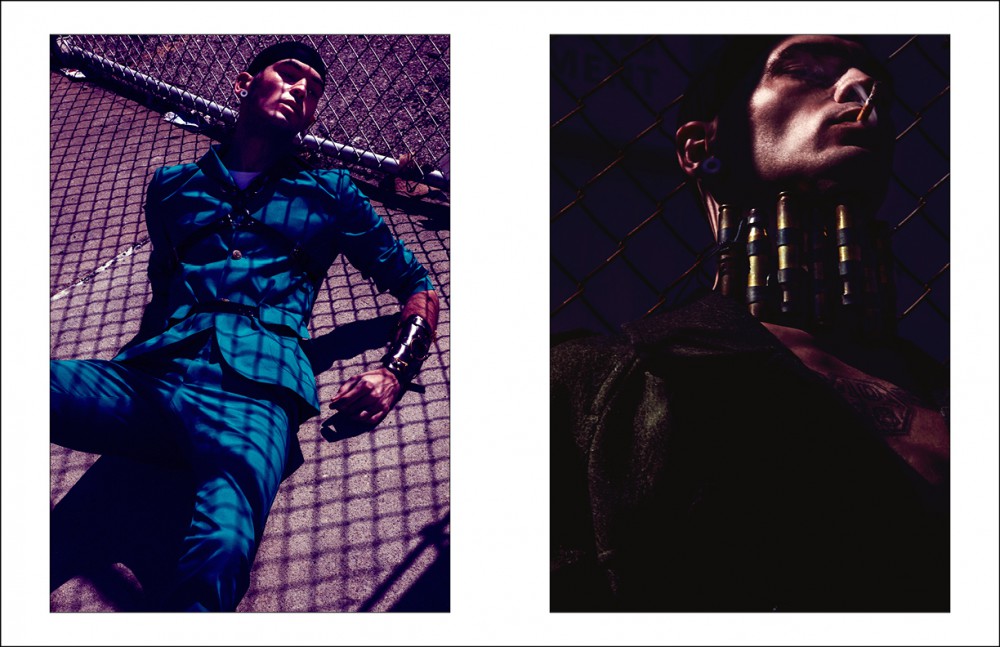 Suit / Gucci
Harness & bracelet / Phylea
Top / Alexander Mcqueen
Hat & earring / Givenchy
Opposite
Necklace / Britt Bolton Jewelry
Coat / Vintage
This Schön! online exclusive editorial was produced by
Photography / Rico Kinnard
Styling / Emilie Berger
Model / Jonathan M @ Click Models NYC
Grooming / Laure Dansou
Discover the latest issue of Schön!.
Now available in print, as an ebook, online and on any mobile device.