Ben Sherman is a brand synonymous with British heritage, famed for apparel emblazoned with the Royal Air Force roundel and its Mod associations. The company began in 1963, when Arthur Benjamin Sugarman established a shirt factory in his native Brighton shortly after a spell in America. Recently-appointed creative director Mark Williams is looking to the future, building on the brand's rich history by incorporating a modern twist.
"It's got to be relevant," he says of the Autumn/Winter 17 collection, shown at the London Fashion Week Men. "I've taken gingham and mixed it with camouflage. For me, that's completely brand new". The brand is looking to introduce a new patron, by "elevating the range and introducing more directional product," whilst still staying true to its enduring customer base. Indicative of the focus on ensuring the brand's currency, the collection will also be offered as part of 'see now, by now'.
With most of its products made in England, the brand still retains a strong sense of Britishness: "it's in our blood", Williams states. When discussing his influence for the collection, he cites British rock icons John Lennon and Paul Weller. "I wanted to mix the two", he explains. Williams was specifically inspired by Weller's fusing sportswear with a distinct "military angle". The brand is poised for an exciting future: one which embraces both past and present.
Discover the Ben Sherman collections here.
Photography / Demian Dupuis
Words / Daisy Schofield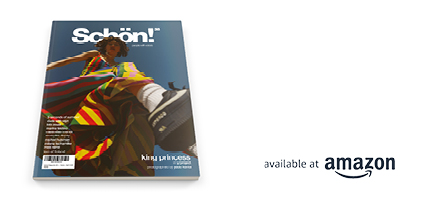 Discover the latest issue of Schön!. 
Now available in print, as an ebook, online and on any mobile device.