It's with great glee that we congratulate our colleagues at i-D on celebrating a wonderful 30 years of publishing. To mark the event, Microsoft and i-D are collaborating to revisit some of the most iconic cultural movements that shaped the cultural landscape of the past decades. Santiago and Mauricio Sierra join forces as a filmmaker duo, partnering with Microsoft to produce a short film, in the Beautiful Collaborations series. With New York based makeup artist Ralph Siciliano, the team fashions a series of iconic looks, taking inspiration from a vast expanse of subcultural spheres, from grunge to goth, and from punk to blitz-kids.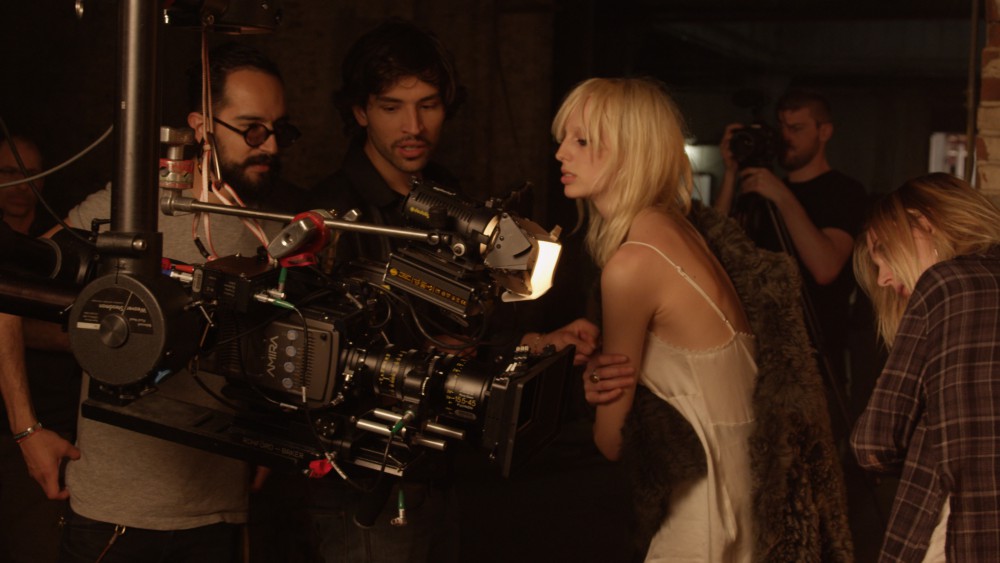 Documenting the process, Microsoft and i-D have produced a short film to capture the creative and technical processes of the shoot. We're taken on an immersive journey through the various stages and moments of the film production, guided by Santiago and Mauricio. With technical intricacies that range from CGI to fly cam shots, we're thrown into the heart of the set, in the midst of the team. Reinventing music scenes from decades past, the team set about researching key beauty looks – whether these are tattoos, body paints or bedazzled eyes. Working on set means adapting and communicating on the spot – using imagery as references and starting points for discussion.
We witness the team pause to discuss the process in various stages of the shoot, using the versatile functions of the HP Spectre x360 to communicate their vision. Visual references need to be readily accessible: on the go, in the back of a cab on the way to the shoot, Santiago and Mauricio do a last minute check over the casting and the storyboard, thanks to the flexible functions of the HP Spectre x360. Ralph Siciliano, on the other hand, has his moodboards on tablet close to hand as references for the beauty looks he fashions on his host of models. Functionality on set is the main requirement – as the collaborators are faced with the high-speed and intense processes of filming, creativity needs to be easily communicated and remains at the heart of the project. With a seamless 2-in-1 device, that doubles up as tablet and computer, working on set is facilitated.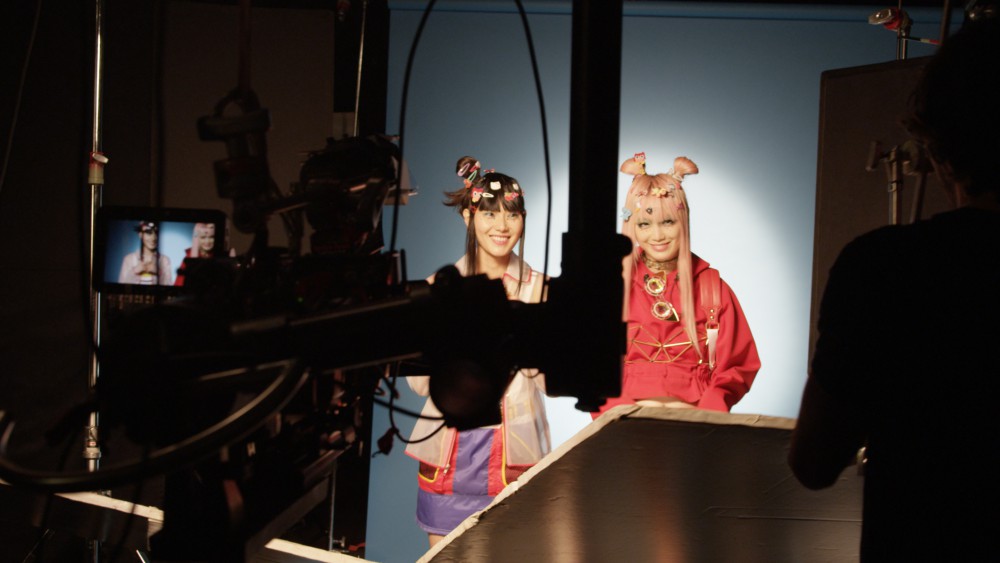 Social and professional spheres merge shoot, with a team of creatives on set who live and breathe the fashion and culture they create. Technology and appearance meet – with devices on set that reflect the sleek and seamless aesthetic of the team's vision. Digital creativity is rife with extensive post-production invested in the film, producing a visually stimulating, colour-rich result: i-D's cultural visions are made possible by Microsoft. Technology may be taken as a given in a tech savvy team, but rarely are items so functional, versatile and aesthetic as the HP Spectre x360.
Discover the full i-D and Microsoft documentary here.