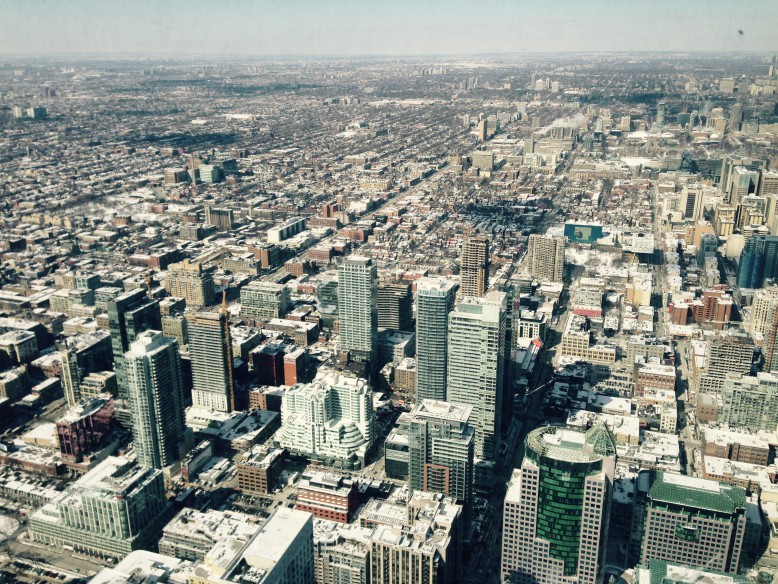 Toronto's nippy weather is easily overlooked once you interact with the extremely warm people. Their openness and welcoming disposition instantly makes one feel appreciated as a foreigner. This is one of the reasons why Toronto is such a complex cultural mosaic: the people encourage diversity and integration, as 50% of the population has been born outside of Canada. As Canada's largest city, and the fourth largest in North America, Toronto is a worldwide business, entertainment hub, and well known for its open-mindedness and diversity.
For the true Toronto experience, take a walk around two contrastingly different neighbourhoods: Yorkville and Queens Street West. Both areas are well known for their shopping, but Yorkville is home to luxury boutiques such as Burberry, Louis Vuitton, Chanel, and much more. It is in Yorkville where one can find five-star hotels most likely housing the occasional celebrity.
On the other hand, Queens Street West is home to specialty boutiques for entrepreneurs competing in the bloodthirsty landscape of chain brands. Filled with unique items and exceptional restaurants, Queens Street West would be the equivalent of Soho in New York City. A bohemian chic freedom rings in the air. Among these shops, we loved everything from the smell of fresh leather in Magpie to the consignment couture of The Cat's Meow. Don't forget to check out Leatherfoot, GOTSTYLE, and Gaspard.
Nearby, there is Kensington Market, which originally started as a Jewish market, but slowly evolved to a multicultural hub of vintage and thrift stores. Stroll down the historic streets decorated with street art. You'll most likely find a unique treasure or a special vegan restaurant.
As a global metropolis, Toronto boasts a wide range of delectable eateries. Nota Bene Restaurant is one of them, a refined place that bridges the Toronto business district with funk Queen West. The décor is bright and inviting, perfect for large groups or the important corporate dinner. Be sure to try the crispy onion rings, savory brussel sprouts, and the Nova Scotia Lobster Salad.
You can't leave Toronto without trying a deliciously gooey pot of poutine. No, not the Russian president, but the local Canadian dish made with French fries, topped with gravy and cheese curds. What could be more satisfying in the winter than this rib-sticking treat? Head to Poutini's House of Poutine for spinoffs of the classic pleasure: Pulled Pork Poutine or Vegan Poutine. You can add a dash of Canadian maple syrup for a sweet touch, or dipping sauces such as hickory smoked mayo for more savoury chips.
Parlor Foods, founded on the principles of a wood-burning parlour stove, is an excellent restaurant for a cozy lunch or dinner. This casual atmosphere is decorated with novelty lamps, long wooden tables, and brick walls. We recommend the lovely Mac & Cheese with breadcrumbs, Chicken Club Sandwich, and Hanger Steak.
Once your stomach is satisfied, check out the Art Gallery of Ontario (AGO). The interior design of the museum is hypnotizing, with a wooden spiral staircase transporting you to each level of wonder. Containing more than 80,000 artworks from the first century to today, the gallery has an impressive collection of Canadian art featuring paintings of magically snowy landscapes and vast natural sceneries. The modern art gallery is short but very sweet, hosting captivating photographic series, videos, and installations. The temporary exhibitions that were on display focused on the cartoons of Art Spiegelman and politically charged paintings of Jean-Michel Basquiat.
If you're more in the mood for world culture and natural history, the Royal Ontario Museum (ROM) is your best bet. As Canada's largest field-research institution, the museum has an incredible collection of dinosaur artifacts. You are truly transported to the era before man as gigantic fossils tower above. The ROM is the ideal roaming ground for children, as there are varieties of animals to discover and art from Africa, East Asia, Europe, and Canada. What's more, the museum has an widespread collection of design and fine arts, especially furniture from the Art Deco period.
A trip to Toronto wouldn't be complete without a visit to the CN Tower. As the world's tallest free-standing structure at 553 meters, the CN Tower is one of the Seven Wonders of the Modern World. Purchasing a General Admission ticket will grant access to the LookOut Level, which you will be elevated to (114 floors in just one minute). Admire the breadth of Toronto from the outdoor SkyTerrace, or walk on the transparent Glass Floor that provides a startling view down below. For the adventurous soul, try EdgeWalk as you take liberating stroll on the outer rim of the tower, only to be securely attached to a harness. For those who prefer to remain indoors, try the 360 Restaurant and enjoy the outlook over Toronto on a revolving platform.
Considering a place to stay? Hotel Le Germain is an extremely elegant option with astounding service. Both French and English speaking, the staff is attentive to all needs. Granny Smith apples decorate each floor and are up for grabs as a healthy snack, while fresh water dispensers ensure you never go thirsty. A combination of wood, glass, and ceramics makes for a sophisticated and cozy atmosphere, while the ultra-comfortable beds beg you to unwind and relax.
A taste of Toronto's nightlife awaits at the America Bar & Lounge of Trump Towers. Located on the 31st floor, this restaurant transforms into a club at night, serving specialty cocktails such as Red Scotch Chili Pepper and Chocolate Manhattan.
Toronto is a beautiful city with a rich multicultural blend of gracious and sociable individuals. If you're there for work or play, there is wide array of activities and restaurants for the partygoer, adventurer, or nature lover. Toronto's infectious positive spirits will have you coming back for more.
Schön! traveled to Toronto with Air France and stayed at Hotel Le Germain. Special thanks to Tourism Toronto. 
Words & Photography / Sheri Chiu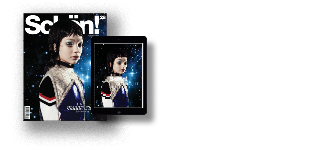 Discover the latest issue of Schön!. 
Now available in print, as an ebook, online and on any mobile device.