After the worldwide success of their last albums, German pop phenomenon Tokio Hotel moved to Los Angeles and took a year off. Now, Bill and Tom Kaulitz, Georg Listing and Gustav Schäfer are back to music scene with their new album Kings Of Suburbia. The band sits down with Schön! to talk about their dreams, their advice and parents.
What do you love most about Los Angeles?
Tom: For me, it's the freedom we have in California. When we left Germany, it was the very first time that we were able to live a regular life. Suddenly, we were able to do whatever we wanted to do. That was a great feeling, it was completely different from our life in Europe.
Bill: I love the weather so much. It's sunny everyday and it feels like we're constantly on holidays. But there's is also a negative aspect about the weather in Los Angeles – people become a bit lazy with fashion. Their outfits can be a bit boring. That´s hard for me, because I´m really interested in fashion.
Do you remember your very first costume on stage?
Bill: I do. When we started performing, we had a concert in our hometown Magdeburg. For this concert, I was wearing a skirt. I still remember that I was wearing this extraordinary garment in combination with a homemade t-shirt and Dr. Martens. We had no money left, so I often created my own costumes.
Tell me about your biggest dream that became true?
Bill: We always wanted to be successful with our music. My brother and I were seven when we started writing our own songs. Back in the days, we didn't have any producer or record company supporting us in our hometown. Together with Georg and Gustav, we have been a band for such a long time – more than fourteen years now.
So you never thought it would be possible?
Bill: Definitely not. It was just a dream and we are so blessed that it became true some years later. Now, we are living this dream and we are more than happy about it.
What does your family think about your career?
Tom: They hate us. No, I´m just joking.
Bill: They are really happy for us, actually. Our mum is really creative and our stepfather plays the guitar in a band. It sounds funny, but we are living their dream as well. They are really supportive and we have got a strong connection to our family. We have always been focused on creativity; music was an important part of us from an early age.
If you didn't have this enormous success with Tokio Hotel, where do you think you'd be right now?
Tom: Probably at home without any plans what to do. No, I´m just joking again. Hopefully, I would have started something creative? I can´t imagine sitting in an office the whole day. When I was younger, I always wanted to be a lawyer or a porn star.
A career as a porn star?
Tom: Probably working as a lawyer and a porn star as spare-time work. Great idea, isn´t it?
Back to reality: can you describe the process of preparing a new album?
Bill: We started very slowly after taking a year off. We just needed some time for our creative side, as well as taking time to move to the United States. After a while, we wanted to create a new album: we flew to our studio in New York to start working on the record. For the first time, we produced absolutely everything on our own. Every song was written by us.
Why?
Bill: Nearly no one understood what we wanted to do with our new album. Normally, we record new songs by playing the guitar. This time it was different – Tom was more interested in synthesizers. In the end, the album sounded more electronic than Tokio Hotel has ever sounded previously. It sounds like the nightlife of Los Angeles.
Is there any piece of advice you would have liked to hear at the beginning of your career?
Bill: Read every contract carefully. Retrospectively, I wouldn´t have changed anything. For sure, we were also making lots of mistakes during the last couple of years. I think we are still making mistakes, aren't we?
Tom: Generally speaking, we were extremely lucky.
Bill: But there is a process that we have learned: keeping the balance between career and privacy. We've always wanted to keep it this way, but it hasn´t always been easy.
Because of your fan base? Has it changed during the last couple of years?
 Bill: Lots of guys listen to our music now. Our management just told us that there are a lot of boys who watch our videos on YouTube. Back in the days, we almost felt as if there were only teenage girls at our concerts.
 Are there any differences between American and European Fans? 
Bill: Not really. It feels like a huge family for us. They are connected online from all over the world, it´s so nice to see that.
Tom: Unfortunately, we haven´t met our American fans for a while. That´s the reason why we would like to start a tour in the United States.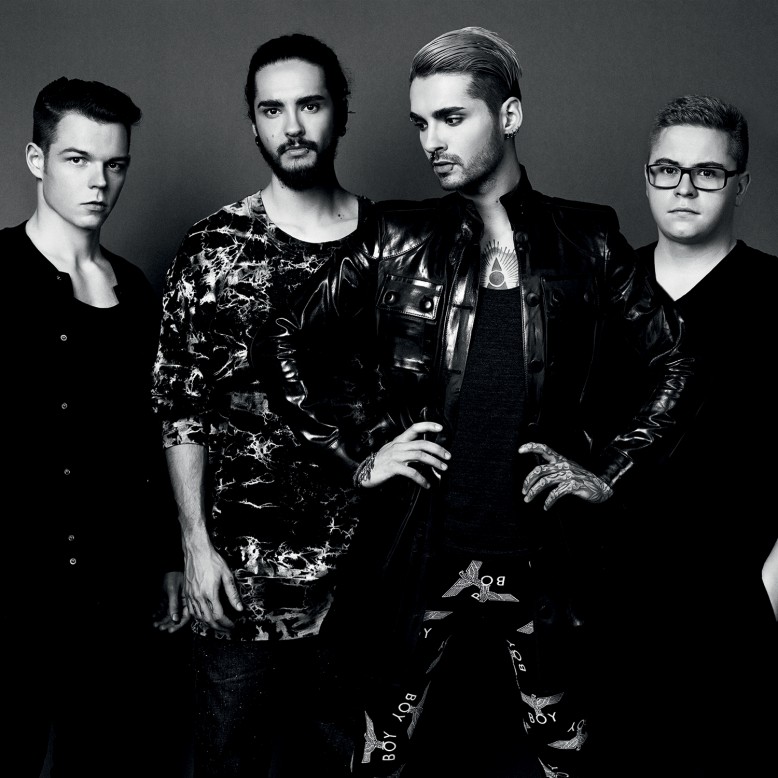 Have you ever thought about coming home to Europe?
Tom: Georg and Gustav still live in Germany. Bill and I, we love life in Los Angeles. At the moment, there is no reason for us to move back to Europe. We spend so much time in airplanes – it almost feels as if we are living on the road. Maybe one day, we´ll move back to Germany. Italy or Mexico would be nice as well.
Is there anything in show business you are afraid of?
Bill: We have seen a lot during the last couple of years and we do have an idea of how to manage show business – I feel like we've figured it out. The most important thing is just that we are always together. We are a family. As long as my brother and my band are next to me, I feel like if I can deal with everything.
What moment of your career are you most proud of?
Bill: It´s really hard to choose: I´m proud that we won a VMA in 2008. It still feels so unreal.
Tom: I felt proud when we finished our new album.
What´s next for Tokio Hotel?
Bill: We will start the first part of our world tour in March. London will be our first stop. Our world tour will be more intimate than before, we want to play in smaller clubs this time. We will just go everywhere to see our fans. It will be great.
For up-to-date news on Tokio Hotel, and tour dates, click here.
Discover Kings of Suburbia here.
Words / Julian Gadatsch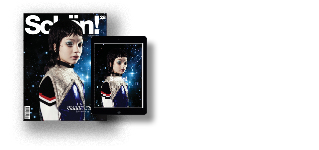 Discover the latest issue of Schön!. 
Now available in print, as an ebook, online and on any mobile device.