He's been breaking all of the rules since 1980, he's unconventional and undoubtedly rock 'n' roll. Features Editor Huma Humayun talks to jeweller Stephen Webster about famous clients, Fair Trade and the future of jewellery in Schön! 27.
To read the full interview why not get issue 27 of Schön! magazine in print, online or on your mobile?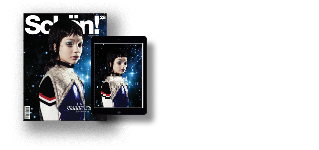 Discover the latest issue of Schön!. 
Now available in print, as an ebook, online and on any mobile device.