Belgrade might be better known internationally, but Serbia's second city Novi Sad is giving the capital a run for its money. If you're a fan of live music, you might already be familiar with it as home to the EXIT Festival, but now, as Serbia makes its bid to join the EU, Novi Sad has also been announced as European Capital of Culture 2021 and European Youth Capital 2019. Last, but not least, it's the location for Serbia Fashion Week, which took place earlier this month.
At only three years old, Serbia Fashion Week is a relative new comer to the catwalk circuit, but the event already showcases around 50 local and international designers, as well as showrooms, pop-up stores, press conferences and seminars, Serbia Design Week, several fashion awards and big name guests such as Anna Fendi. Here are Schön!'s highlights from this season's shows.
Novi Sad local Mladen Milovjević Baron doesn't design for shy, retiring types. Checked and pinstriped suits were far from stuffy when teamed with pussy bows, sailor hats, frothy umbrellas filled with flowers and oversized candy canes. His womenswear, although decidedly feminine with floor length dresses and full skirts in delicate lace, flocked velvet and girly gingham, packed a punch with paprika and canary yellow accents, rose and heart appliqués reminiscent of sailor tattoos and knee length socks. A colour palette of black, white and grey was enlivened with mustard, emerald green, aquamarine, aubergine and leopard prints in electric blue.
Branko Popović is a Serbian designer, artist and blogger based in The Netherlands. He is also co-founder and director of the FASHIONCLASH Festival, held each summer in Maastricht. Popović returned to his homeland to treat us to his menswear collection Best of Both Worlds. "The starting point in my work always refers to my Yugoslav roots," he explains. "In past years, I have been drawn back to my heritage, finding inspiration in traditional clothing and folklore. I'm fascinated by the question of what it means to live in between two cultures. The collection is a contemporary approach to menswear – a clash between avant-garde and nostalgia."
The result was a coherent collection, full of texture, both in terms of fabric and finishes. Structured jackets were paired with fluid trousers, boiler suits shimmered in unexpected materials and shoulders were dropped and rounded on oversized tops. The delight was in the detailing, which included sheer sleeves, slashing, pleating and fringing in graphic monochrome or inky shades of petrol blue and slate.
From further afield, Sarah Jessy Jones, a label by Argentinian designers Eduardo Perez Gonzales Ocantos and Diego De Biase injected a vibrant splash of colour to the proceedings. The collection was inspired by 'dreams' but we saw plenty of South American spirit in the intense hues of the garments, which began with predominantly blue and green shades, evocative of sunny skies, crystal clear oceans and lush rainforests, before exploding into a kaleidoscope of hot colours. Geometric prints and precise pleating provided detail to the relaxed, summery shapes.
Many of the designers on Serbia Fashion Week's schedule specialise in red carpet gowns and bridalwear, but beyond the glamour and glitz, there's clearly room for more contemporary and cutting edge designs. This was particularly evident in the competitions for young talent, which includes an award for European designers (the finalists this time were from Belarus and Slovenia) and another for Serbian ones.
Nevena Ivanović, the winner of the latter for her label Neo Design, gets the great opportunity to show at the next FASHIONCLASH Festival as part of her prize. Branko Popović, part of the judging panel that spotted her potential, particularly appreciated her ability to "play with materials and accessories". We look forward to seeing what Ivanović, as well as the other young contenders Jelena Đukanović and Katarina Romčević, have in store for us next, for this is surely the future of Serbian fashion.
For more information, click here.
Words / Huma Humayun
Follow her on Twitter.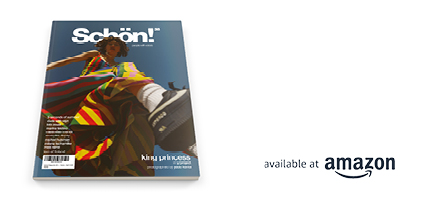 Discover the latest issue of Schön!. 
Now available in print, as an ebook, online and on any mobile device.