A songstress to rule them all, Marz Léon is taking the LA scene by storm with infectious vocals, taking realism to the max and staying true to her own image through and through: bringing subjectivity back into the music mix, Marz remains utterly independent, creative directing all her work and resurrecting the idea of artist as agent. Always one to have her hand-crafted crown to hand, Marz blends layers of references – taking popular culture, visual arts and photography as a basis for her work. In her own words, she's "just a loner alien stuck in a corrupt world that I must heal and teach how to properly love and bring peace to themselves and to one another."
Her debut track, L O N E R, had us crying out for more – so the self-made songwriter, producer, art director graces the Schön! platform with her brand new single, SOREE, which we're premiering here, for yours eyes and ears only.
Tell us a bit about the path that brought you to the point that you are now, here, now.
Music is a beautiful and ugly art. You don't just create amazing music and expect to blow up. Music has its process, especially when it's all organic. I work hard every day at what I do. I built my own fan base by being myself.
I got to where I am at pretty fast, faster than most artists, but I guess that shows you what type of art I am. This path I travel on every day is really tough, but I never give up on what I truly love. A Queen always wears her crown proud, even through the darkest hours.
How did you come to start making music? How did you get into singing? 
I don't think anyone just gets into singing. I believe it just comes from the heart, mind and soul. I started making music when I realised it's all I could focus on. Especially whenever I go through a hard time, I would fill my composition books up with poems, sketches and songs expressing what I was feeling at that very moment. So I knew it was something I had to follow, grow, and die with.
There's definite supernatural influences in your work – what's the gothic appeal?
I don't label myself. I give out what I feel, I dress however makes me feel superior, and I just live this life by who I am and who I am growing into. The only real influences are self-happiness and love.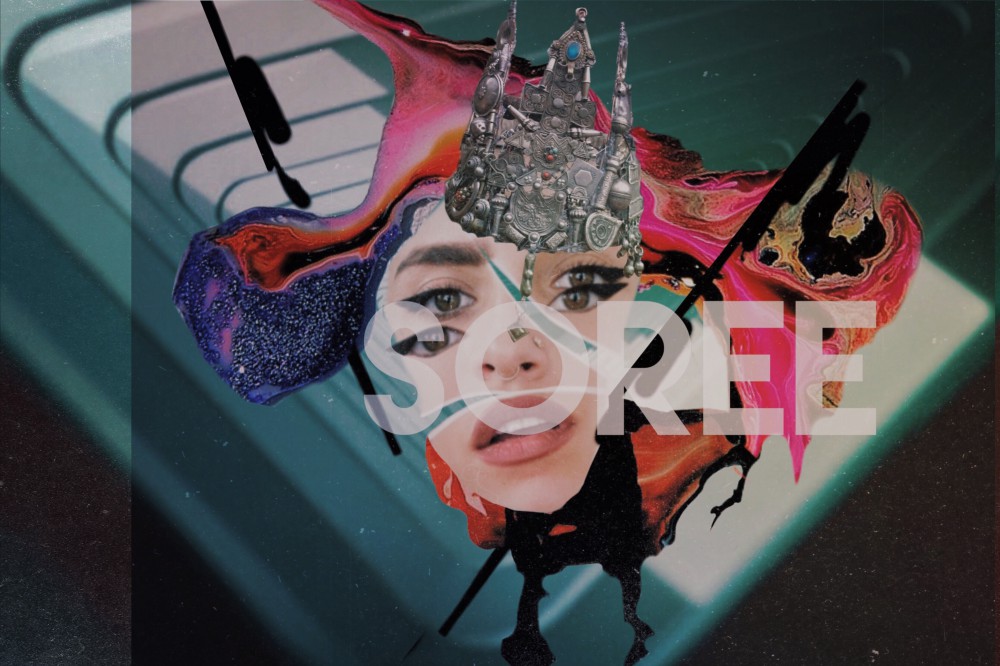 Working as an alternative/indie artist in LA, what are you pitted against in terms of mass-market music? 
I don't ever put myself in a box, nor do I label my sound. I create what I love and if people react to it positively and love it, then that's perfect for me. I don't need to be famous to do what I love. I just need to get through to these human minds that I am here to hit them with real Music that can change their lives. 
Who are your colleagues? What is your circle like in LA?
I've only stuck by two of my producer's sides. HiGH LAND and Charlie Handsome. My circle is very small just how I like it. Too many emotions lead to too many problems. I can't even count my whole circle on one hand and I admire that. 
Tell us the story behind SOREE – there's definite soulful elements, a layering of vocals that brings depth to the sound. How did you work on the track?
SOREE is a deep track for many reasons. Someone can only promise you so much and never reciprocate until you've had enough to know its time to let go, understand your journey from it and move forward to greater moments. We get stuck in situations that are hard to break free from at first. But we also have to remain strong and learn to break free from anything that is not promising to help us progress in our future. You can only really be sorry to an extent, until it just becomes an excuse for not facing the truth of your actions.
What inspired the piece – are there real life elements incorporated into its narrative?
Digi Jamil Chammas inspired the idea, and sparked my emotions from within a split I had just been going through right before he brought this track to my attention. Everything was very relevant to what I was dealing with at the time. So I needed to vocalize it out to bring peace to my mind, body and heart. It was my way of letting the one I loved so deeply at the time know how I was feeling by his actions when he would knock me down, pick me back up, just to knock me down all over again. 
What do the next couple of years hold for you? What are your ambitions? 
Living a free life of happiness and love, travelling to as many places as possible, building a family of my own in the future, and continuing to grow in my path of art to remaining great and healing lives all around the world. Ambitions of remaining a Queen in a world full of vultures. 
Listen to SOREE, produced by Jamil "Digi" Chammas, below.
Words / Patrick Clark
Follow him here.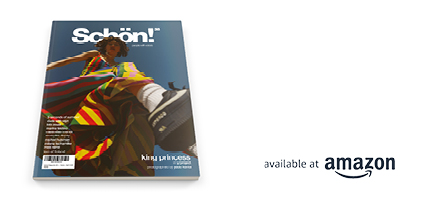 Discover the latest issue of Schön!. 
Now available in print, as an ebook, online and on any mobile device.