Culture Device Dance Project is a contemporary dance company revolutionising the definition of dance. Using improvisational techniques and alternative electronic sounds, Culture Device creates a whole new genre itself by combining mime techniques with modern dance moves all in order to break boundaries— urging in a new era of a more inclusive dance culture. Truly a pioneer of creative platforms for artists with learning difficulties, Culture Device takes a stand against stigma while at the same time giving individuals with Down's Syndrome an outlet to express themselves. In this editorial, artistic director of Culture Device Daniel Vais directs dancers Holly Riseborough and Tommy Jessop — as photographer Yuval Hen captures the dancers in motion. Riseborough is an artistic gymnast having competed in two Special Olympics, and Jessop is an actor being the first with Down's Syndrome to have starred in a prime-time BBC drama. Through this dance group, instead of being niched into certain roles on television, or separated in competitions, Jessop and Riseborough can create something that is uniquely their own. In addition, the dance company holds dance workshops, in order to educate the audience on the meaning behind the performances — inviting others to share their world. 
Photography / Yuval Hen
Creative Director / Daniel Vais @ Culture Device
Fashion / Kay Korsh
Models / Holly Riseborough & Tommy Jessop
Hair / Jennie Roberts @Frank
Make Up / Francesca Brazzo using Mac Pro
Producer / Robert Grey @ Culture Device
Location / Studio Spaces
Fashion Assistant / Sharna Callender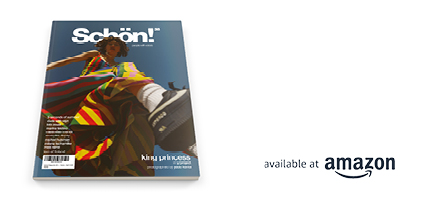 Discover the latest issue of Schön!. 
Now available in print, as an ebook, online and on any mobile device.