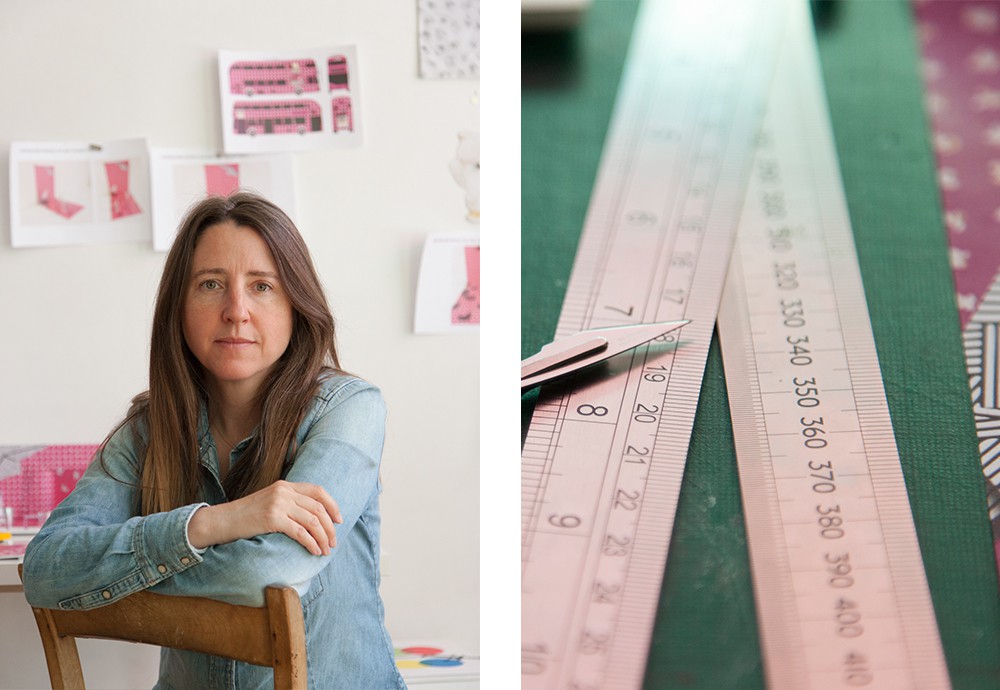 Rachel Thomas occupies a unique position in the creative landscape. Sitting comfortably in the seemingly limitless artistic space between art director and set-designer, her work spans many media, from installation to print. The visuals that Thomas generates fizz with energy and colour, creating images that are playful but also sophisticated. By questioning these traditional notions of seriousness, she is one of the most innovative and original image-makers of the day.
Thomas arrived at set-design after studying Fine Art at Goldsmiths, a background that is evident from the experimental nature of her work. She explains, "After leaving Goldsmiths, I realised that I was more drawn to commercial art and was far more productive when I was given a brief to work with." Productive is an understatement of colossal proportions, as Thomas boasts an impressive list of fashion and editorial clients, including Mulberry, Hermès, Giles Deacon and British Vogue. If you are interested in fashion or design, it is likely that you will have seen one of her designs before.
Set-design remains a relatively unknown field in the fashion industry despite the sizeable impact that it has. Thomas admits, "It is not always credited with as much importance that it carries when effectively designed and executed." With a portfolio of work that is vast as it is varied, no two of Thomas' projects are the same. She faultlessly combines her distinctively playful aesthetic with that of her collaborators. "It's a process of back and forth." She explains, "The client throws you a bone and you chew on it and throw it back, having fleshed it out and given it some specific flavour. Sometimes they don't like your response and you have to be prepared to take on board they're thinking and begin again."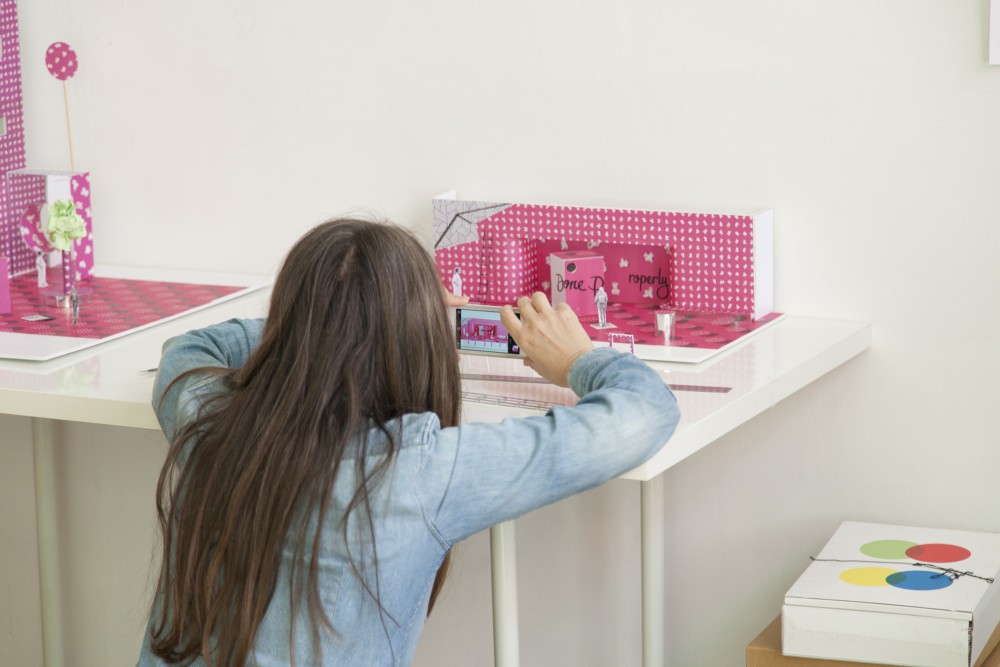 Outside fashion, Thomas has worked with John Lewis, Orange, and most recently Propercorn, the popcorn reigniting our passion for the explosive corn snack. She has designed two pop-up Propercorn Hubs in Shoreditch and Brixton, as well as graphics displayed on London buses, tube stations, buildings and phone boxes. Shunning cheesy advertising slogans in favour of creative visuals is central to the brand ethos. Their website and packaging feature 'pops' of colour, contrasting textures and graphic patterns that are designed to tantalize the senses. It is therefore unsurprising that Propercorn reached out to Thomas. "I liked the direction they wanted to take and felt I could bring something to it," she explains. "The starting point was the gridded popcorn print they designed in house. They were very clear that the print should play a major part in whatever I did. So with this in mind I looked at ways I could make slight adjustments and interventions with it that didn't distort it too much."
For Thomas, dressing the city with her designs was an exciting but challenging task. "It was very large in scale and was also exposed to the elements and public 24/7, which definitely had its challenges. It was a brave and ambitious undertaking for the whole team." Cassandra Stavrou, founder of Propercorn, is delighted with the results. "We were tired of brands telling us what to do and when to do it. We've worked with some incredible, creative talent to design a colourful, pattern-filled campaign that brings theatre to the streets of London." Continuing, "It says more about our popcorn than words ever could."
Keep your eyes peeled for glimpses of the distinctive graphic popcorn print across the capital. We eagerly anticipate Thomas' next move as she continues to expand our understanding of the relationship between art direction and set-design, while creating her very own sophisticated brand of make-believe.
Words / Louis Staples
Follow him here.
Discover the latest issue of Schön!. 
Now available in print, as an ebook, online and on any mobile device.