Appealing to the recent popularity of athletic street wear, urban designer Patrick Mohr and K1X have banded together again to create the MK6 shoe. Mohr's signature embossed triangles are ever present on the premium leather upper of the shoe, while the velcro details on both the heel and tongue reveal the MK6's military inspiration, which is reinforced with a true army-style dog tag. "I wanted to see a modern interpretation of the military, one which has an artistic base," Mohr tells Schön! 
K1X, specialising in hip hop and street apparel, and Patrick Mohr, a progressive designer pushing the boundaries of conventional design, both hail from Munich, and have collaborated together on six different occasions. Mohr tells us that "there was a special connection from the first moment." After their sixth shoe together, he is adamant that this is the one he is most proud of. His famous triangles, representing freedom, adorn the shoe and bring together both high and street fashion into a streamlined sneaker. The face of the campaign is the model Bradley Soileau, whose androdgynous look captures the feel of this sleek unisex shoe.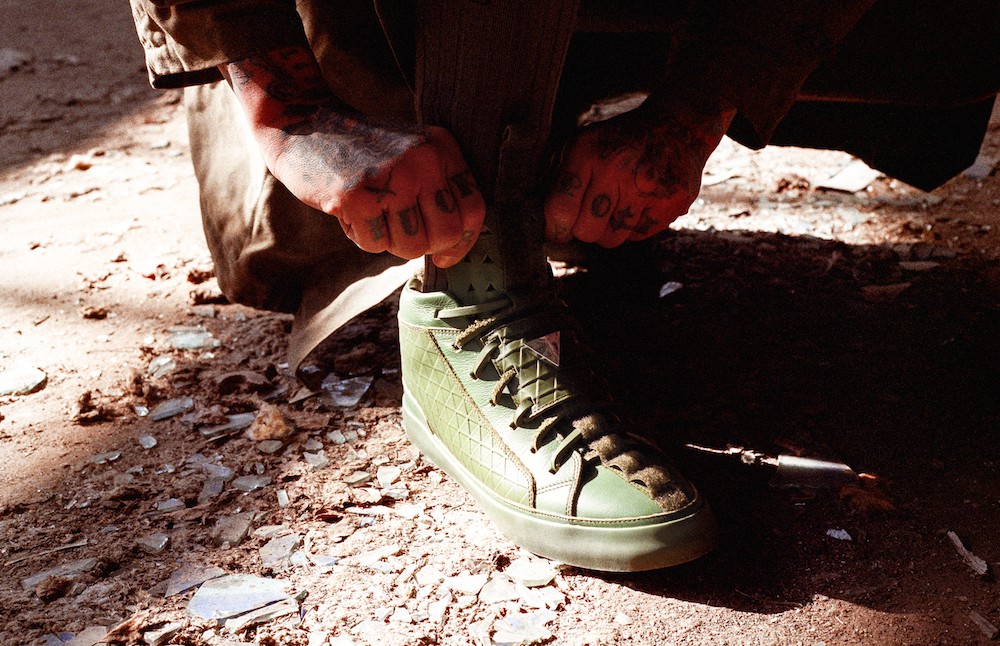 To celebrate their new product K1X, Mohr and Selfridges hosted their MK6 release party today, Selfridges being one of the few stores that will sell the shoe exclusively. Mohr, who DJed for the event, displayed another one of his passions for the party-goers. The event featured box-signing, drinks, music and the opportunity to purchase the limited edition sneakers. "We are super thankful and proud to be at Selfridges for the first time," Mohr tells us. He also lets us know that his adventures in the fashion industry are far from over. Schön! wonders how he wants his designs and collaborations to impact on customers? What does he want them to take away from the event? To which he replies simply, "Feedom, happiness, to be a part of Patrick Mohr". 
Discover the Patrick Mohr K1X collaboration in Selfridges.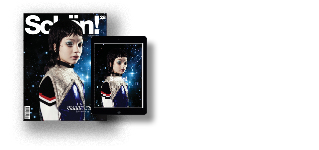 Discover the latest issue of Schön!. 
Now available in print, as an ebook, online and on any mobile device.