A turbulent tale of man against nature, and man against man…
In 1820, New England whaling ship Essex sunk somewhere off the coast of South America. After 90 days of being stranded at sea with barely any food or water, a handful of survivors made it home. Their incredible story – that a colossal whale intentionally rammed and sank the ship – went on to inspire Herman Melville's literary classic Moby-Dick.
Oscar winning director Ron Howard (A Beautiful Mind, Rush, Apollo 13) has based his version of events largely on a modern day bestseller by Nathaniel Philbrick, but Moby-Dick's author also makes an appearance. In a clever framing device by screenwriter Charles Leavitt, the story is recounted 30 years later, when Melville (Ben Whishaw) visits Tom Nickerson (Brendan Gleeson), the last living crew member, and convinces him to reveal what really happened.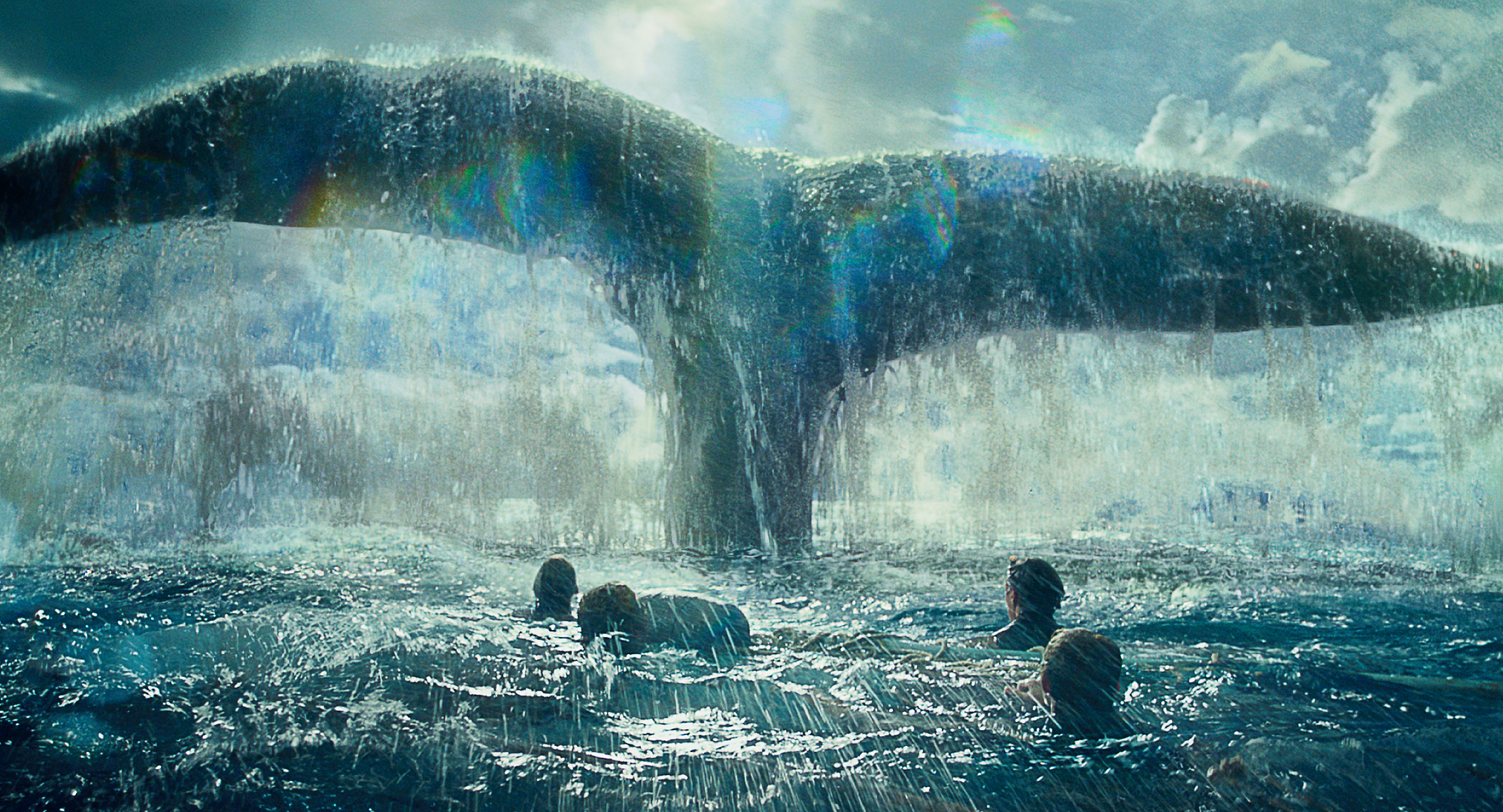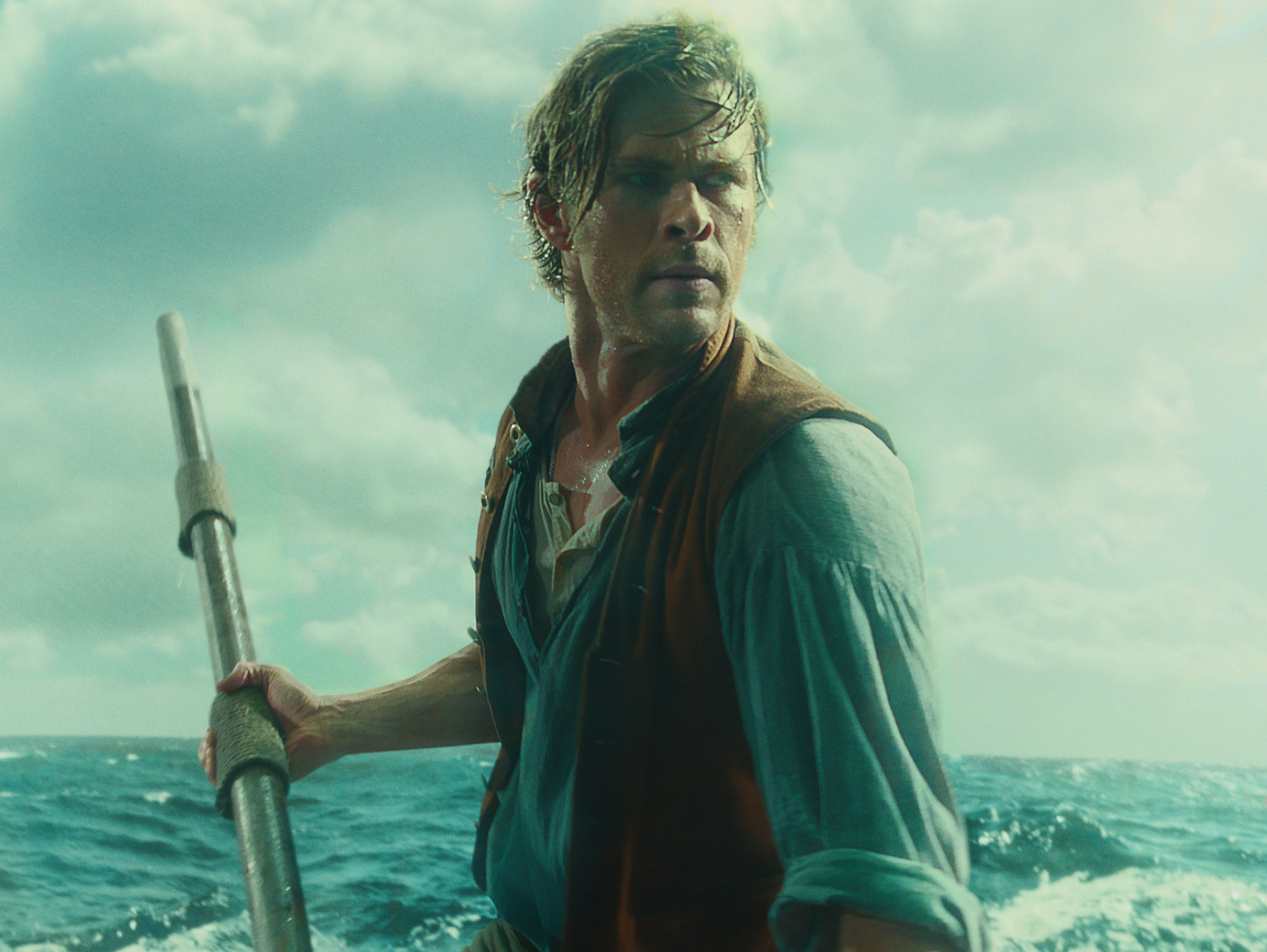 Cut to New England, 1820, as the Essex sets sail. On board is the 14-year-old Nickerson (Tom Holland) making his maiden voyage, as well as newbie Captain George Pollard (Benjamin Walker), experienced First Mate Owen Chase (Chris Hemsworth) and Second Mate Matthew Joy (Cillian Murphy). Much of the first half of the narrative focuses on the conflict between Chase who, despite his obvious abilities, has been overlooked for a captaincy, and Pollard, who comes from the right family, but clearly has no clue what he's doing.
The two men are united in only one thing: the motivation to bring back as much cargo as they can carry and – at a time when whale oil lit the homes of America and beyond – that means hunting. Unfortunately, (or fortunately depending on your viewpoint), they don't have much luck, the waters off North America having already been depleted of the gentle giants. So, they venture further south and further out to sea.
It isn't long before the Essex meets its match. A whale of astonishing proportions and an unwavering will obliterates the ship, killing most of the crew, and continues to pursue the few that are left drifting in rowing boats 1,000 miles from land. Driven by starvation and sun stroke, the men commit the unspeakable in order to survive.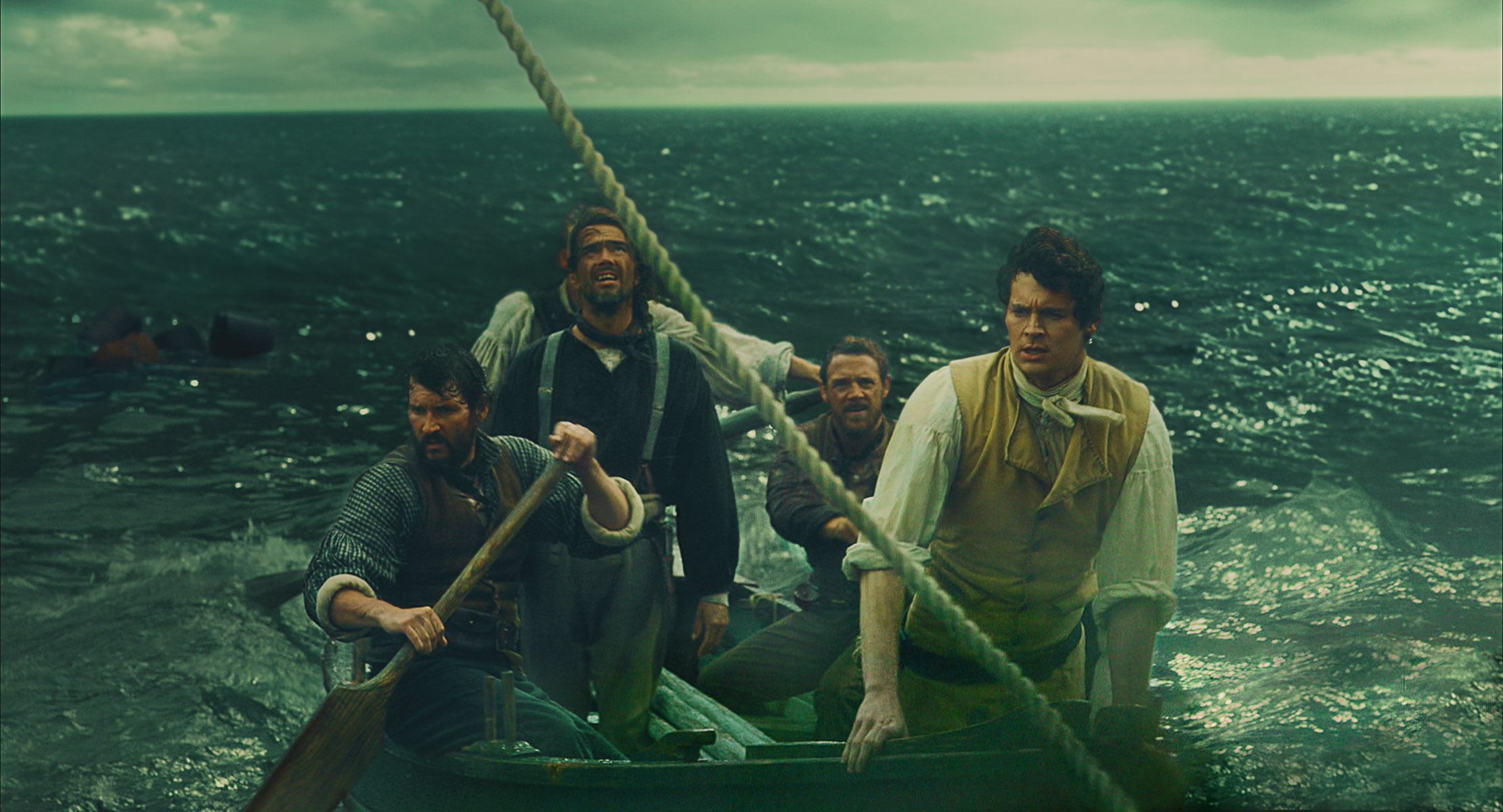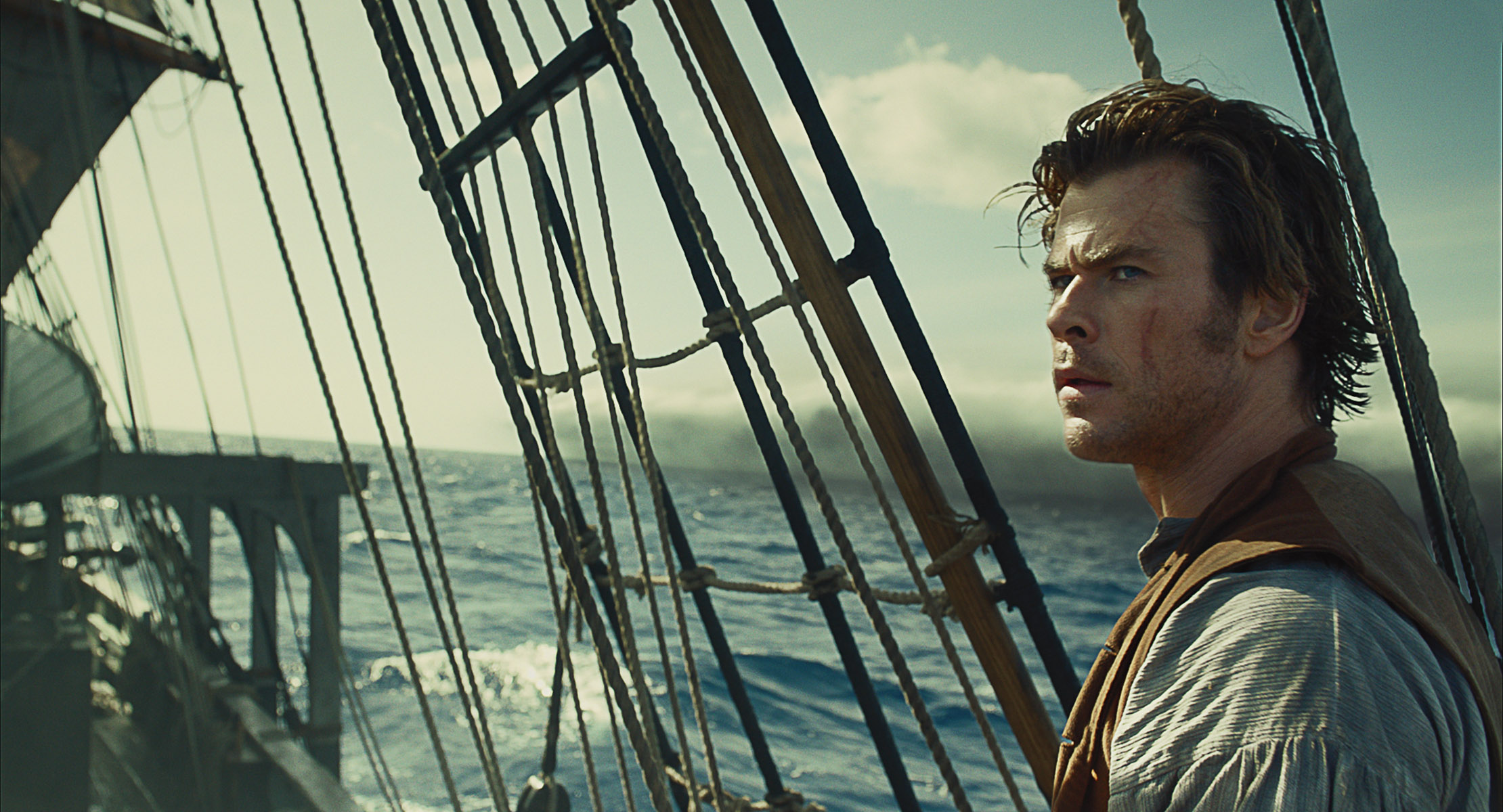 On the surface, this is an old-fashioned tale of man's courage and determination in the face of adversity, harking back to the high-sea adventure movies of yesteryear, but told with the technology of today, making it visually much more satisfying. The cast were mostly filmed on a full-sized replica of the Essex or in a water tank, but the whales were created courtesy of CGI, allowing the audience to travel closer to the action.
The battle between man and whale becomes more compelling than the human conflict between Captain and First Mate. In fact, the whale is as important a character in the story, and one that we sympathise with as much as the beleaguered castaways. An earlier scene, where the whalers make their only successful kill, perfectly demonstrates not only the danger, but the brutality, of their trade. It makes one fully appreciate why a whale – understood by contemporary audiences to be a highly intelligent creature with emotions – would heroically set out to hunt down its hunters. That is what transforms Howard's film into a thoroughly modern story.
Today, much of the world sees whaling as an abhorrent activity and a crime of man against nature, which no doubt it is. However, one can't help draw parallels with the need and greed for oil that still motivates man today – causing not only crimes against the planet, but the wars that result in crimes against humanity – and wonder if we have changed that much at all.
In the Heart of the Sea is in UK cinemas on 26th December.
For more information, click here.
Words / Huma Humayun
Follow her on Twitter.
Images courtesy of Warner Bros. Pictures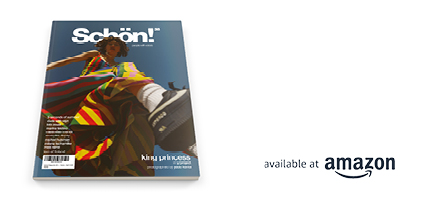 Discover the latest issue of Schön!. 
Now available in print, as an ebook, online and on any mobile device.