Marco Sconocchia's photojournalistic stories reflect on social issues such as heroin, immigration, and religion. Despite being Italian, the London-based photographer has recently become infatuated with British subcultures. "I'm trying to delve deeper into British culture," he says. "I'm following many stories and a few of them are about music and social subcultures such as the Teds, Skinheads, Punk Rockers, Moods…"
In this reportage, Marco leaves behind his work with double exposure and Photoshop, in favour of very contrasted B&W images. "The double exposure is still a fascinating experiment to me but B&W photography helps me catch the atmosphere of the London's nights." His new project focuses on the last remaining survivors of the Ted movement in London, immortalising one of the weekly reunions the gang holds in a pub nearby Battersea.
But, why the Teds? "They were the first post-war rebellious youth movement. They started it all," says Marco. "Every subculture that came after, have them to thank. They were the pioneers of the rebel working class movement, my working class heroes".
Marco's purpose is to explore the customs and masquerade behind the infamous Teddy Boys. In doing so, he highlights the process of how the group reacts to change in the Big Smoke as they try to stop their subculture from dying out. "As with every reportage I do, I like to know as many stories as I can to better understand a society and the word I live in," says Marco. "After I've heard their stories, I try to picture a portrait of the society I'm facing. With the Teds, I see a proud English group of people, working class, facing a societal change that they don't like so they find refuge in rock 'n' roll, booze and complaining about London's changing. Most of them are in benefits and have money or health problems. Their faces reflect their lifestyle. Even now, they are still as narcissist, violent, and code dressed as before."
"The Teddy Boys are one the first British subculture, in the '50s they were pictured as a bunch of rascals," Marco explains. "The English media speculation helped to grow this image of rebels and criminals. During the '60s, while the new movement promoted peace, love, and drugs; the Teds were the antithesis, with their violent working class heritage. They notoriously rioted against a group of black people in Notting Hill, a fight organized with right wing extremist. In 1977, the revival of the Teds starts as they are linked even more with the bikers, united against the punk movement, which they still hate to this day. Their background still remains the same: working class, white and proud, really English and, above all, really Londoners."
When talking about the Teddy Boys, we traditionally picture expensive tapered trousers, Mr. B collars, bolo ties, brothel creepers and slicked back greased-up hairstyles. Certainly, Teds are a subculture that cares a lot about their appearance. One can't help but wonder how they reacted to Marco's profoundly undisguised shots. "Most of them weren't happy about them," he says. "In my defence, I told them my photographer skill is to picture the "worst" part of the people. I'm not a beauty photographer. Wrinkles may look bad when you first look at the picture but they keep stories inside. They are the sign of charm and truth. A wrinkle tells more than a thousand words."
Words / Sara Delgado
Follow her here.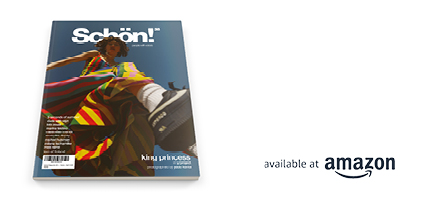 Discover the latest issue of Schön!. 
Now available in print, as an ebook, online and on any mobile device.
Photography / Marco Sconocchia