Jessy Lanza burst onto soundwaves in 2013 with Pull My Hair Back – her sleek, sleek debut album. Born in Hamilton, Ontario, the cool, digital vocals of Jessy's work had listeners enticed, as she mastered a unique combination of pop and R&B with electro undertones. With Top 40 love and ambitions, we catch up with Jessy Lanza as she makes her way across Europe to Turin, where she'll play during ClubToClub. 
You collaborated with Jeremy Greenspan on your second album, Oh No. How did that process come about? How did you set about starting?
I find starting a record to be a bit of a head fuck because it seems overwhelming to start at nothing and picture having an album's worth of material at the end of it. I listened to lots of music and got into the headspace of what Jer and I wanted to do for this album. To be honest, I don't remember what happened day to day – after 8 months of going to our studios everyday we thankfully had something worth listening to.
How did your working relation with Jeremy come about? You've stated that your influences come more from rap, R&B – like Timbaland and Missy Elliott – whereas Jeremy brings the electro touch. How does this synergy work?
Apart from liking Top 40 music, Jer and I both really like songwriting. We appreciate good songs which is why we both like pop music so much. It doesn't really matter what the genre is as long as the song is good.
Your vocals differed from track to track on the first album – twisted and tuned with various pitches and modified with reverbs etc. What decided to explore new aspects of your voice for Oh No?
I felt like being more direct and less obscured on the songs where it felt right. Songs like VV Violence or Never Enough and It Means I Love You. Confidence had a lot to do with it as well and a feeling that I stopped caring about people thinking of my voice as good or bad but more about the energy of the performance
You opened for Caribou to huge audiences – is that an experience you enjoyed? How does it compare to playing clubs?
I did enjoy it a lot. It was a crazy experience. going on tour with Caribou was a formative for me and it definitely influenced Oh No and my overall attidute towards playing live and touring.
You're touring across Europe at the moment – what does life on the road do for you?
I love playing our music for people – don't like being away from home too much
How do your live performances come to life? Are they an evolving process?
For sure! I used to hide behind my keyboards but having my friend Tori drumming with me on stage has given me a lot of confidence. Lately, I've actually been coming out from behind there 
Moving on to Turin – what makes ClubToClub unique? What were your previous experiences like there?
I had a great time at the last ClubToClub. The crowds are always very enthusiastic.
Other than your own set, who are you looking forward to seeing at ClubToClub?
Junior boys, Daphni and Tori – I also really want to see Swans!
Jessy Lanza plays Lingotto Fiere – Sala Gialla [RBMA Stage] at ClubToClub on Saturday 5th November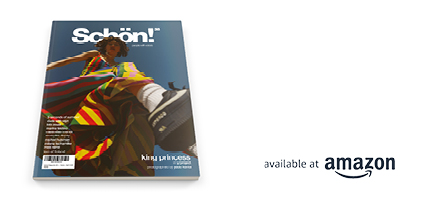 Discover the latest issue of Schön!. 
Now available in print, as an ebook, online and on any mobile device.