For an artist so unafraid of experimenting and adapting, Tom Krell (a.k.a How to Dress Well) has maintained a sound which is utterly distinctive, and entirely his own. Over the course of his career, Krell has served up a blend of R'n'B, Pop and electronic music, characterised by its emotional resonance. His fourth and latest album, Care, continues in this vein, but with more vocally fine-tuned and mature anthems. Operating outside of the mainstream, Krell's songwriting reflects his own musical agenda, which, in this latest album, contemplates the theme of 'Care'. The word – Care – recurs throughout the album, and underscores the intent to ameliorate something within his listeners through music which is both ebullient and moving. Krell speaks to Schön! about his creative process, and what drives his musical career.    
Krell's deeply introspective lyrics dwell on themes of lost love and personal growth. Yet his music is also outward-looking: "I always think of the music as an index of the situation in my own life and the situation in the world. I'm also quite reactive to trends in music". Through conversing with Krell, it is clear that he is very much engaged in the political environment: he fervently discusses the issue of "fake news" which arose with the recent US election, and isn't afraid to state his opinion on the current state of affairs – particularly to his vast Twitter following.
An atypical pop singer, Krell interests are diverse and wide reaching. He is currently writing his doctoral dissertation on Nihilism and German philosophy, which he modestly refers to as his "nerdy pet project". "I learn a lot about life through reading philosophy", he claims. This intellectual curiosity and sensitivity to his surrounding environment has very much enriched Krell's music. "A friend the other day described me as a lightening rod," he says. "If I'm reading political theory about the economic situation, or if I'm listening to darker music, it will effect what I write." Despite this, Care is by no means disheartening: the overriding message, according to Krell, is optimism about love, and there are plenty of danceable, upbeat offerings. "There's a popular pessimism I'm allergic to", he states.
Masterminding virtually every aspect of his career, Krell writes his own videos, their content just as ambient and euphoric as his music. The singer came up with the video for Salt Song after coming across make-up artist Kelseyanna Fitzpatrick's Instagram. Krell approached her with a concept "that was quite abstract, about these three canvases, a pace and movement across the canvases, and when the body would be revealed." "Her work is so amazing we just had to work together… when she was down, I was like, whoa, sick! … I expected her to have no idea what I was talking about… but she was like: 'this shouldn't be too hard!'"
Krell speaks with similar praise of everyone he has collaborated with in the making of Care. It is clear that the connections he makes are genuine, and that, for him, "drawing out the best part of each person is what it really means to produce your own music". Amongst those involved with the album were Jack Antanoff (Taylor Swift's collaborator), whom Krell describes as "extremely talented and a hilarious goofball. He and I have an amazing friendship, so it was easy to work together". According to Krell, other collaborator Dre Skull (who has worked with the likes of Snoop Dogg and Popcaan) is "a very special guy, very meditative, very intellectual." The sentiment is a heartfelt one: "He and I share a very conceptual approach to music making, where it still has to be very emotional", he explains.
Creating music so driven by pure emotion and intuition has resulted in albums which are "very varied within themselves and dependent on different feelings, on different days of the week". Krell consistently churns out music – at least a song a day he claims, both for him self and other artists. His commitment to his craft is evidenced not only by these high productivity levels, but also through the willingness to bear his soul in the songs he creates. 
Care by How To Dress Well is out now, and is available here.
Words / Daisy Schofield
Follow her here.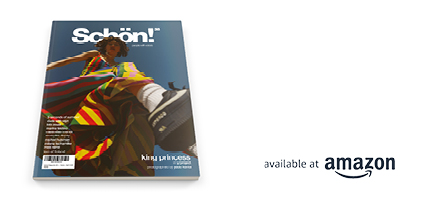 Discover the latest issue of Schön!. 
Now available in print, as an ebook, online and on any mobile device.