In this Schön! online editorial, photographer Johana Kim captures a quirky generation Z. Fashion by Vincenza Nobile sees models Doherty, Bimpe, George, Adomas and Charlotte blur the lines between old and new and play with fire in eccentric looks by Aucarre, Katie Ann Mcguigan and Con Artist. Hair by Tetsuya Kaneko and makeup by Chihiro Yamada round up the looks, emphasising gen z's youth.
This Schön! online exclusive has been produced by
photography. Johana Kim
fashion. Vincenza Nobile
models. Doherty, Bimpe, George, Adomas + Charlotte @ Premier London
hair. Tetsuya Kaneko using Bumble and Bumble
make up. Chihiro Yamada
photography assistant. Nik Pillay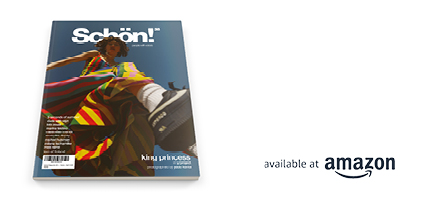 Discover the latest issue of Schön!. 
Now available in print, as an ebook, online and on any mobile device.