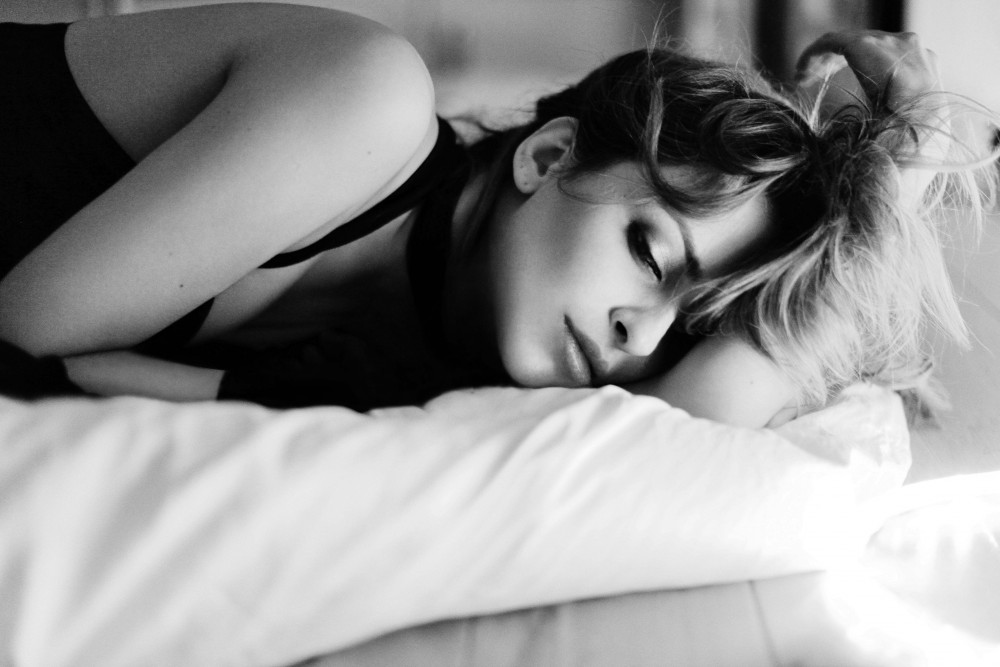 Francesca Belmonte has been the hauntingly beautiful voice behind the beats of Bristol trip hop icon Tricky's music for the past 6 years. Now stepping out as a solo artist, Belmonte has released her debut album, Anima, through the False Idols label. An emotional release of self-discovery intertwined with intellectual influences and intimate memories, Schön! speaks to the soulful singer – unveiling the hidden and more elusive mysteries of the music.
At what point did you make the decision to break away from supporting Tricky and create your own album? 
There was no definitive point really, it was a natural time for us to part and we both felt it. We have been working very intensely with one another for six years, sometimes living together as well as working in the studio and on the road. I learned a lot during my time with him but I felt it was time to move on to a new adventure, a new challenge. When I started with Tricky, I was a complete novice, I blagged my way in and learned on the gig, completely thrown in at the deep end. I began to crave that feeling of the unknown again and I knew then I had to seriously start thinking about what was next for me, where I would take it from there. 
How difficult was it to differentiate from your personal style and Tricky's influence after six years of performing together? 
It wasn't something I gave a huge amount of thought to or worried about, that would have been dangerous. We got in the studio for the Anima sessions and something was just different. Obviously Tricky produced the album and I have been immersed in his music for a long time, singing on stage night after night so there will be some residue but Anima doesn't sound like a Tricky record. You can hear his distinctive production but it's a different sound entirely. 
Your lyrics channel your personal emotions and experiences, how do you think listeners relate to this? 
Hopefully they can relate to it in the same way I relate to my favourite artists. Not necessarily in a direct way but through feeling. When I listen to Billie Holiday I can relate to her. I don't know what its like to grow up poor and black in 1930's Harlem but I can relate to the pain in her voice and you project your own feeling and ideas onto it. That's the beauty of music, it can be anything you want it to be. I'm wary when I'm asked about a particular song I've written and it's meaning because I don't want to influence what it could mean to someone else. 
Do you find it difficult to perform such intimate work to an audience?
So far I find it liberating. Maybe that will change although I hope not. I think to be able to channel emotion through song and performance can be an extremely healing experience for you and whoever is present. It helps you make sense of everything so at the moment I'm finding it therapeutic. Singing songs like Stole and Lying on the Moon, it makes you go back to those uncomfortable places again and I find the more I visit those places the more I can accept them.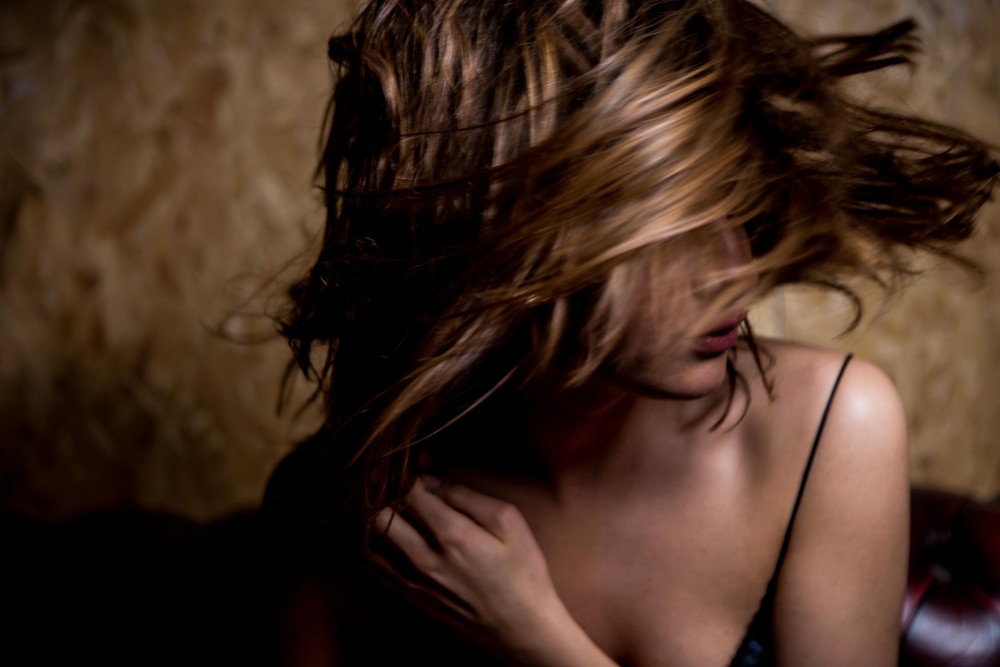 What would you say the main leitmotif of the album is?
There are all kinds of styles and topics explored on there. There are songs about disappointment and grief as well as about liberation and self preservation. I'd say one theme that ties it together; and the title is a nod to this, is that there is a strong feminine thread throughout. I have been in the shadow of a man for a while, playing a role; a role I have enjoyed but none the less began feeling unfulfilled by. This is the beginning of a reclaiming, the first step towards calling on something I have been out of touch with for quiet some time. 
Your sound has been described as a range of genres from electric blues to trip hop to soul; do you draw from these influences or is it an unconscious connection?
I have an eclectic taste in music so I'd imagine that's why the album has come out the way it has. I definitely draw from all of these influences but I don't sit down and think I want to write an electric blues song or a soul melody. That's a real skill that I am striving to master! The album reflects me as a person I guess, it's all over the place because I am. I'm disorganised in real life and my approach to making music is the same. I think I do draw from these influences and it is mainly unconscious although I think to make it more conscious would be a worthwhile and interesting excercise. 
Being constantly inspired by films, art and books, how do you incorporate this material into your music?
I've usually got a little writing book on me or do scribbles in my phone notes so for example if I'm watching a film and there's a scene that does something to me, Ill scribble something about it. It could be anything from tiny details like a look one character gives another to a fiery argument or battle scene. A lot of the writing in my books doesn't make sense but say I'm sitting with my guitar picking out a melody and words aren't coming easily I flick through these old writing books and different words and sentences stand out and become little triggers of inspiration and imagination. 
Your music references and explores elements of psychology, is this a personal interest of yours?
I'm interested in people and human behaviour. I find it amazing, the theory that between the ages of 0-5 our beliefs are pretty much set and then we spend our lives reaffirming those beliefs. Whether our first experiences of life in those young years are positive or negative, we seek situations that deliver those same feelings. I like people so I am interested in psychology and the way we function. I enjoy sitting in cafes, drinking coffee, watching people go about their days. In the future if I ever went back to school I'd study psychology alongside some sort of vibrational healing. 
You have sampled Bulgarian pipes into the track Your Sons, are there any other cultural influences within the album?
None as obvious as Bulgarian pipes but there are cultural nods along the way. Musically to hip hop for example with the feel and attitude of Hiding in the Rushes. Brothers and Sisters is about receiving a vision and trying to making sense of its meaning so that could be seen as an influence from certain cultures as well. Are you has themes rooted in the arguably disconnected culture we live in today. There are influences but they're more subtle that Your Sons.
 Are there any future collaborations that you would like to do?
Marianne Faithful, Patti Smith, Fiona Apple and Amy Winehouse if she was still around.
Anima is available on False Idols worldwide now.
Words / Catreeney Harkin
Follow her on Twitter.
Discover the latest issue of Schön!. 
Now available in print, as an ebook, online and on any mobile device.