As fashion progressively unravels the gendered fabric it is founded on, more and more designers are opening up their work to unisex collections. As the boundaries between menswear and womenswear are more and more confounded, a freedom can be seen in the designs coming out of fashion houses. Among them is London-based Farida Apparel. Founded in late 2014, with the 'Capsule 1.0' collection, Farida Apparel focuses on the exclusivity that is characteristic of bespoke fashion. With a collection that comprises seven versatile ready-to-wear pieces, the brand takes on the very gendered constructs that build up the fashion industry. "Gender is not so relevant anymore in fashion. We're not so concerned with defining style," Imran Malik explains. "It's more about how we choose to express it and embracing whatever form it takes, that will make us feel and look good."
Taking the cue from the excellence of bespoke fashion, Farida Apparel focuses on careful selection of fabrics, ensuring quality and sartorial precision. Whilst conventional textiles, such as mixed wools and textured cotton, build up the core of the designs, a contrast is created with cunningly contemporary technical fabrics like neoprene and meshes.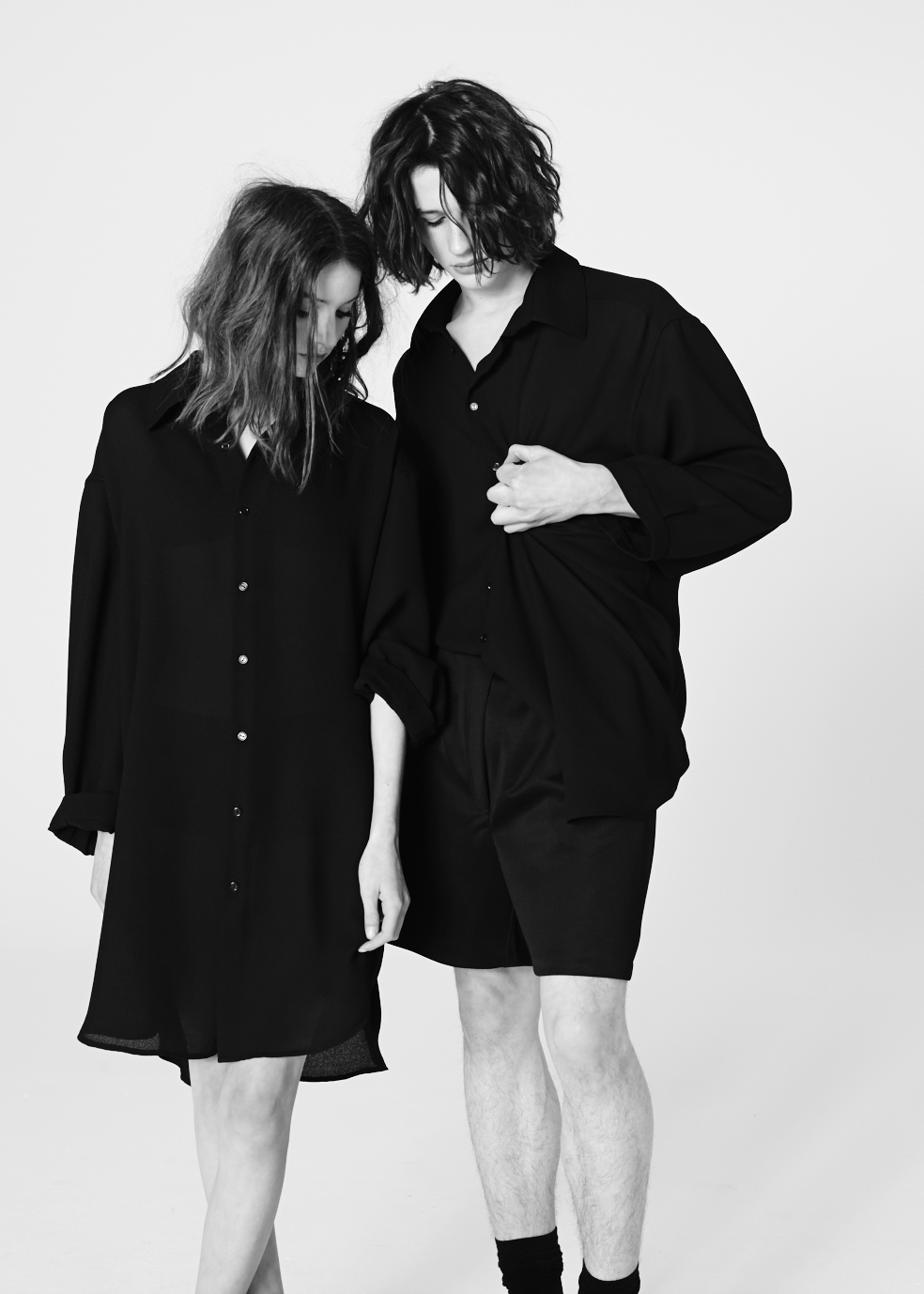 Silks and cotton play with traditional notions of femininity, baffling the codes of men's and women's apparel, and adding a light touch and feel to the pieces. Working for both body types, the oversized designs embrace the lines of corporeal form – irrespective of the sex of the individual: "Fashion should be limitless and when it comes to this brand, it's important that the world sees Farida Apparel breaking those boundaries," is the explanation. Freedom to choose, regardless of the piece, embodies the future of consumer behaviour.
Produced in Italy according to the standards of excellence typical of the Mediterranean peninsula, the 'Capsule 1.0' collection is showcased here in a motion editorial, the gender-free volumes of the Farida Apparel collection are set against a soundtrack curated by visionary Shadez The Misfit. In striking monochrome silhouettes, the models cut through the conventional lines of fashion.
Discover the Farida Apparel capsule collection here.
For up-to-date news, follow Farida Apparel on the channels below.
Follow Farida Apparel on Instagram.
Like Farida Apparel on Facebook.
Follow Farida Apparel on Twitter.
This Farida Motion Editorial was produced by
Director / Eva Pentel
D.O.P / Oliver Edinburgh
Models / Liam Gardener & Emily Jones
Stylist / Chelsey Clarke
Make-Up / Lucy Gibson
Hair / Rebecca Amoroso
Music Production / T. Hemingway
Music Curation / Shadez The Misfit