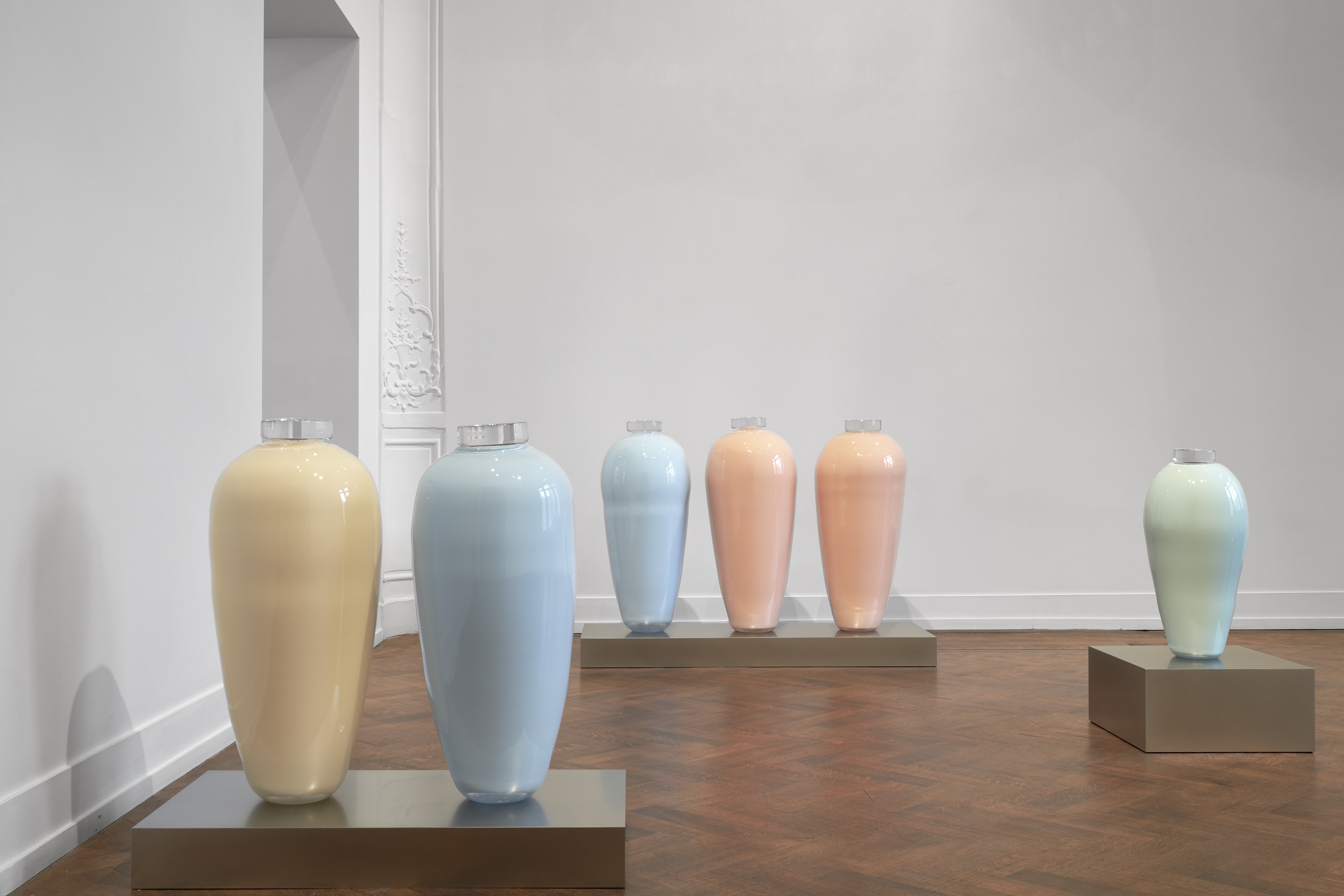 Throughout their career, Scandinavian artist duo Michael Elmgreen and Ingar Dragset have reconfigured the presentation and experience of art. Though their practice avoids one fixed approach or media, they consistently poke fun at and critique social and political conventions, from the commodification of the art market to the cultural stigma surrounding HIV. Often working site-specifically, they have realised numerous high profile commissions and installations, such as replicating a Prada boutique in the Texan desert in 2005, the acclaimed exhibition Tomorrow at the Victoria and Albert Museum in 2013-14, and curating the Nordic Pavilion at the Venice Biennale in 2009. 
Edward Ball caught up with the artists to discuss their collaborative practice, institutional critique, interdisciplinary practice and their own shared history. 
What drew the two of you together as collaborators in the first place? 
Michael: We met each other back in 1994, when we were both living in Copenhagen. At that time, I was writing poetry and had just started making my first art installations, and Ingar was taking drama classes, learning commedia dell'arte and improvisation. We met at a rather un-artistic place – a gay club called 'After Dark' – and as we got to chatting, we discovered that we actually lived not only in the same neighbourhood or street, but in the same apartment building! As we got to know each other, the energy between us seemed to require some sort of creative output by itself, and art performance was a natural meeting point, considering our two different backgrounds.
Do you share a similar way of working or is it more a similar way of viewing the world?
Ingar: I would say more a similar way of viewing the world, something that evolves through our many discussions. Our work arises from the dialogues between us, and this is something that connects us more than a particular way of working. In terms of how we work, we don't have strictly defined roles, it kind of flows naturally. We're both versatile.
You both collaborate with a range of institutions and occasionally work in the public realm – what draws you both to collaboration, not just with each other but in general? 
Ingar: For us, collaboration allows us to explore this sort of 'third persona' that has developed from working together. It becomes something else, something different from what only Michael or myself might think of or create individually. Before we work in a certain institution, or public space, we visit the site to check it out, to get inspiration and see how it could fit into what we're thinking about at that moment. All of these things relate to each other, we use them to build a project, and to incorporate the physical and contextual layout of the exhibition site into the project.
Your exhibition Tomorrow at the V&A was quite different to how the V&A's exhibition programme tends to run as an institution – how did you come to work together?
Michael: The V&A invited us to do an exhibition in their former textile galleries, which are five adjacent exhibition halls right in the middle of the museum – these vast spaces had not been in use for a while. We went for a site visit and were immediately struck by the architectural features and layout of the rooms – it reminded us of a glorious old mansion. We already had the idea for the character of Norman Swann, a fictional architect, an elderly disillusioned gentleman, and proposed to the museum that we would transform those galleries into his apartment, filled with a mix of items from the museum's collection, found objects sourced by us, and existing and new artworks by us. They liked this proposal and were totally open to presenting an exhibition that functioned in a radically different way than their normal exhibition displays. It seems that more institutions now realise that they need to challenge themselves from time to time, in order to stay relevant.
When I think particularly of your more installation based work, such as Tomorrow – there is a strongly site-specific and ephemeral element to it. Do you set out to make installations in that way? 
Ingar: We view the ephemeral nature of our non-permanent large-scale installations as being intimately linked to their site-specificity—each exhibition is made only for a particular space, to temporarily transform that institution into another environment. But that does not mean that 'everything is lost' after the exhibition itself. For example, we continued the fictional life story of Norman Swann at Galerie Perrotin in Manhattan a year and a half after the show at the V&A. It seemed like he had escaped England, and moved into a smaller apartment in New York.
Not just in Tomorrow but across your practice there is a strong sense of both the theatrical and a playful use of language – does this come from your backgrounds in theatre and poetry respectively?
Ingar: We like to think of ourselves as storytellers, and there is usually a narrative thread running through our projects. We tell stories in 3D. We like to venture into other realms, such as script writing, theatre, and poetry, to add depth to the story. These are of course natural extensions, not only of our theatre and poetry backgrounds when we were younger, but also of our personal interests.
Is the context of where you work essential to the work you produce? 
Michael: The where is not nearly as important as the why. Our studio is based in Berlin, and of course that's the place where we produce most works, but we also conceptualise projects and get ideas elsewhere – when we're traveling, or on the way to a meeting or even in a bar late at night. Many of our shows are directly inspired by the site where we will make the exhibition. The spatial features of the venue are important to us. When we curated The Collectors in Venice, our starting point was the ambience and appearance of the two pavilions. They looked like swanky private villas, so we turned them into these two domestic settings owned by a pair of fictional neighbouring art collectors.
You recently had concurrent shows at both Massimo De Carlo and Victoria Miro in London, which had a very different focus. Stigma at Massimo De Carlo aimed to reopen a discussion about HIV – both its rising number of diagnoses in younger gay men and also how HIV medicines are marketed. Why do you think people aren't talking about HIV any more? Is there an element of complacency, now that the disease is more treatable? 
Michael: Back in the '80s and '90s, HIV and AIDS made sensational news headlines everywhere. Now, advanced drugs have been developed so that a positive diagnosis does not necessarily mean death. Unfortunately that also means that the media has lost interest in the topic. When people no longer die in the millions, it is no longer hot news to write about HIV. But today, the number of people getting infected is on the rise again due to the lack of information. In a city like London it is estimated that 1 in every 8 gay men is HIV positive. Stigma tries to bring the disease back into the conversation. It's a reminder of all the people around the world who are still dealing with the problems linked to this disease – the prejudice, the serious side effects of the medications, the emotional difficulties. It is also about the role of the pharmaceutical industry and its relatively uncontrolled marketing and profits.
Your works and installations are often wittily coded, but your title Stigma strikes me as much more direct – did you feel this directness was important to what you were saying with the exhibition?
Ingar: It's true, the title Stigma is very direct, and it is meant to be so. This is our way of confronting the heavy subject of HIV, and the prejudiced attitudes that still endure surrounding the disease. But aesthetically the works are at the same time very delicate and poetic.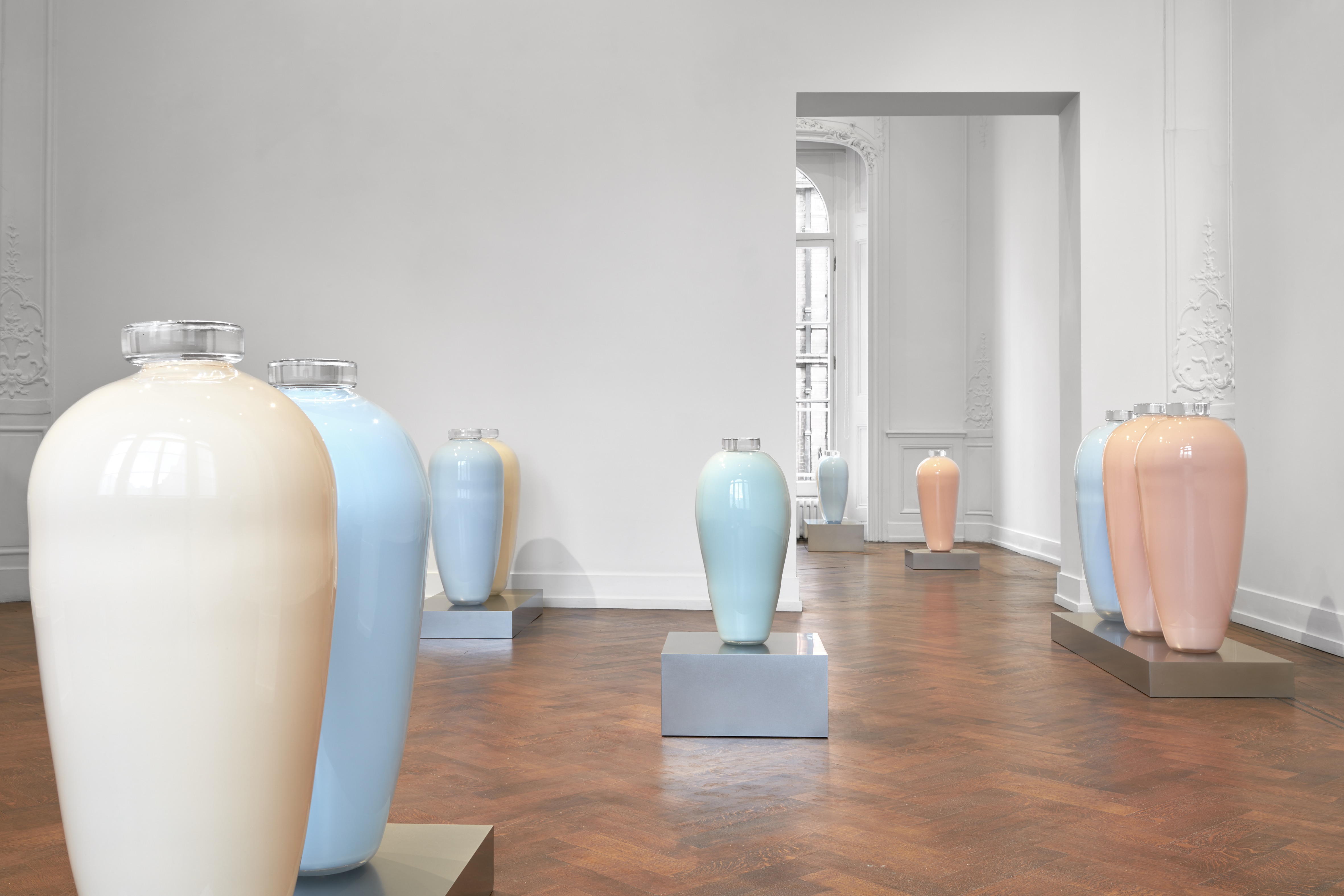 The exhibition strikes me not as artistic activism but raising awareness of a vital issue through art. Is that a fair characterisation?
Ingar: Yes, I think so. Activists make a difference in more concrete ways. But this show does deal with social themes that affect all of us, communities as a whole. Art can express things that words cannot, and reach beyond the surface.
Your exhibition Self-Portraits at Victoria Miro was strikingly different. In these works you appropriated the museum and gallery convention of wall labels, and instead turn the wall labels describing artists' works into the art object themselves. Are you commenting on the art market here, and reinscribing value into something conventionally worthless?
Michael: We often emphasise seemingly unimportant details or elements within the art institution to imbue them with a new meaning. Previously we have revealed all the labour that goes into making an exhibition, in projects like Zwischen anderen Ereignissen [Between Other Events] in Leipzig in 2000 or with our exhibition Taking Place at Kunsthalle Zürich in 2001. The funny thing is that we always try to avoid the wall labels ourselves when we do an exhibition, since we find them disturbing. But the label in itself – without the work next to it – is rather intriguing. The titles on the labels for other artists' works that we selected to use also have a narrative layer and all hint at events and issues relevant to our own biography. 
With these wall labels, are you paying homage to the artists you selected? How did you select each artist? For instance Roni Horn, who was one of the artists to take an activist position to the AIDS crisis in the late 1980s and early 1990s. Might this hint at a link between your two recent London exhibitions?
Michael: The artists are selected because they've been inspirational or meaningful to us in some way. But it's not just the artists; the titles are the most important to us. When read together, the titles create a sort of story that references certain pivotal events, moments, or conversations in our shared history. It's a very nice link you've made to connect the two shows via Roni Horn.
Would you ever consider working individually? 
Michael: We've joked in the past that each of us is only half an artist, so, no.
The author is neither Ingar nor me. It is the little creative monster in between the two of us, which has been born due to our ongoing dialogue.
Ingar: 2015 marks our twentieth year of collaboration, and we are excited about the next 20. But please come back in 2035, and we'll tell you how we feel then. 
Words / Edward Ball
Follow him here.
All imagery courtesy of Massimo De Carlo.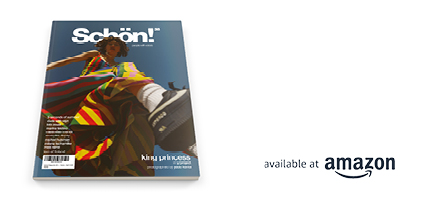 Discover the latest issue of Schön!. 
Now available in print, as an ebook, online and on any mobile device.