This Schön! online beauty editorial presents Alina Zamanova's incredible and eccentric art captured by photographer Natasha Volk and featured on model Sasha Didkovskaya. The fascinating images encompassing an array of cool tones were retouched by pro-post.com in Studio1, Kyiv.
This Schön! online exclusive has been produced by
photography. Natasha Volk
art. Alina Zamanova
model. Sasha Didkovskaya
retouch. pro-post.com
location. Studio1, Kyiv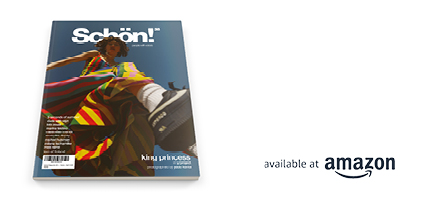 Discover the latest issue of Schön!. 
Now available in print, as an ebook, online and on any mobile device.