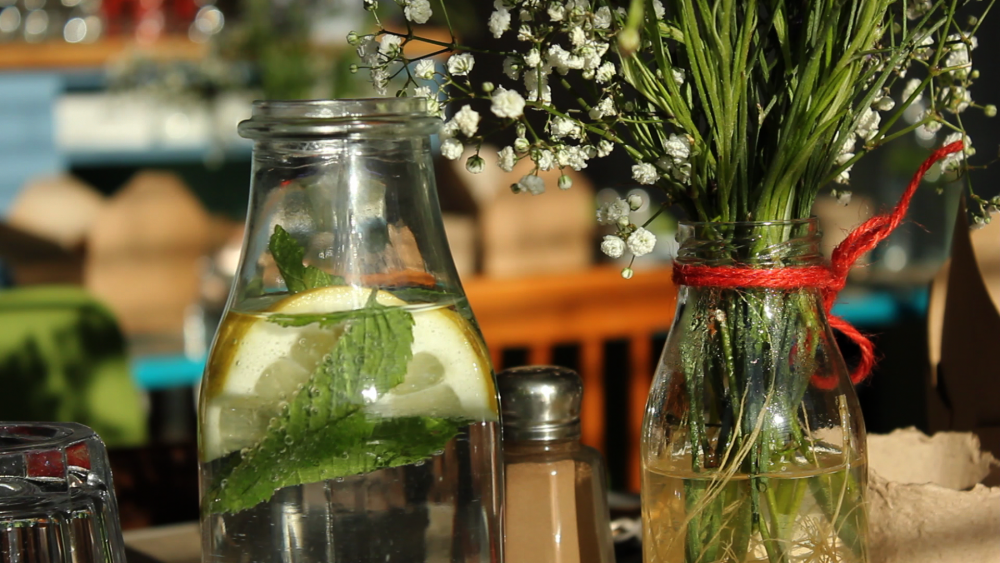 Berlin may be a mere stone's throwaway, but for those who have tasted the wonders of the German breakfast and don't want to have to make the journey to regal themselves, London has now got its very own Berliner brünch. This über cool concept is taking root – with two venues in August, with a Sunday of soothing Berlin atmosphere on sunny terraces in London Fields and the Converted Garage in Peckham.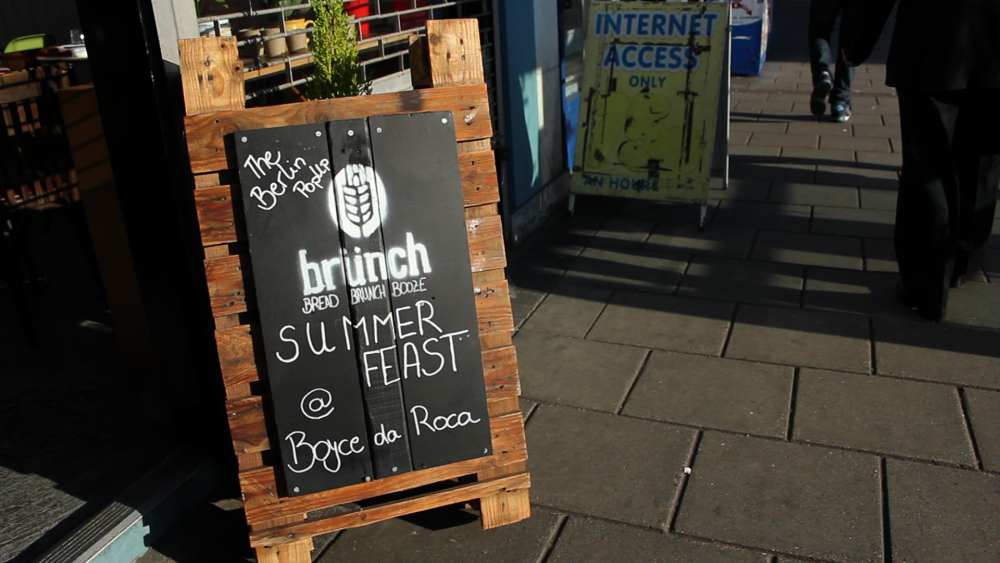 Schön! sauntered down to the Playground & Proof, just above the arches in London Fields, high up on a rooftop, to indulge in some wickedly wonderful sweet and savoury delicatessen. To the uninitiated, a German breakfast can be a daunting combination of flavours. Thought up by Noemi Dulischewski, the bread brünch booze concept brings fresh, local produce to the table, with all the necessary components. Going from Brötchen and rye bread from the E5 Bakehouse, to the honey and nut quark, our palettes were perfectly pleased, notably with the homemade jams – the Pflaumenmus (plum purée) was delectable.
Smoked mackerel paté, fleischsalat done Berlin style and the selection of cold meats added the hearty edge to the brünch, typical of the German ritual. Top it off with coffee and fresh Berliner waffles, along with fresh fruit and Nutella, and you're satiated with comfort and warmth. Beautifully presented on platters of salad and flowers, the experience is wholeheartedly warm – a Wilkommen that makes it feel as if you were at a friend's – and has a charming home-made touch to it. For those missing Berlin and its breakfasts, or for those who are curious and willing to experience the new – it's a wunderschönes way of spending a Sunday.
It's not over – there's still bread, booze and brünch to be had! This coming Sunday 23rd of August will see the brünch head South to Peckham, behind the Bussey Building. Head down for a lazy Sunday, letting brünch bring you those Berlin vibes; experience the buzz for yourselves.
You can still book for Sunday brünch in Peckham here.
Words / Patrick Clark
Follow him here.
Discover the latest issue of Schön!. 
Now available in print, as an ebook, online and on any mobile device.