In a world where street apparel is being conveniently commodified by big fashion houses, Cheap 50's is a brand bringing the urban crunch back to street wear, which had become a big industry lacking that brash and brazen attitude – Cheap 50's steps in to put that right. With bold sweater designs and graphically sound T-shirts, the collection is as rebelliously fresh as it is street wise. This is where a rural edge and the urban landscape collide – just as it does on the beaches of Newquay – meet #Rurban.
The name of the brand comes from the very streets it intends to dress. "We were Newquay bound for the Boardmasters gig, and a few kids asked if we wanted some Cheap 50's," recounts the founder. "We were like dude, what's Cheap 50's?" Then, out of the hidden jacket pockets of the aforementioned kids emerged 50oz tobacco packets – which had been brought to the coast of England via the Caribbean. The bargain offer inspired the name of the brand- Cheap 50's. From the pockets of the young, streetwise duo, emerged 50oz tobacco slabs, imported from the Caribbean via the youngsters' Mothers. And there you have it – Cheap 50's was born.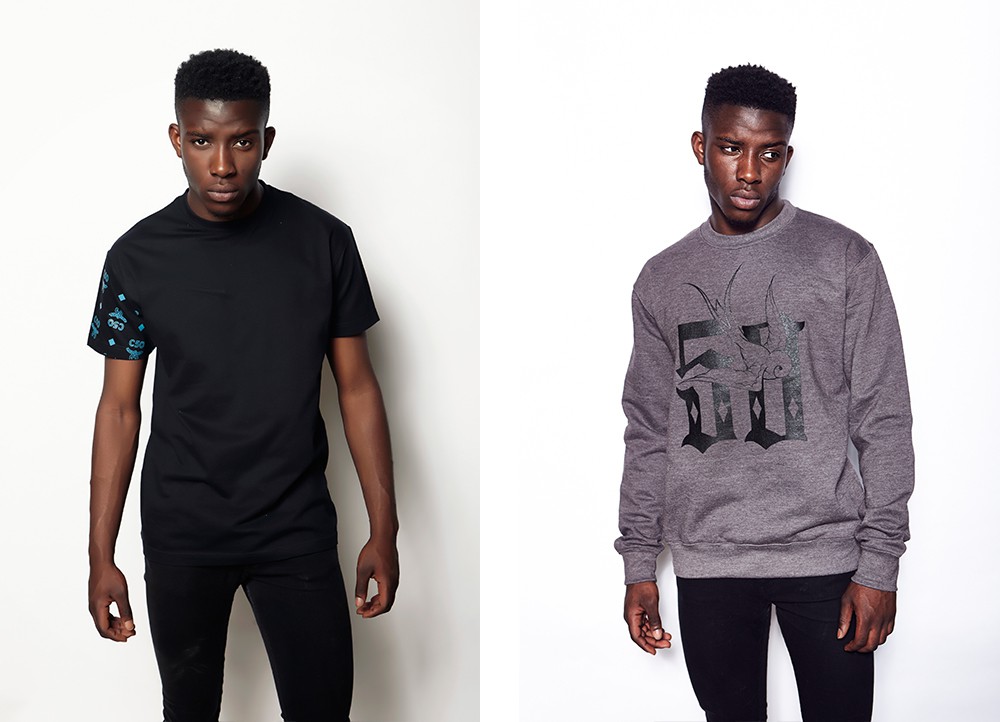 The laid-back, simple lifestyle of Newquay is the backdrop for the Cheap 50's designs – catering for a surfer-savvy, sociable individual. Rather than a corporate project, Cheap 50's was always intended as a creative outlet that channeled a specific life vision, which is precisely what gives the collection its cool, approachable ethos. Instead of adhering to the sales-driven trends and the ephemeral nature of fast fashion, Cheap 50's brings back graphic humour to the streets.
It's not just about the lifestyle, the quality is there too – made with 100% ringspun cotton, twin needle stitching and with a taped back neck – durability is ensured. The hardwearing cotton will age with time, as opposed to dwindle away rapidly as has become commonplace with fast fashion pieces.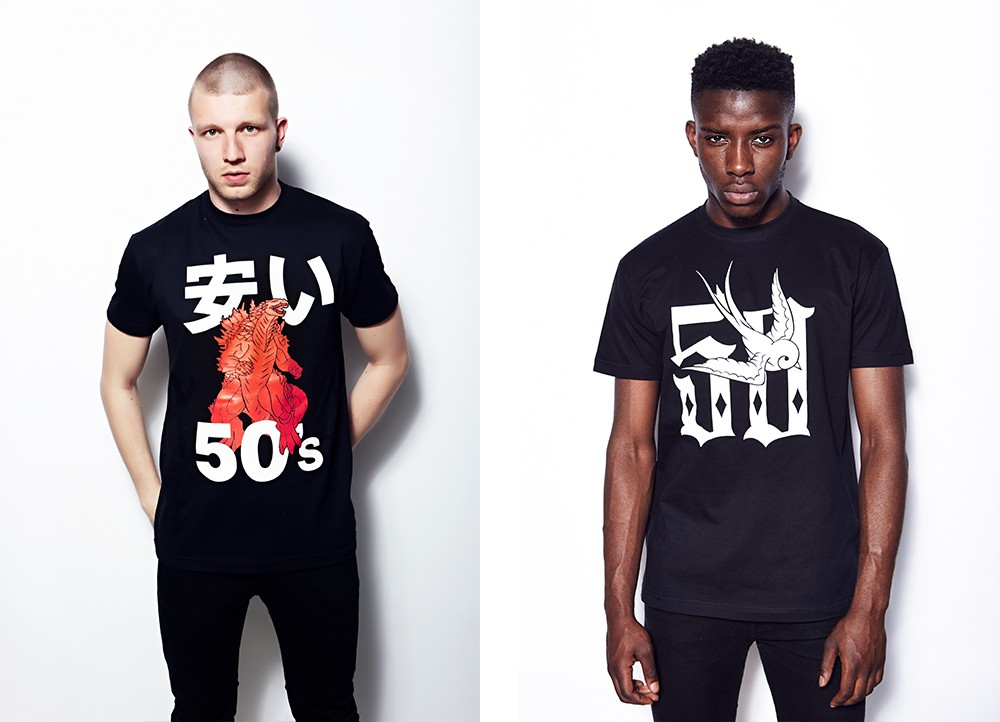 In irreverent pieces, the No.50 line specifically parodies the hugely corporate brands (who are shamelessly referenced with the designs). The tongue-in-cheek humour is a breath of fresh air in the massively serious world of fashion conscious shoppers ( it's called #Brandalism, look it up).
The flag designs are a clever reminder for people to unite and work together – to live with peace in mind and to quit the fighting. That's what Cheap 50's is all about – reclaiming the traditional values of street fashion. Reviving the subcultures behind the fashion, and reinvigorating the message that they send out. Cheap 50's brings you the best of both worlds: the urban underworld and the vivid designs of the top guys.
Discover the full Cheap 50's collection here.
For up-to-date news and seasonal drops, follow Cheap 50's on Twitter.