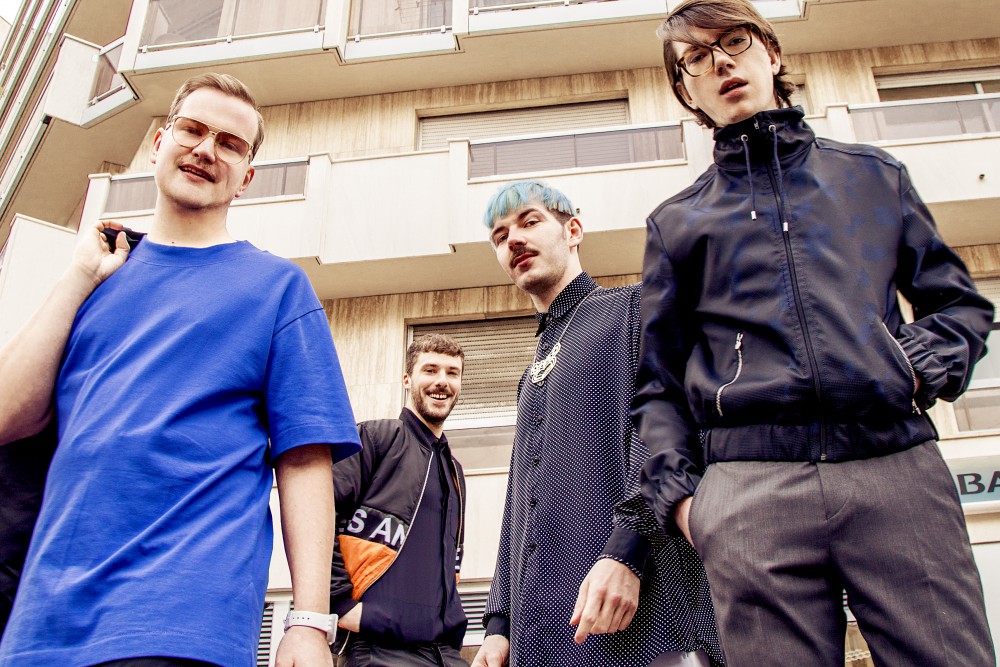 Club Cheval are the group of French DJs overthrowing restrictions of genre, creating a fresh and diverse new sound in the process. Working within the realm of the Bromance Records collective, the quartet have recently featured on the label's compilation, Homieland Vol.2, and just released their debut album, Discipline. With members Panteros666, Canblaster, Myd and Sam Tiba, the Club Cheval collective describes their music as an electronic mix of emotions as well as sound; the 15-track album is a refined synthesis of vocals and sentiments with a rhythmic energy. Schön! catches up with the faces behind the decks to discuss what makes Club Cheval beat.
How did the Club Cheval sound evolved in your debut album, Discipline?
It was a long process! It took us approximately two years to define the kind of sound, and another year to actually apply it to a format. Our core sounds stayed the same, but we found new ways to express it, especially via actual songs. We've managed to merge almost perfectly our numerous influences, from house and techno to rnb and abstract music. 
As you are all established producers individually, what influences do each of you bring into the group?
Let's say that if all our influences are fitting perfectly together, we have different backgrounds. If we had to choose two styles for each of, it would probably be metal and old school Belgian rave for Panteros666, idm and breakcore for Canblaster, pop and house for Myd, and finally hip hop and rnb for Sam Tiba. But we all love pretty much every genre, that is something we never question.
 How do you balance the time spent between group and solo work?
Club Cheval is priority! We spend more time working for Club Cheval, but each time we have a free day or night, we switch to our solo projects. We are all working on dozens of tracks at the same time, it is super stimulating.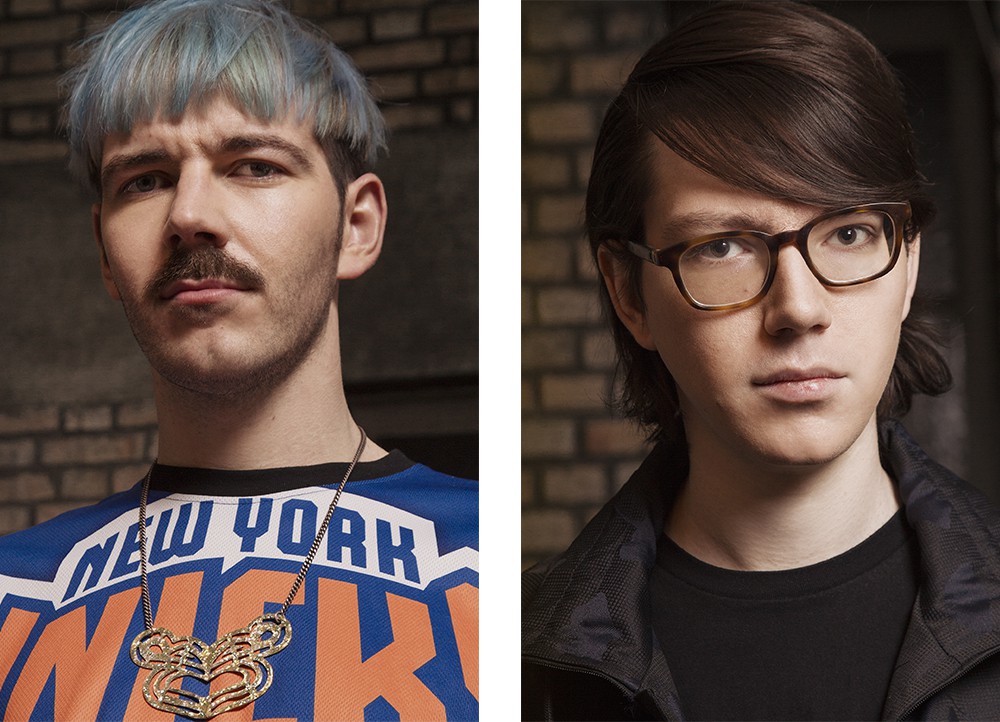 What do you think defines the Club Cheval sound?
Electronic emotions. We mix existing musical codes with new approaches; making everything electronically. We've tried to work through a wide spectrum of emotions within the tracks, without creating a black and white picture of the human mind. All the colours of the rainbow are in our sound, and we plan to keep it that way.
How important would you say the lyrical and vocal aspect of your music is?
We use the vocals as any other instrument. For this album we worked with a very talented singer called Rudy, who gave us all the vocal material we needed, knowing perfectly that it would sound extremely different after the Club Cheval treatment. The vocals are everywhere in the album, sometimes they are the backbone of a track and sometimes we use them as a simple synth, making them into another brick in the sound architecture of a track.  
Bromance is described as a collection of friends and family; do you find this a unique approach within the music industry?
Not really. I think that this type of friendship/work mix is the best way of doing things. We don't know if it's a new thing, but it feels like pretty much every label and scene has that approach now. We are stronger together.
How would you describe the process of working on such an eclectic release as Homieland Vol.2?
There's no process, which is the cool thing about Brodinski. He just asks you to make a track that is the perfect picture of yourself at that very moment, a complete white card. We have all gone in opposite directions for this compilation, but you can always find a common Club Cheval energy among the tracks.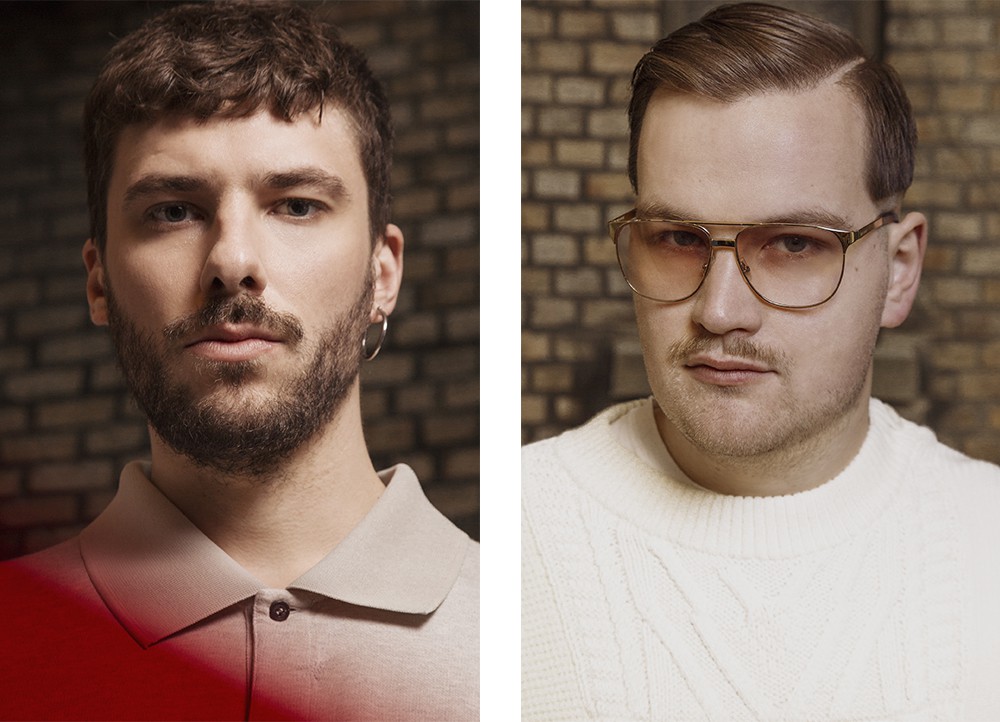 What were the highlights of your European tour with Bromance last December?
Doing the live shows in front of receptive crowds is always a pleasure. But I would say that the best memory was during the last gig, in Amsterdam. Having spent two tiring weeks touring it was great to be able to enjoy the end, feeling like the job had been done properly, that was the best memory of this tour.
What is the next step for you as a Club Cheval, and with Bromance?
We are continuing to do live shows all over the world for the whole year, both with Bromance and by ourselves. Also there will be a lot of solo productions from each of us, as usual. Bromance Records is releasing its second Homieland compilation this month too. It's a refreshing collection of tracks from every member of the label and all of our friends. So many gems, you can't miss it!
Homieland Vol.2 is available now.
Discipline is available worldwide through Parlophone.
Discover the full Bromance feature in Schön! 30

Words / Treeney Harkin
This Schön! editorial was produced by
Discover the latest issue of Schön!. 
Now available in print, as an ebook, online and on any mobile device.