While the Portuguese textile industry weaves its way onto markets worldwide, Portugal continues to promote its design industry, notably with Portugal Fashion, a seasonal showcase of local design talents. The BLOOM platform, an initiative launched in 2010 to provide the commercial and pedagogical support needed by young designers in Portugal, presents the works of ten designers and brands on-schedule. Schön! brings you the autumn/winter collections of alumni and young designers who have passed through the BLOOM platform – captured by photographer Matilde Travassos. Mentor and curator of the platform Miguel Flor brings you the fashion, with key pieces by Estelita Mendonça, HIBÚ and K.L.A.R.
Mariane T wears
Total look / UN(T)
Shoes / Hugo Costa
Opposite
Klisman Rodrigues wears
Total look / K L A R
This Schön! online exclusive has been produced by
Photography / Matilde Travassos
Fashion / Miguel Flor
Models / João Eduardo @ CentralModels 
MarianeT @ JustModels
Bruno Dias, Klisman Rodrigues, Gabriela, Inês @WeAreModels
Hair / Ana Fernandes for Griffe Hairstyle
Make Up / Nana Benjamin
Make Up Assistant / Cátia Farinha for Guerlain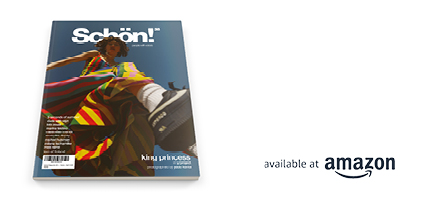 Discover the latest issue of Schön!.
Now available in print, as an ebook, online and on any mobile device.