Primavera Sound is the multimedia arts festival that has been attracting droves of people with diverse music sensibilities since its inception in Barcelona fifteen years ago. The eclectic pairing of established mainstream artists alongside emerging, underground talent is one of the festivals major USP's. Expect to be delighting in the big-money headliners such as Tame Impala and Wu-Tang Clan to then be taking in the fresh, experimental sounds from the likes of Algiers and White Fence on the very same stage. Previous years have seen the crème de la crème of instrumentalists grace the Parc del Forum seafront stage; acts like Portishead, New Order and MGMT to name but a few of the musical monoliths to play the festival.
Industry giants sit harmoniously alongside fledgling bands and soloists on the set list, and do not seem to be at odds with one another. This could be the reason the event has been continuing to break its own records exponentially in reaching peak attendance of 170,000 across the entire four-day festival.
Primavera caters to the cultured; expertly curated and composed in both audio and visual respects to create a full sensory and immersive musical experience. Of course, the experience is enhanced ten-fold with wall to wall Catalan sunshine which always helps at a festival.
Schön! brings you insight to what really goes down at Primavera – the candid images on and off stage captured by photographer Dean Avisar with art direction from Rachel Ma encapsulate what the festival is about. The shots are an extension of the diverse and creative philosophy of the festival that has seen Primavera Sound reach the unprecedented success that it enjoys today.
This Schön! exclusive feature was produced by
Art Direction / Rachel Ma
Photography / Dean Avisar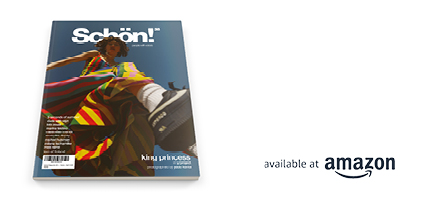 Discover the latest issue of Schön!. 
Now available in print, as an ebook, online and on any mobile device.