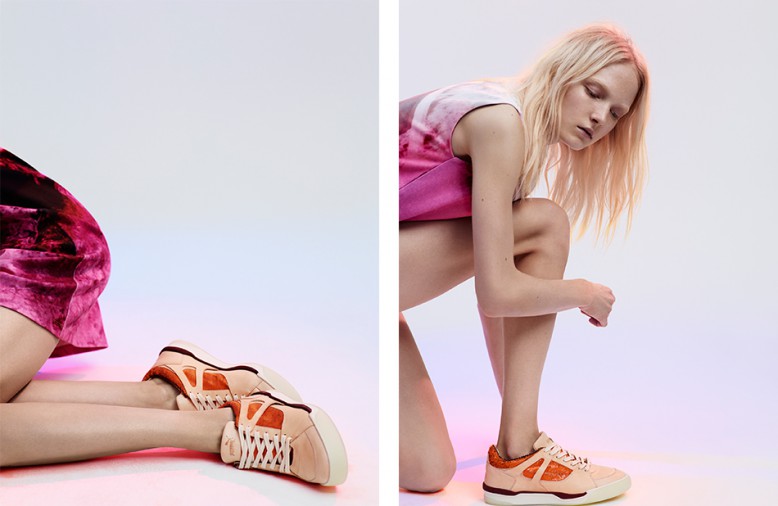 Now in their second season of collaboration, Puma and McQ by Alexander MCQueen bring together two worlds that, on first inspection, might seem miles apart. But combine the London crunch of McQ and the sleek sport silhouettes of Puma footwear, and you have a structural, sinewy and organic result. After a history of collaborative design work with Alexander McQueen, Puma has teamed up with McQ since last season, delving into the foundations established with the house's mainline, and building on the street wear grunge of McQ. Schön! sits down with Yassine Saidi, global head of footwear at Puma, to get the low-down on the Spring/Summer 15 collection: inspired by Formica furniture, the pieces are texturally and structurally as daring as ever. From Rihanna to the fashion sneakers takeover, we venture into the depths of the collaboration.
How did you start working on your second season with McQ?
What we've done here is create an evolution from last season, and pushed the boundaries in terms of how we approach materials, and how we approach colour. All these things come from the creative direction that McQ provide. It's a next step from the previous season, but it's just a step in terms of what you're going to see as a major shift for next season.
Are you already working on future seasons?
We're currently finalising Spring/Summer 16. There's going to be some very good stuff, a strong evolution from this season, plus additional elements coming from sport. That's the angle we try to take: compared to Alexander McQueen, we really try to take the sport element further. Some of the design elements come straight from our sport archive.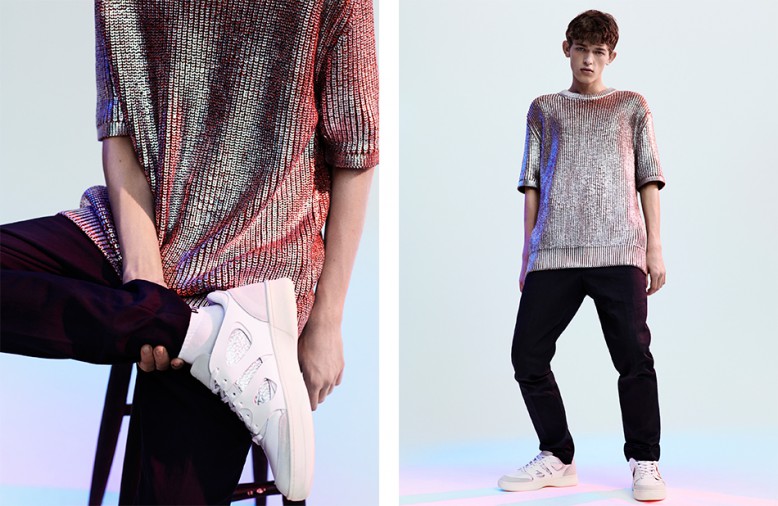 How does the collaboration work?
I would say there's one word that comes up often when we work with McQ – it's organic. We have clearly defined our fields, our responsibilities in the collaboration, and that's what makes it work. We bring the sport element, and the technical knowledge of building shoes, and push the boundaries in terms of how we build the shoe. It's very, very structured.
All the designs come straight from McQ. They want these overlays, this mix of materials. They don't necessarily come from a footwear perspective, so they take some cues from the garments, and try and apply it to footwear. The challenge, when you do a collaboration, comes if you don't share the same ideas. But Puma by McQ is one brand. It's one identity.
It's safe to say that Puma pioneered the fashion sneaker – with Jil Sander in 1998.
Yes, a very long time ago. We were the first to introduce fashion sneakers, if I'm not mistaken.
The market's completely evolved – sneakers for fashion brands have become as much of an accessory as handbags. All the shoes that you see in the market, from design perspective are very simple, but they carry the identity of every fashion house. What you try to do is not just stamp a logo on a shoe, but to create an adventurous design.
Texture and textile seem to be a big field of experimentation this season – how did this come about?
McQ give clear direction on this. The materials are not the ones we usually use. Basically, what they do is they show us some garments that they have, and they challenge us, saying "this is the material we're looking for. That's the structure we want. This double colour effect is what we want." When you turn the shoe this has a different colour expression. The team from Puma go to material fairs and look for these materials. Usually, we manage to match the request and the vision that McQ has.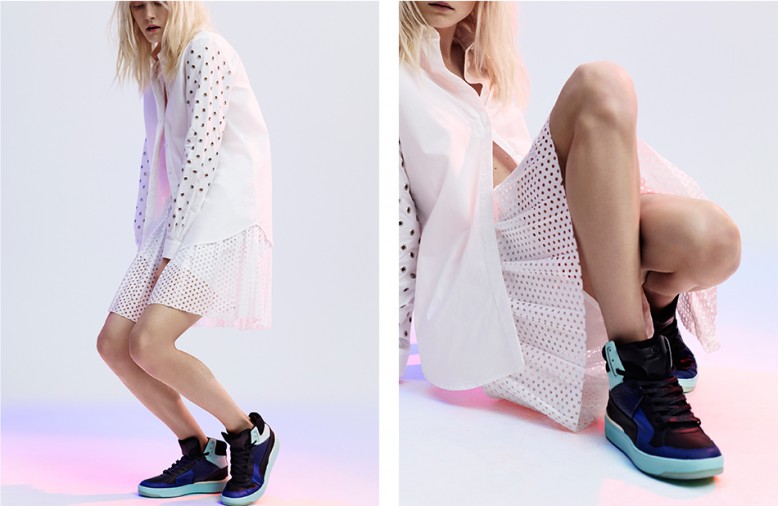 How is working on mainline Puma different from collaborations? Do the two influence each other?
I think the main difference is our audience. That also clearly defines how you're going to design, and how the product is structured. With McQ, we tie in the street fashion consumers who are looking for experimental designs. For mainline, we try to bring the sport element into a wider audience. The material treatment, the colour treatment, the design language and the design line are simpler.
We also take inspiration from what we do with McQ into the mainline. That's also the point of the exercise. Every time I meet with McQ, I learn new things. They live in a different space.
What's your favourite style from this season?
My favourite, even from last season, is the tech runner. It's the most structural one. It's a very challenging shoe to do – because of the bonding, because of the multilayers. I like the shape – I like mid-shoes, even if the market is very low tops at the moment. The possibilities that this shoe offers in terms of material and colour mixes and customisation is endless. That's why I like the shoe.
Who would you like to see wearing the collection?
Our intent is not to be exclusive. Our price range goes from 140 to 350€. We just signed Rihanna as Creative Director, so I would love her to wear them.
I want everyday people to wear them too. I want them to feel comfortable and confident wearing them. We are looking for disruptive people – who try and people dare to try new things. London makes what McQ and Alexander McQueen is – the city is so unique. I had the chance to live here, and it's safe to say it's totally different from anywhere else.
The Puma x McQ collection will be available from global retailers from Saturday 7th February.
Discover more here.
Words / Patrick Clark
Follow him on Twitter.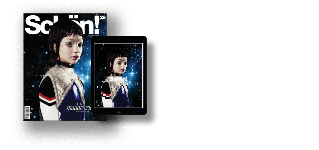 Discover the latest issue of Schön!. 
Now available in print, as an ebook, online and on any mobile device.